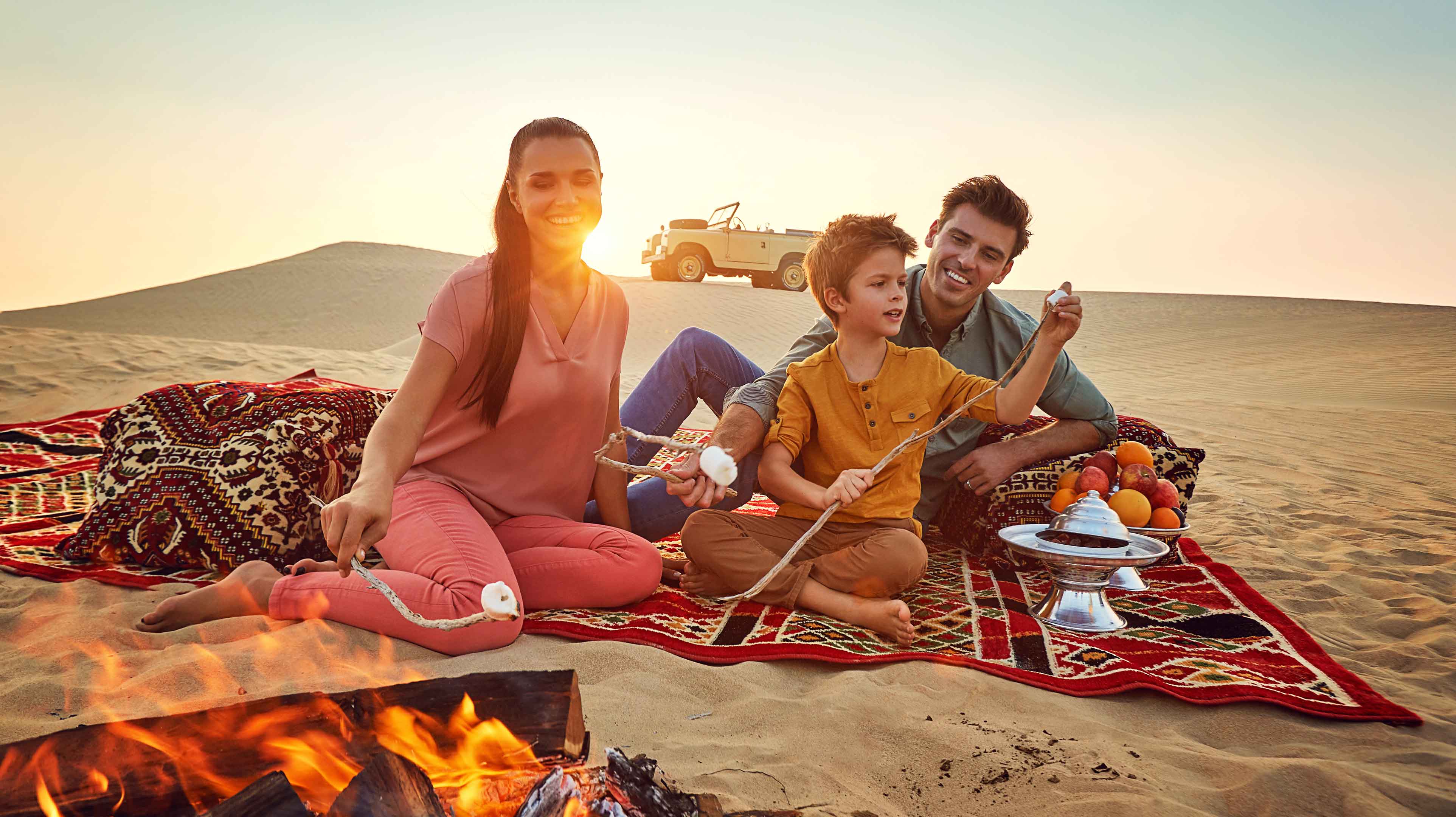 See All
12 hidden gems for families in Abu Dhabi
If you're planning a trip to Abu Dhabi with the kids in tow, you're in for a treat. The UAE's bustling capital city is not all massive malls, speedy sports cars and luxury resorts. In fact it's one of the most family-friendly cities in the world.
Kick off the family adventure as soon as you land at Abu Dhabi International Airport, where you can stock up on notepads, colouring-in books and pencil crayons. Getting your kids to sketch the iconic landmarks you're going to visit is a great way for them to connect on a cultural level, and will also come in handy during car, boat or plane rides. A disposable instant camera is also a fun way to let your mini photographers' creative spirits free.
From famous museums and magnificent mosques to desert safaris, we've rounded up 12 hidden gems that will guarantee a bundle of fun for toddlers through to teens.
1. Louvre Abu Dhabi
As the first universal museum for the Arab world, the incredible Louvre Abu Dhabi boasts 9,200 square metres of galleries. This may not get the kids excited, but the enormous 180-metre eight-layer star-latticed dome casting its #RainofLight and sheltering breathtaking outdoor areas will leave them mesmerised. For a really unique experience, try the hour-long kayak tour in the still waters around the museum, which offers a fun way to discover every angle of this iconic building. Entry is currently free for anyone under 18 years and kids between 6 and 12 years old will need to be accompanied by an adult or guardian.
The essence of Emirati history and culture, there's so much to see and do at the historical heritage site of
Al Hosn
. Home to the oldest standing building in Abu Dhabi - the watchtower, built in 1760 - as well as the Inner Fort (constructed in 1795) and the Outer Palace (1939-45), this exquisite national archive will delight all ages. Keen sketchers will adore putting pencil to paper here, artsy ones will relish in photo-worthy moments, and busy bodies will love all the nooks and crannies in which to play hide and seek.
Stop by the House of Artisans, where traditional Emirati arts and crafts come to life. Here, your kids will soak up the opportunity to learn about, and try their hand at, a number of ancient techniques. Don't skip experiencing the highly-engaging Cultural Foundation. Book your kids into a children's art or music workshop while you enjoy a creative class (pottery, mixed media, ceramics or calligraphy), or take in exhibitions and live-performance art. The Cultural Foundation is also home to the Abu Dhabi Children's Library - a must-visit for bookworms. This incredible multi-level space houses eight cleverly designed interactive spaces, with a Book Mountain, faux dunes on which to read, and an ancient irrigation canal (falaj) flowing with books. Your kids will never want to leave.
Visiting Heritage Village is a great way to learn about the early Emirati way of life. This reconstructed village features a traditional fort (originally built to ward off invaders from the sea), a souk (market), mosque and dhows (original wooden trading vessels). Kids will be fascinated at the barasti (traditional palm-leaf houses), the ox-drawn well and the falaj (an ancient irrigation system that still works today in Abu Dhabi's garden city of Al Ain!).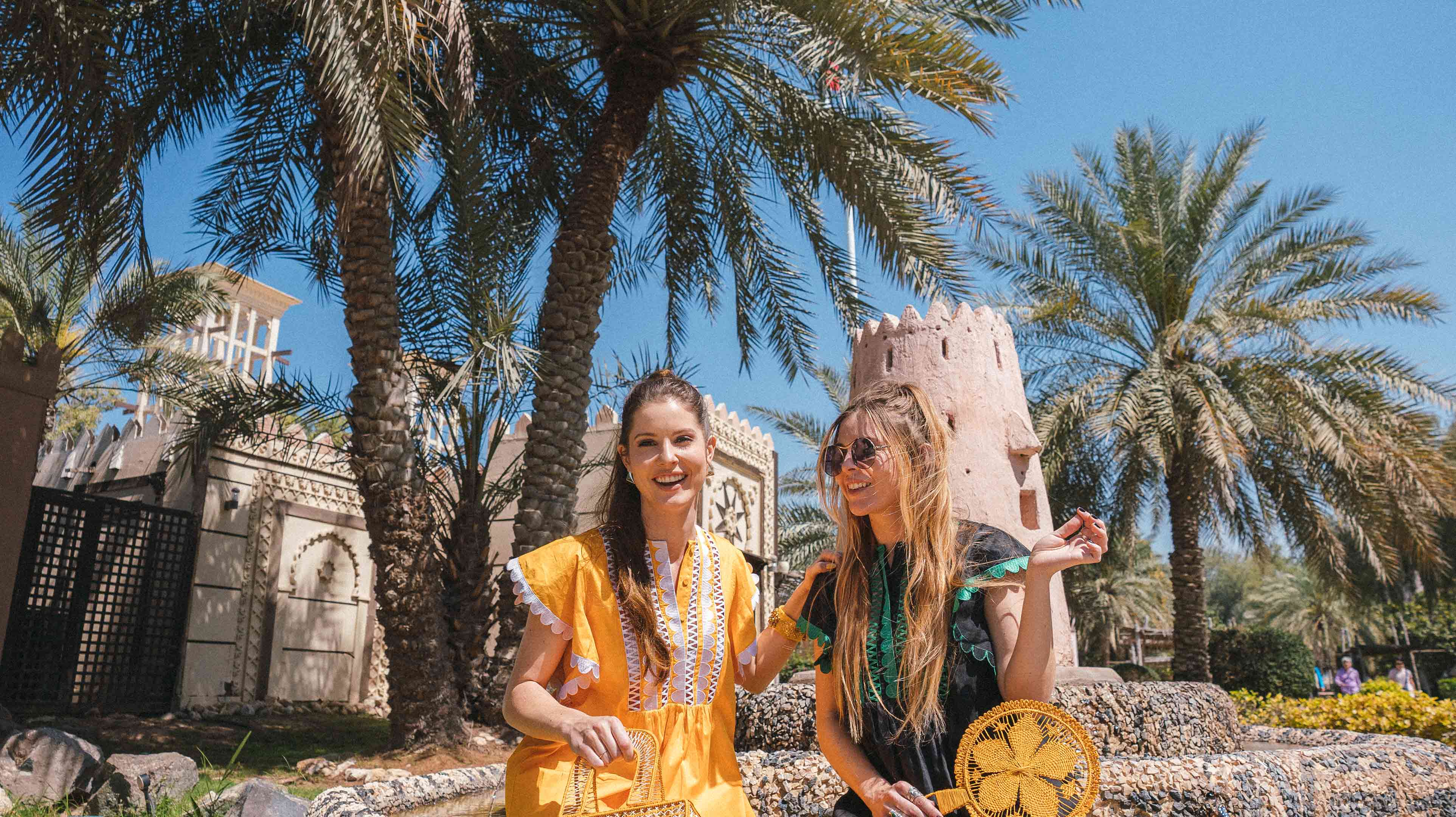 Artisans demonstrate their craftsmanship here too, from pottery to weaving and glass blowing, and you may even have the opportunity to get involved.
4. Sheikh Zayed Grand Mosque
An architectural marvel that will leave the whole family speechless, the magnificent
Sheikh Zayed Grand Mosque
is the perfect place to learn more about Emirati faith and cultural beliefs. It is the largest mosque in Abu Dhabi, and one of the largest in the world. Daily tours are free, and people of all faiths are welcome. With so many exquisite details to explore, get kids engaged with a checklist of interesting features for them to spot.
They'll soon be looking for calligraphy verses etched into the hollows of 82 white marble domes, reflective pools, gold-plated Swarovski chandeliers, one of the world's largest mosaic artworks, 1,096 columns embedded with amethyst and jasper, and the Guinness World Records' largest hand-knotted carpet.
5. CLYMB™
Little adrenaline junkies will be in their element here. The ultimate adventure hub, Clymb ™ offers five unique climbing walls for all ages and abilities, including the Summyt™ - the world's tallest indoor climbing wall. Age is but a number at this action-packed destination, where children as young as three can soar in the world's biggest indoor skydiving flight chamber. With a width of 32 feet, this freefalling adventure spot is loved by pro skydivers too.
For an unforgettable adventure trip, head 90 minutes out of Abu Dhabi city to
Wadi Adventure
, an action-packed sports park at the base of the gorgeous
Jebel Hafit
mountain in
Al Ain
. Offering water and aerial activities, try your hand at kayaking or whitewater rafting in 1,100-metre man made whitewater channels (the longest in the world); catch some waves in the surf pool; cool off in the family pool and splash area; get your adrenaline pumping with a wakeboarding, knee boarding or water skiing session; or fly over the park on a zipline.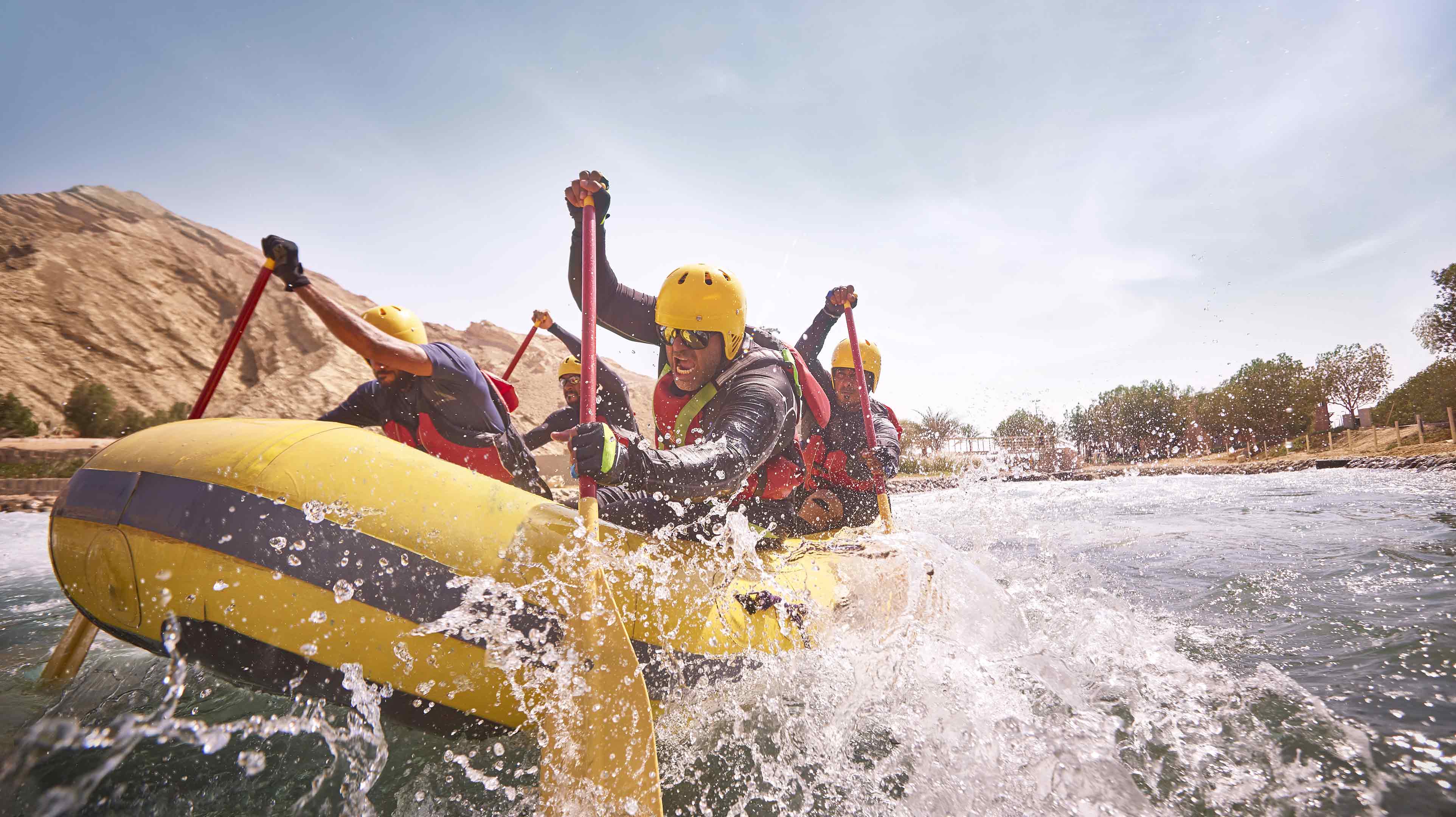 A high-speed trip through
the Empty Quarter
, the world's largest uninterrupted sand mass, is the experience of a lifetime. Kick off with adrenaline-inducing dune bashing across the vast slopes; try a camel ride; sandboard or quad bike; marvel at the glorious desert sunset and spend the evening at a traditional Bedouin camp where you'll savour moreish Arabic food while listening to stories around the campfire. Kids will jump at the chance to try henna painting and delight in belly dancing shows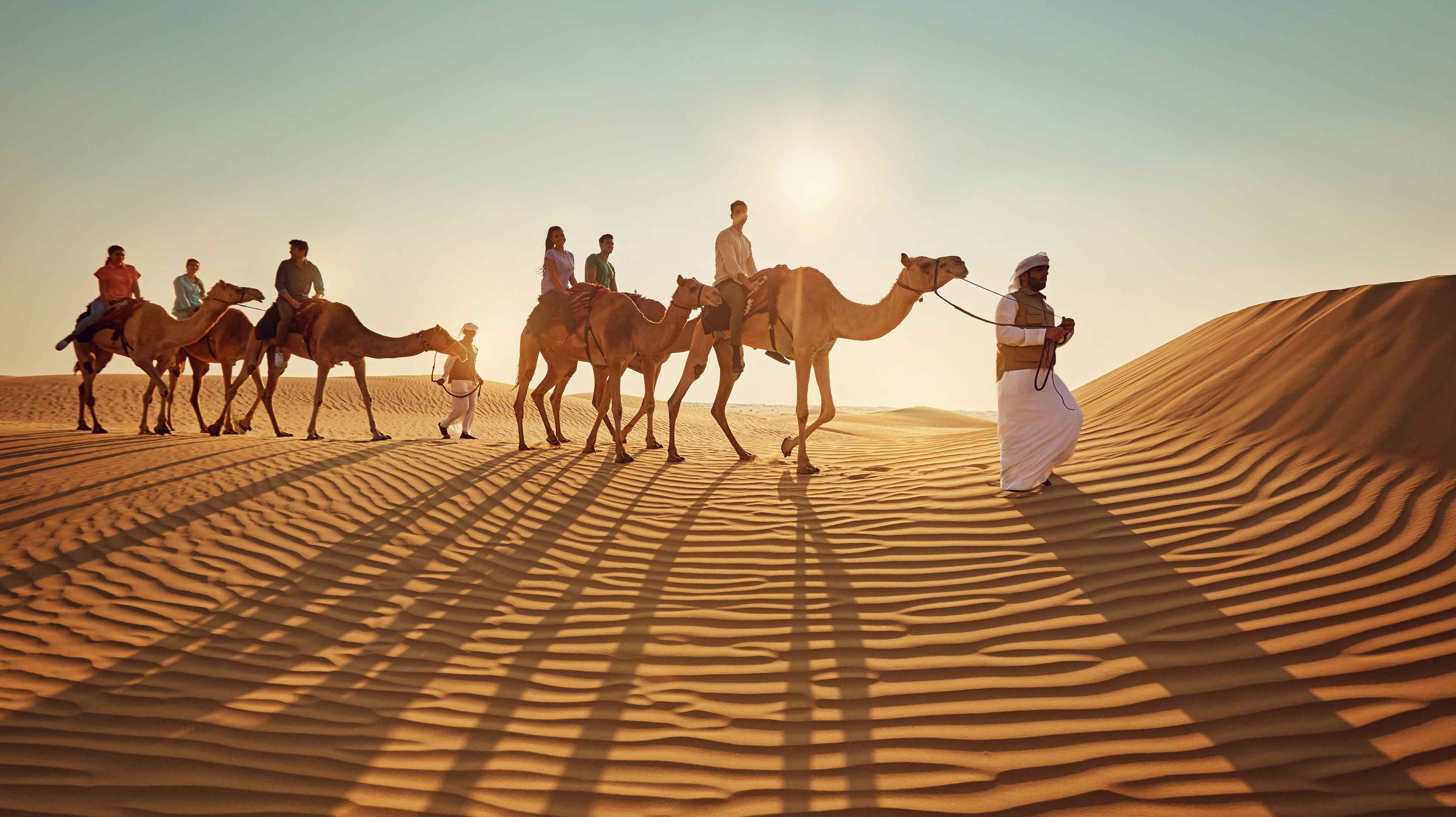 For very little ones, bring along a bucket and spade - it's guaranteed to keep them occupied! Desert Rose Tourism offers return transfers, for day or overnight trips, from your hotel.
Bounce
is guaranteed fun for the whole family. This indoor trampoline park includes a variety of activities and arenas. Let loose in the Free-Jump Arena, practise your basketball at Slam Dunk, wage warfare at Dodgeball, perfect your skills at Performance, get airborne at Big Bag, become a wall runner at The Wall, navigate the obstacle course at X-Park or try ziplining, quick dropping and speed sliding.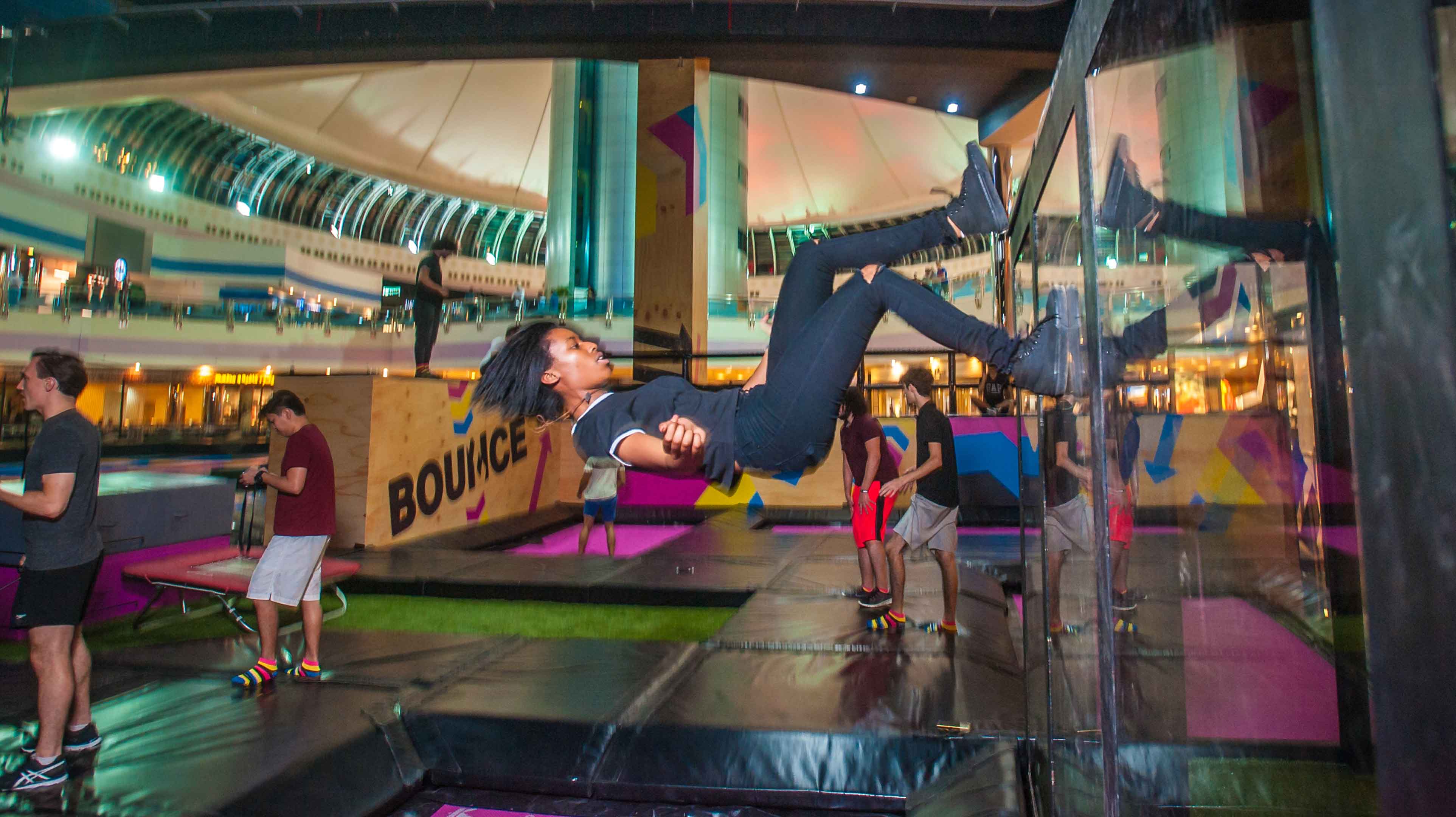 9. Al Ain Zoo
A trip to the Al Ain Zoo is a must. Home to over 4,000 animals, there are a number of exciting experiences, including penguin feeding, a walk inside the lemur exhibit, a hilariously entertaining parrot show, a reptile encounter, horse, camel or pony rides around gorgeous green spaces, a birds-of-prey show, and more. Pop in at the Sheikh Zayed Desert Learning Centre where you'll discover more about how the UAE has been working, and continues to work, on preserving our precious natural environment.
Book an Al Ain Safari tour for an unforgettable hour-long journey across 217 hectares of land along the base of the majestic Jebel Hafit mountain. Passionate safari guides will share their knowledge of the ecosystem and their conservation efforts, and will ensure you get to spot as many animals as possible, including lion, white rhino, zebra, giraffe, kudu, ostrich and wildebeest. A gourmet dinner under the stars, on the edge of lion territory, is the perfect end to your day.
Abu Dhabi's first self-contained educational, nature and leisure destination,
Jubail Mangrove Park
is the ultimate avian, marine and mangrove sanctuary. This is the ideal spot to teach your children about appreciating and understanding biodiversity as well as the ecological importance of mangrove habitats. As you meander along the extensive boardwalk, you'll be treated to sightings of flamingos, herons, fish, foxes, birds and more. It's the ideal spot to slow down, sit and sketch, or play I Spy.
One of eight islands making up the desert islands of
Al Dhafra
,
Sir Bani Yas Island
offers everything you need for family adventure. For watersports action, head to
Desert Islands
Watersports Centre where you can sail, snorkel, dive or kayak through the pristine waters of the wildlife reserve, or take a relaxing sunset cruise. It's a great way to teach your kids about marine life and habitats. Visit the breathtaking
Arabian Wildlife Park
and go on a 4x4 safari with expert guides.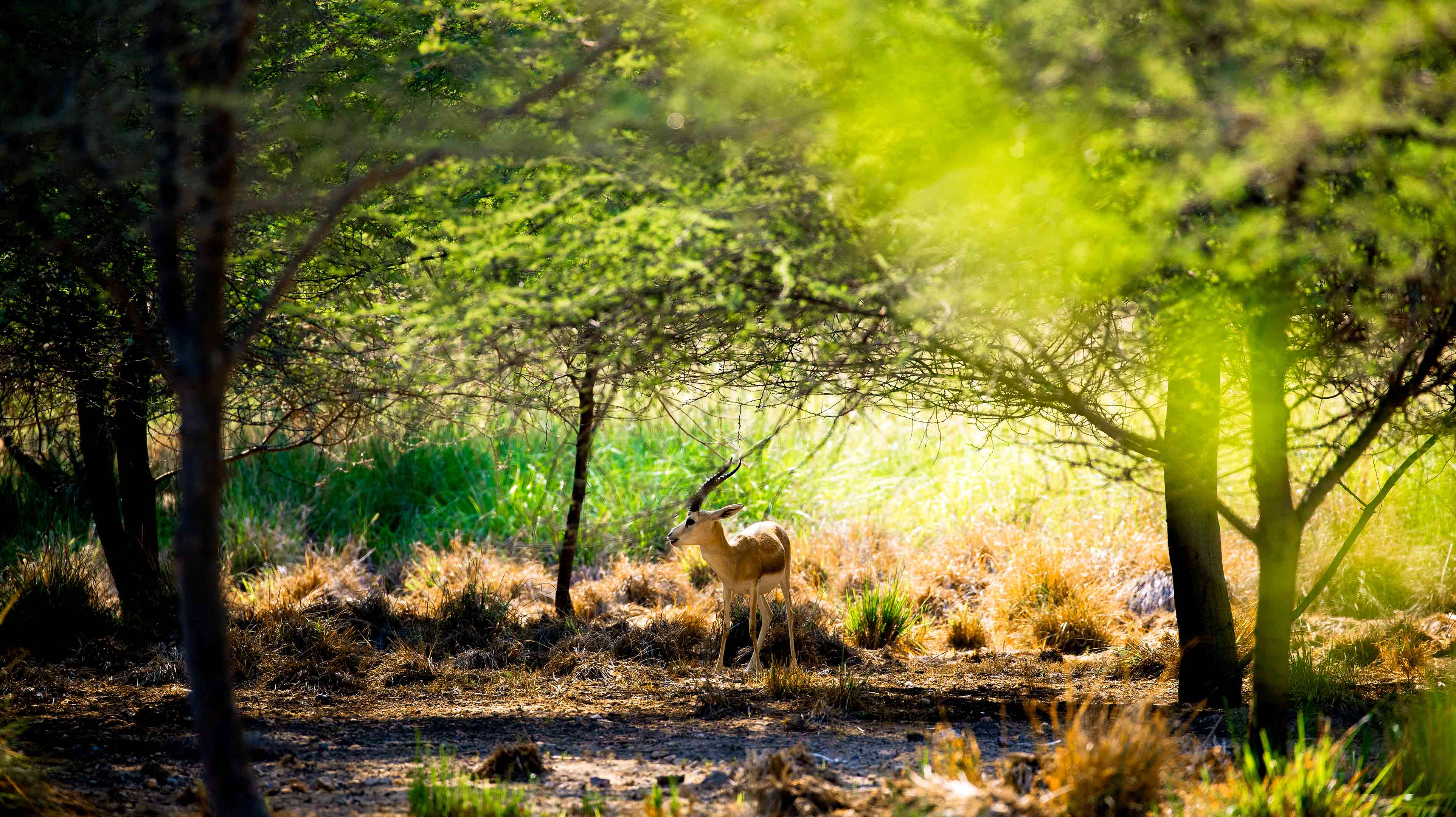 The reserve is home to over 17,000 free-roaming animals, including Arabian oryx, gazelles, giraffes, hyenas and cheetahs. If you've got a little equestrian lover, don't miss out on a trip to Sir Bani Yas Stables, where kids will relish a horse ride surrounded by nature.
12. Traditional Arabic food
Make it a family tradition to try as much local food as possible when you're travelling. Your kids might gasp at the idea of anything but French fries, but introducing them to new flavours can be fun too! Hummus and pita bread are always winners, as is falafel (deep-fried meat-free balls), manakish (round bread sprinkled with cheese, ground meat or herbs), fattoush (a crispy salad of lettuce, toasted pita squares, tomato, cucumbers and onion). We can guarantee they won't turn their noses up at shawarma. You'll find these dishes at most popular restaurants and street food markets.