Escape the city's hustle and explore a haven for avian and marine species native to Abu Dhabi at the serene Jubail Mangrove Park. Along the sprawling boardwalks that meander through the mangroves, you can catch glimpses of the park's inhabitants like turtles, herons and gazelles. Even though the city of Abu Dhabi is just 30 minutes away, you'll feel like you're in a whole new world. The landscape on Jubail Island is dramatic, especially in the park, where the lush Abu Dhabi mangrove forests separate the sea and shore. Birdwatchers, nature lovers and photographers will be in their element here.
This one-of-a-kind, family-friendly park aims to enhance awareness, appreciation and understanding of the important ecological function of the city's mangrove habitats, which not only support biodiversity and protect the Abu Dhabi coastline but also help prevent climate change by sucking up carbon dioxide and other greenhouse gases and trapping them in their flooded soils for millennia. The stunning Jubail Mangrove Park is the first self-contained educational, nature and leisure destination of its kind in the emirate.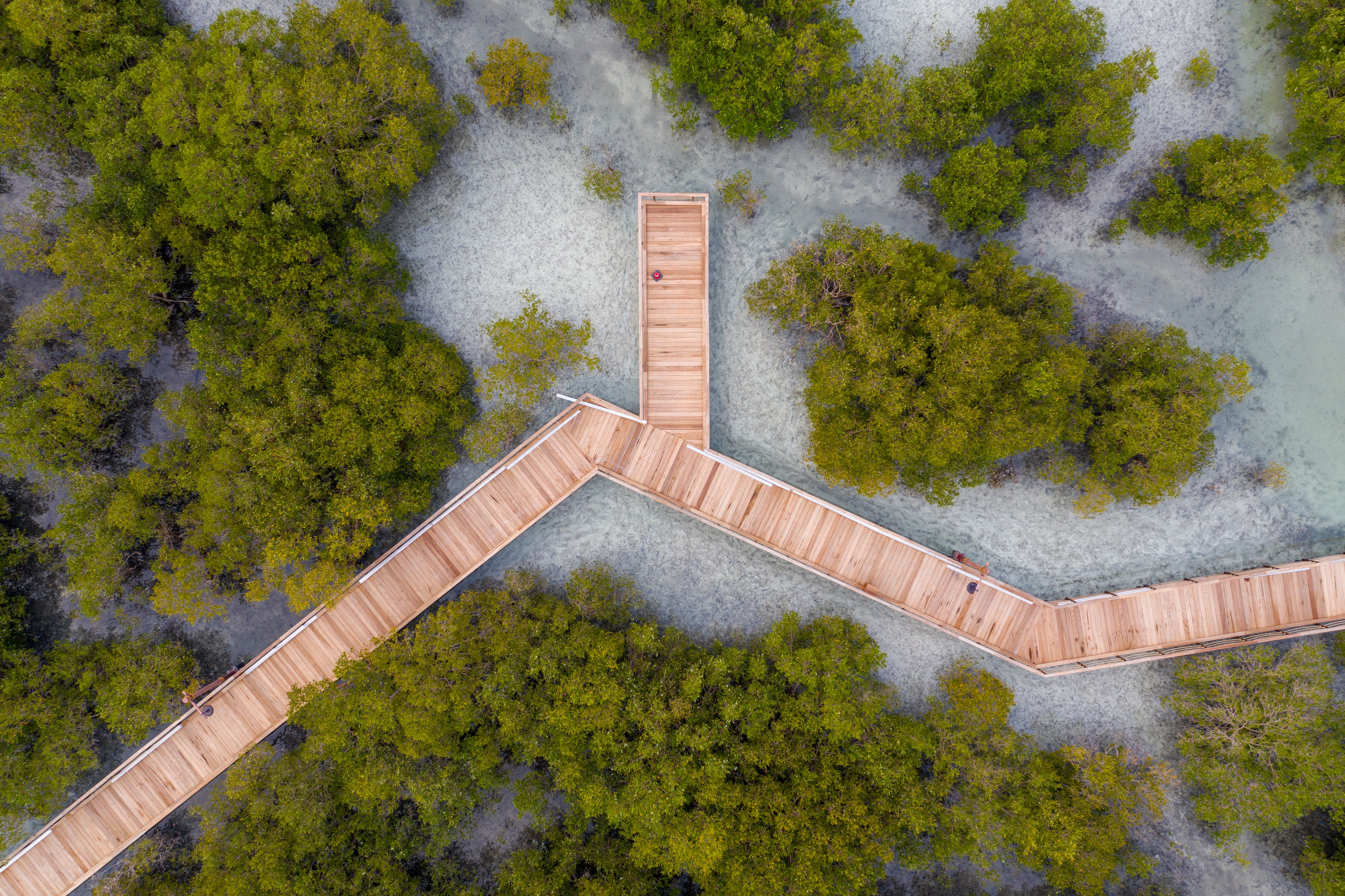 Activities at Jubail Mangrove Park
The boardwalk is only AED 15 to enter. Along it, you can meander through the partially submerged forests and witness the variety of fauna and wildlife that call this place home.
One of the most popular ways to explore the park is kayaking. Head out on the waters in daylight or the special time of sunset and get closer to the fauna that makes the mangroves so special. Prices for kayaking in Jubail Mangrove Park start from AED 89 with other forms of water transport on offer too including electric dragon boats.
Why not make the most of the park's peaceful atmosphere and take part in morning yoga and other wellness sessions. Visit the park's website for more information.