Discover Abu Dhabi at your own pace
There's a getaway in Abu Dhabi waiting for you with Emirati hospitality as standard, whether you're with the whole family or flying solo.
Find your haven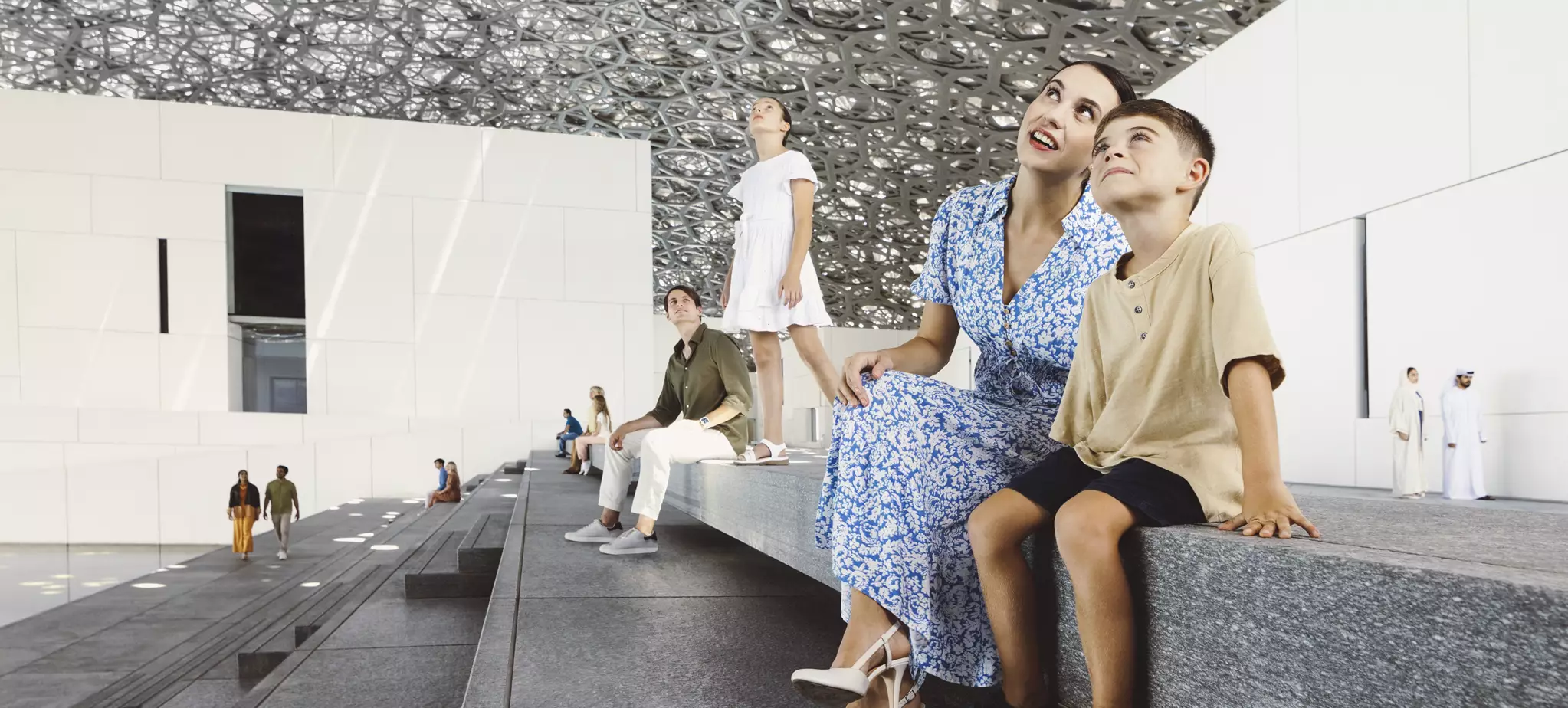 From celebrating art at the Louvre to exploring presidential palaces, your cultural journey in Abu Dhabi will leave you amazed.
Experience the thrills of Yas Island and find serenity on the shores of Saadiyat Island, all in the same 24 hours. Whatever your mood, Abu Dhabi has it all whenever you're ready.
Choose and book your unique holiday package in Abu Dhabi
Book your package and indulge in the perfect holiday experience in Abu Dhabi. Stay in one of our selected hotels and enjoy access to world-class attractions. Discover a world of entertainment at wildly popular theme parks, or embrace the serenity at one of the most beautiful beaches in the region, with access to Louvre Abu Dhabi.
Book unforgettable Abu Dhabi experiences
Explore Abu Dhabi at your own pace by enjoying unique experiences. Discover the UAE's rich history and heritage, enjoy exquisite Emirati hospitality, and immerse yourself in a wealth of culture. Seeking adventure? Get close to wildlife at unique reserves or spend your day at ultra entertaining theme parks.
Essential Information for Your visit