Describing the world's largest uninterrupted sand mass, explorer Sir Wilfred Thesiger wrote, "It was very still, with the silence which we have driven from our world".
Today, the magical Rub' al Khali (Empty Quarter) offers the same serene silence that it did when Thesiger explored it with his Emirati and Omani companions in the 1940s, its fine golden and red sands shifting with the winds to form dunes hundreds of feet high and visible as far as the eye can see.
Beautiful by day or starry night, this ever-changing expanse of desert boasts one of the world's most luxurious hotels: the magnificent Qasr Al Sarab Desert Resort by Anantara.
A fairytale destination reminiscent of the tale One Thousand and One Nights, this luxury five-star oasis resembles an old Arabian fortress town, nestled in a valley of towering dunes.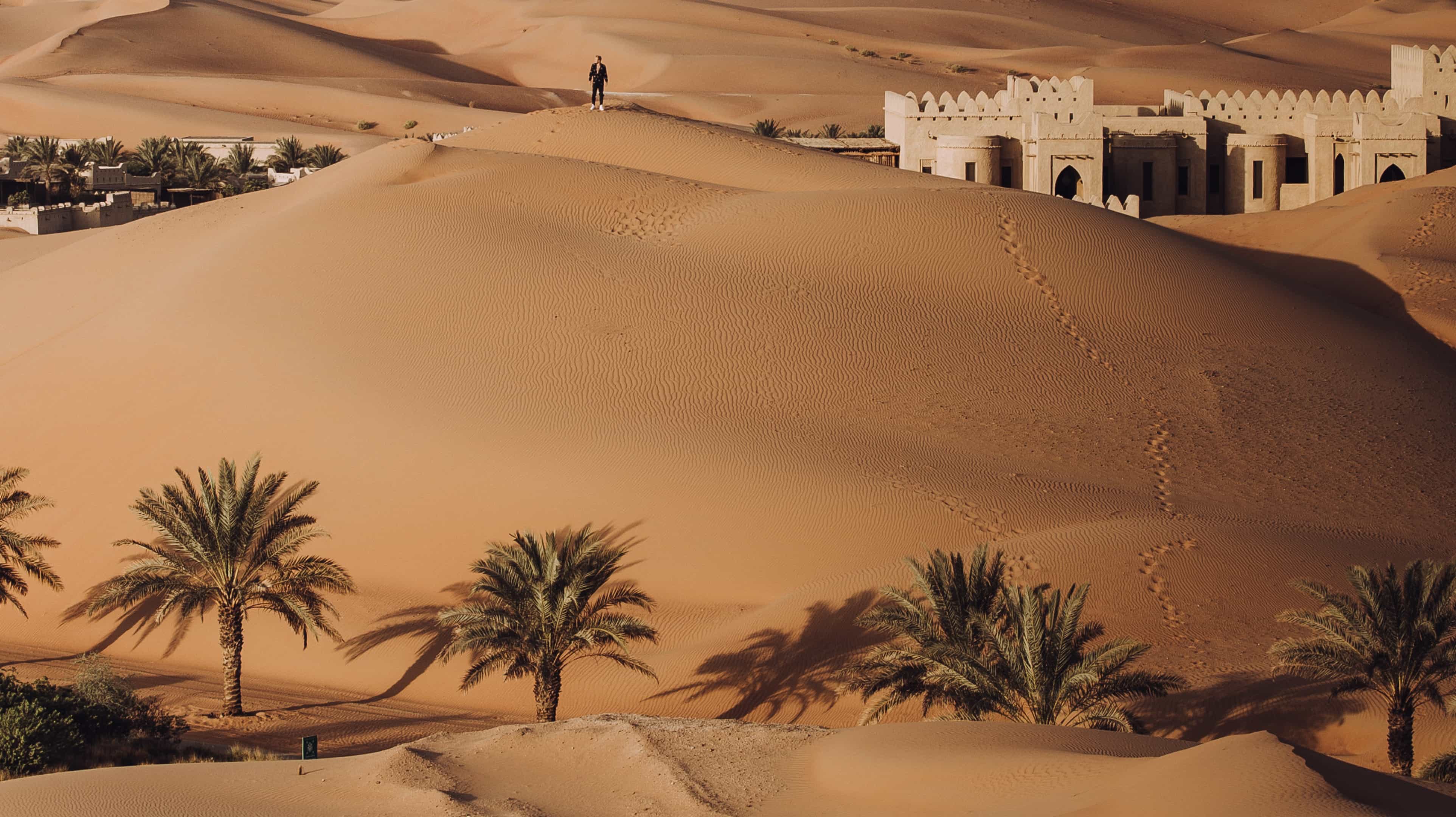 Aside from warm Arabian hospitality, exquisite interiors and sumptuous dining, the hotel also offers solo travellers, couples or families a dose of adventure, from dawn desert walks to camel trekking, dune bashing to falconry and Saluki (desert hunting dog) shows, camp-fire barbecues to fat-tyre biking, and much more.
Perched on the edge of this majestic desert you'll also find the stunning Tilal Liwa Hotel, a secluded luxury hideaway with all the comforts of modern life, of course. Discover impressive restaurants, an enormous outdoor pool with breathtaking views of the dunes, and a range of desert activities for all ages.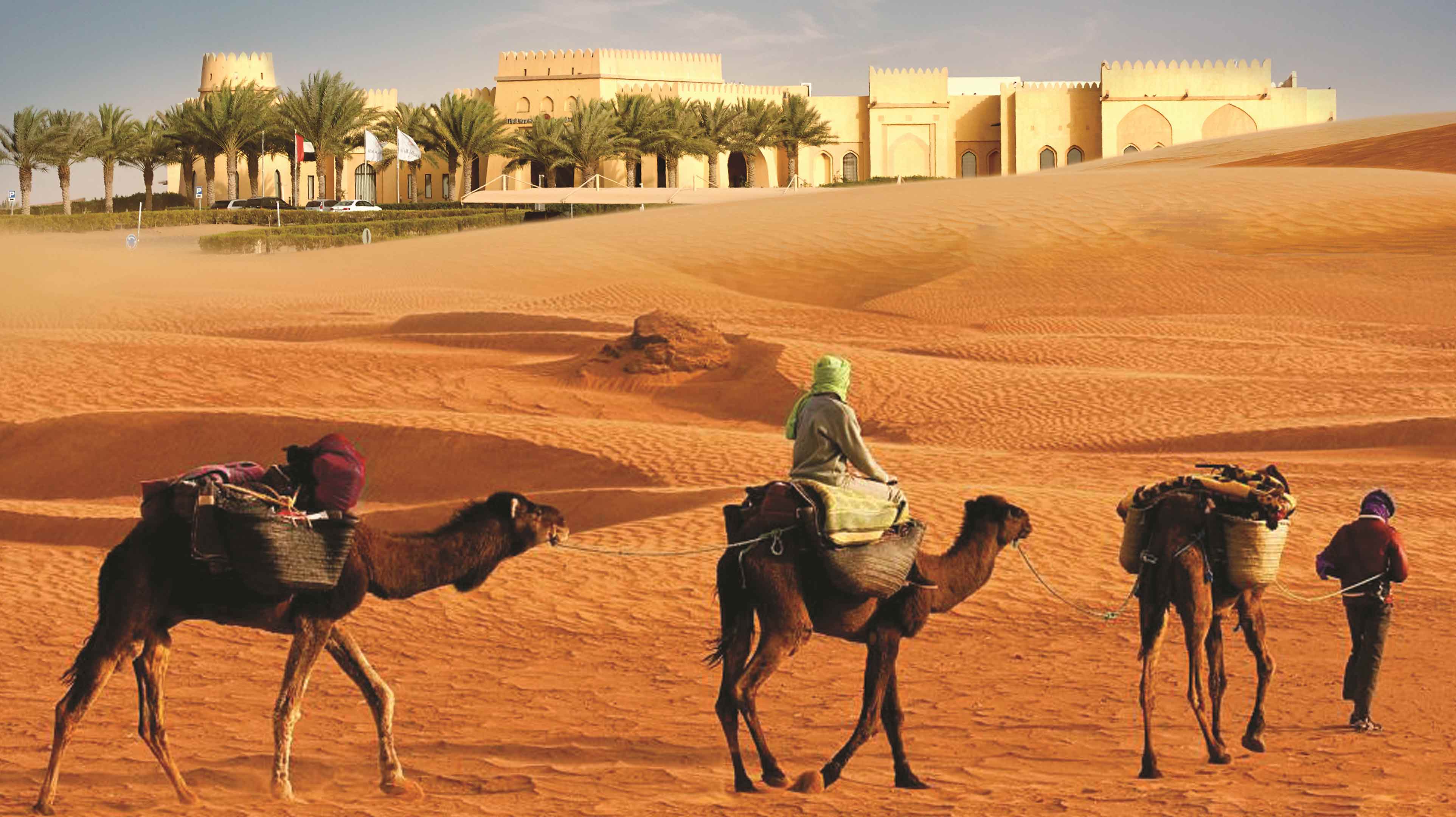 If you're in the Empty Quarter, try to get up close and personal with the world's tallest sand dune, Tel Moreeb, which means Terrifying Mountain. Over 300 metres high and boasting a 50° incline, this photogenic dune is a dream for 4x4 enthusiasts, with experienced bikers and drivers competing to climb to the top during the Moreeb Hill Climb event, part of the Liwa International Festival that takes place in the winter. If you prefer to err on the side of caution, simply watch dune-side and get some covetable photographs.
Perfect for the traveller who wants an authentic and immersive adventure experience, Abu Dhabi's Empty Quarter is a must-see bucket-list destination.