The iconic Louvre Abu Dhabi is the first universal museum in the Arab World, translating and fostering the spirit of openness between cultures. As one of the premier cultural institutions located in the heart of the Saadiyat Cultural District on Saadiyat Island, this art-lovers' dream displays works of historical, cultural and sociological significance, from ancient times to the contemporary era.
Designed by Pritzker-prize-winning architect Jean Nouvel, the Louvre Abu Dhabi encompasses 9,200 square metres of galleries, including a Permanent Gallery and a Temporary Gallery enriched by loans from notable French museums including Musee du Louvre, Musee d'Orsay, and Centre Pompidou.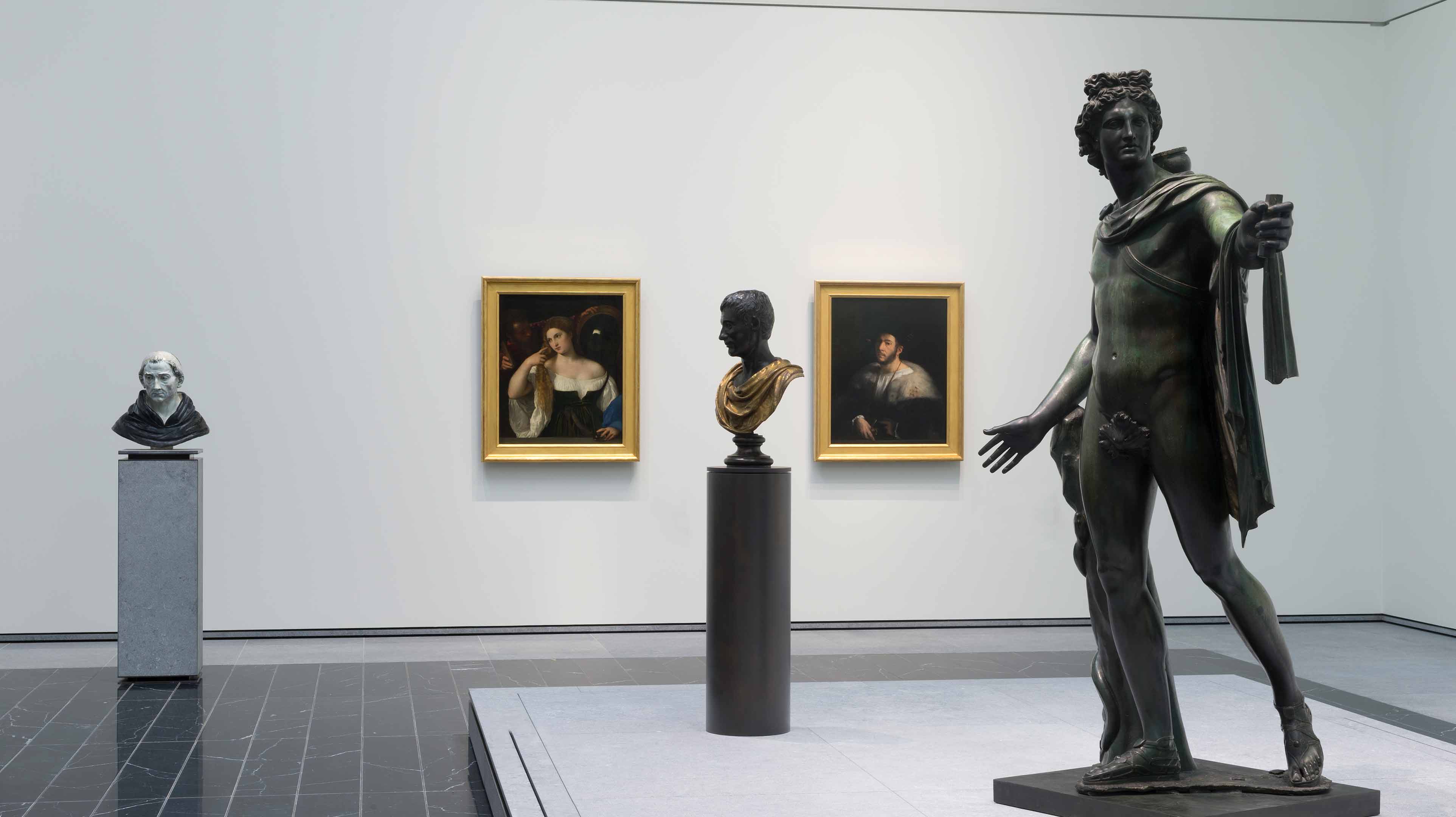 Clearly showcasing the juxtaposition of different civilisations in the same space, the Louvre Abu Dhabi illustrates similarities and exchanges from the shared human experience, going beyond geography, nationality, and history.
A symphony in concrete, water and the subtle play of reflected light, the incredible structure was inspired by the region's rich architectural traditions and the museum's unique location, where the Arabian sky meets the sands of Saadiyat Island and the waters of the Arabian Gulf. Considered one of the modern urban wonders of the world, Louvre Abu Dhabi is not only the Arab world's first universal museum but also a powerful symbol of the United Arab Emirates' ambition and achievement.
The centrepiece of Nouvel's vision is a huge silvery dome that appears to float above the museum-city. Despite its apparent weightlessness, the dome weighs around 7,500 tons. That's about the same as the Eiffel Tower in Paris.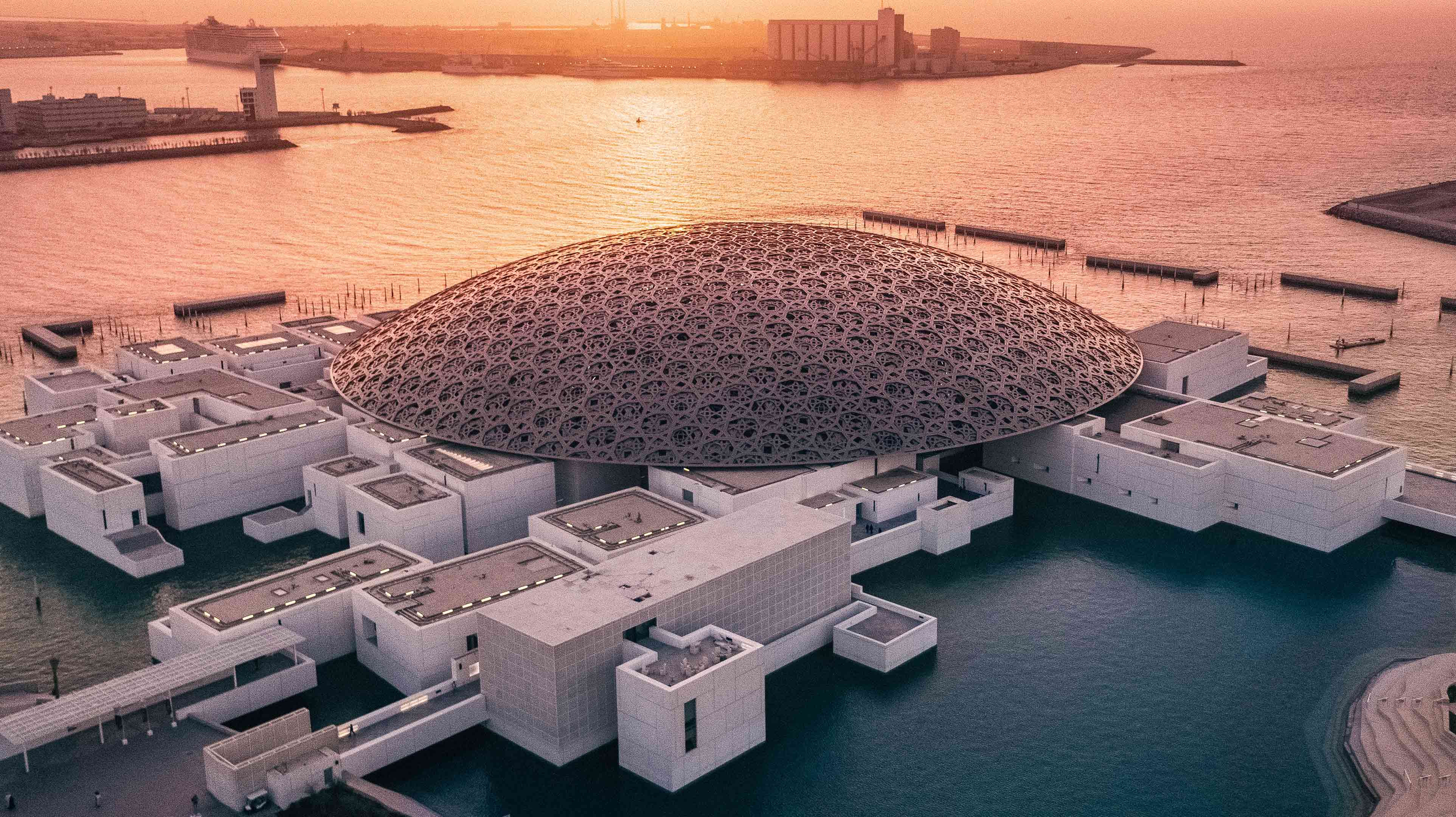 Inspired by the cupola, a distinctive feature in Arabic architecture, Nouvel's dome is a complex, geometric structure composed of 7,850 stars. These stars are repeated at various sizes and angles in eight different layers. As the sun passes above, its light filters through the perforations in the dome, creating an enchanting effect within the museum, known as the 'rain of light'. This tribute to nature is inspired by the palm trees of Abu Dhabi. Their leaves filter and soften the bright sunlight from above, projecting a dappled pattern on the ground.