One of the world's best-kept secrets is Abu Dhabi's Arabian Wildlife Park, a must-visit natural attraction located on the incredible and often surprising Sir Bani Yas Island. Home to more than 17,000 free-roaming animals, the park - which takes up more than half the island - offers an incredible natural escape ideal for families, couples and solo travellers.
Step up on the park's safe, purpose-built viewing platforms, made completely from recycled materials, and create life-long memories, up close and personal (at eye-level) with the island's friendly resident giraffes.
If you wish to briefly escape the city bustle and spend a night in nature, how about a luxury getaway to Sir Bani Yas Island? Choose from 3 beautiful hotels, each with its own charm and unique features.
If you are driving in from Dubai, the journey to the island is 4 hours to cover 350km and if you are driving in from Abu Dhabi, the travel time is around 3 hours to cover 250km. Once you are at the Sir Bani Yas Jetty on the mainland, you will be transferred by our complimentary boat service to the island which is a 20-25 minutes trip.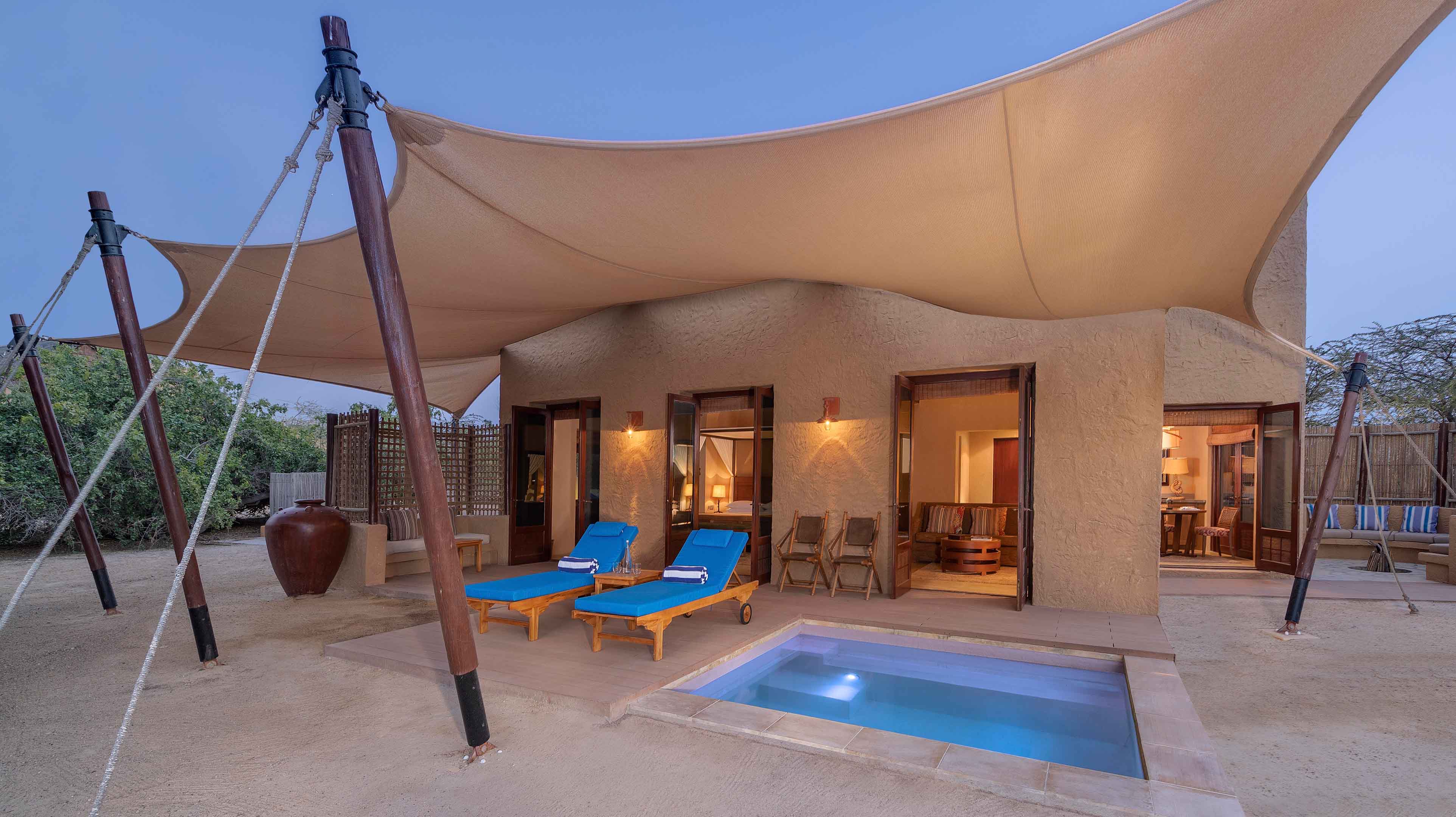 Book a tour via Danat Resort Jebel Dhanna, a hotel on the Abu Dhabi mainland. This gives you the option of reserving a 3-hour tour to witness free-roaming Arabian oryx, gazelles and giraffes, along with hyenas and cheetahs.


You can book a day pass for the Arabian Wildlife Park by reaching out to the Anantara activities team, without being a hotel guest depending on availability.

Prices are seasonal and day visits have to be booked a month in advance. The day passes include boat transfers from Jebel Dhanna to Sir Bani Yas Island followed by a pick-up from the island jetty to Desert Islands Resort & Spa by Anantara.


Guests of the boutique Desert Islands Resort and Spa by Anantara can enjoy 4x4 nature and wildlife drives, accompanied by expert staff, in specially made vehicles.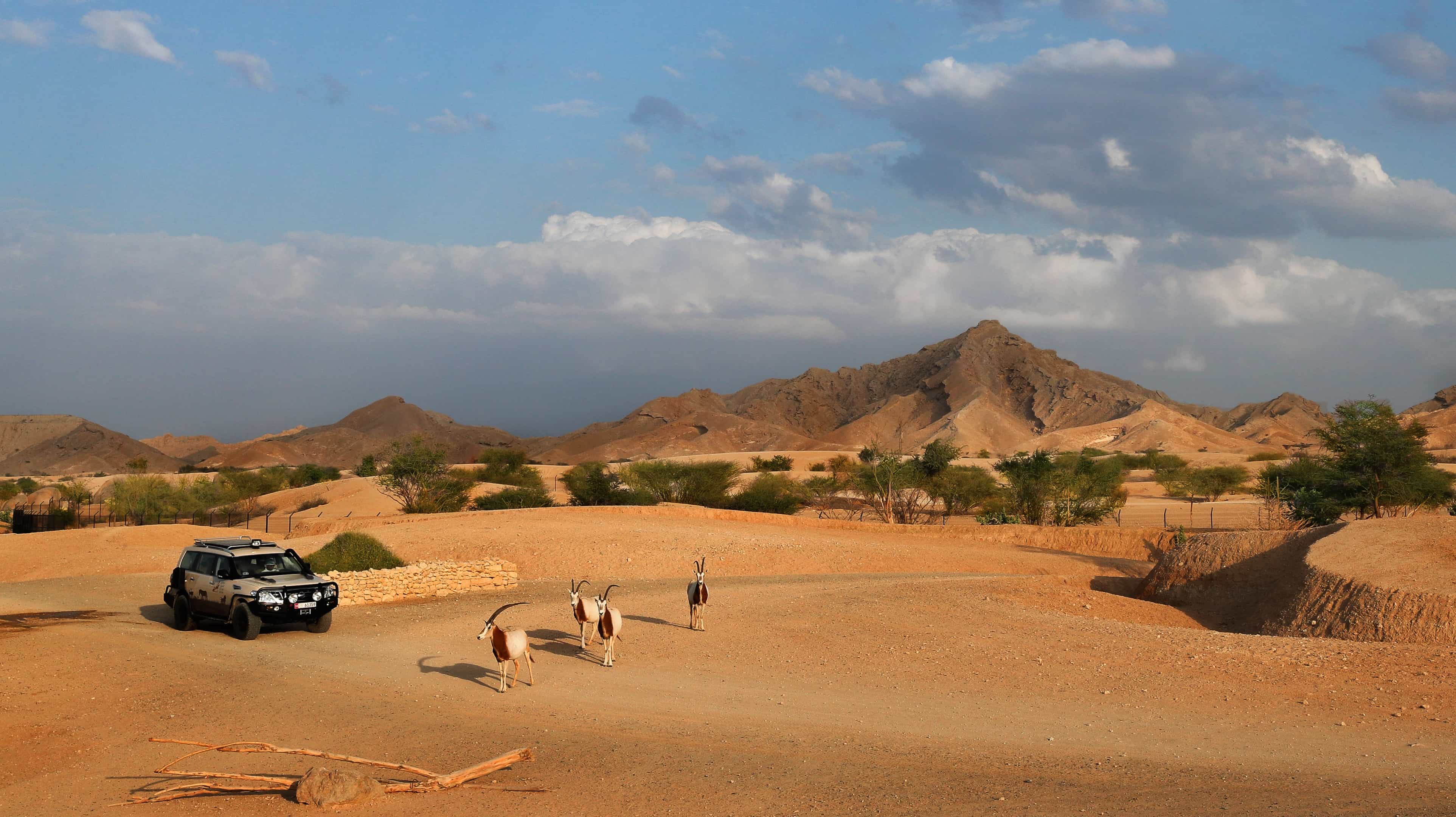 Frequently asked questions about Arabian Wildlife Park
When is Sir Bani Yas Island open?
The island is open throughout the year.
Do I need a ticket to go to Sir Bani Yas Island?
Yes, day pass rates apply if you wish to visit Sir Bani Yas Island. Reach out to the Anantara hotel on the island who can book the day trip for you.
How much does it cost to go to Sir Bani Yas Island?
Your travel cost depends on how you travel to Sir Bani Yas Island. You could easily spend between AED 50 - AED 1,000 based on your mode of transportation (car, bus, boat or seaplane)
When is the best time to visit Sir Bani Yas Island?
The best time to visit Sir Bani Yas Island is during the winter season of November to March.