The largest aquarium in the Middle East, The National Aquarium in Al Qana is literally swimming with aquatic wildlife featuring over 46,000 animals from more than 300 unique species. Spread across 10 nautically-themed zones, from the UAE's Natural Treasures, sunken sea wrecks and Atlantic caves, right through to flooded forests, fiery volcanoes and a frozen ocean, there are more than 60 attractions that will be sure to delight and excite the whole family.
In addition to its spectacular biodiversity, The National Aquarium also boasts an array of exciting and engaging experiences. Visitors will be able to fully immerse themselves during their visits, with glass bottom dhow tours and personal animal encounters with sharks, puffins and freshwater rays.
With innovations including video mapping technology and signage guides, the Aquarium has been designed to provide both children and adults with world-class interactive learning opportunities to spotlight the vital role the marine environment plays on the wellbeing of all. Never has learning been so much fun!
Some of the National Aquarium's most exciting inhabitants are also some of the most scary! With over 200 sharks and rays representing 25 different species, the Aquarium provides guests with a remarkable opportunity to delve into a submarine world and discover the inspiring variety of species found within the oceans. The Bull Sharks, which are considered one of the most dangerous shark species in the ocean, are making their grand debut in the region and don't miss the unforgettable feeding demonstration with the sharks and rays baring their teeth for all to see.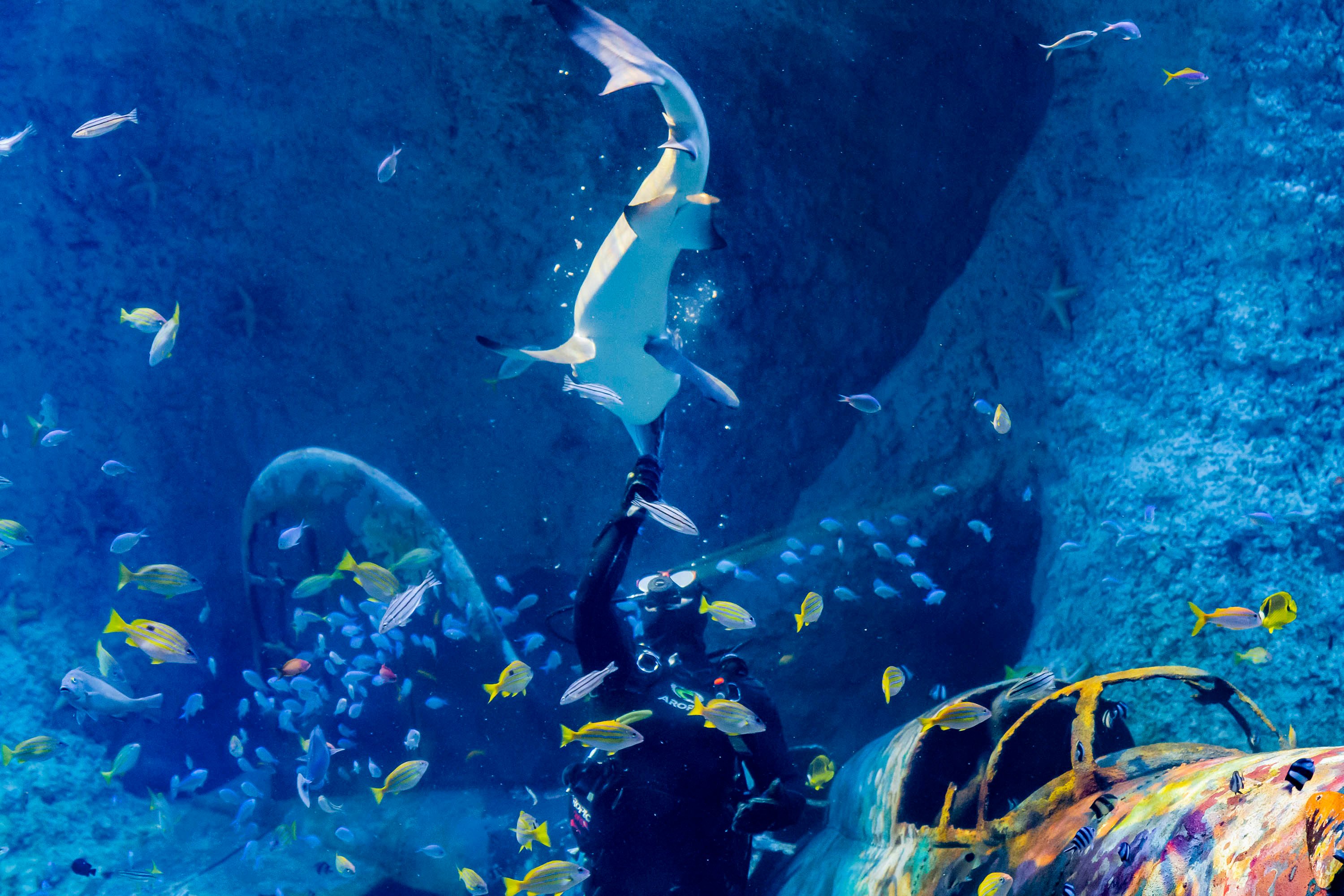 Guests will also have the opportunity to get an up-close view of what is believed to be the largest living snake in the world. The reticulated python is an excellent swimmer, weighs 115 kilograms, is over seven metres long and prefers a diet of ducks and rabbits. The Super Snake was born in a Los Angeles captive breeding program and will live in the Flooded Forest Zone, where visitors can witness her intricate patterns and have a first look at the massive size of this miracle of nature.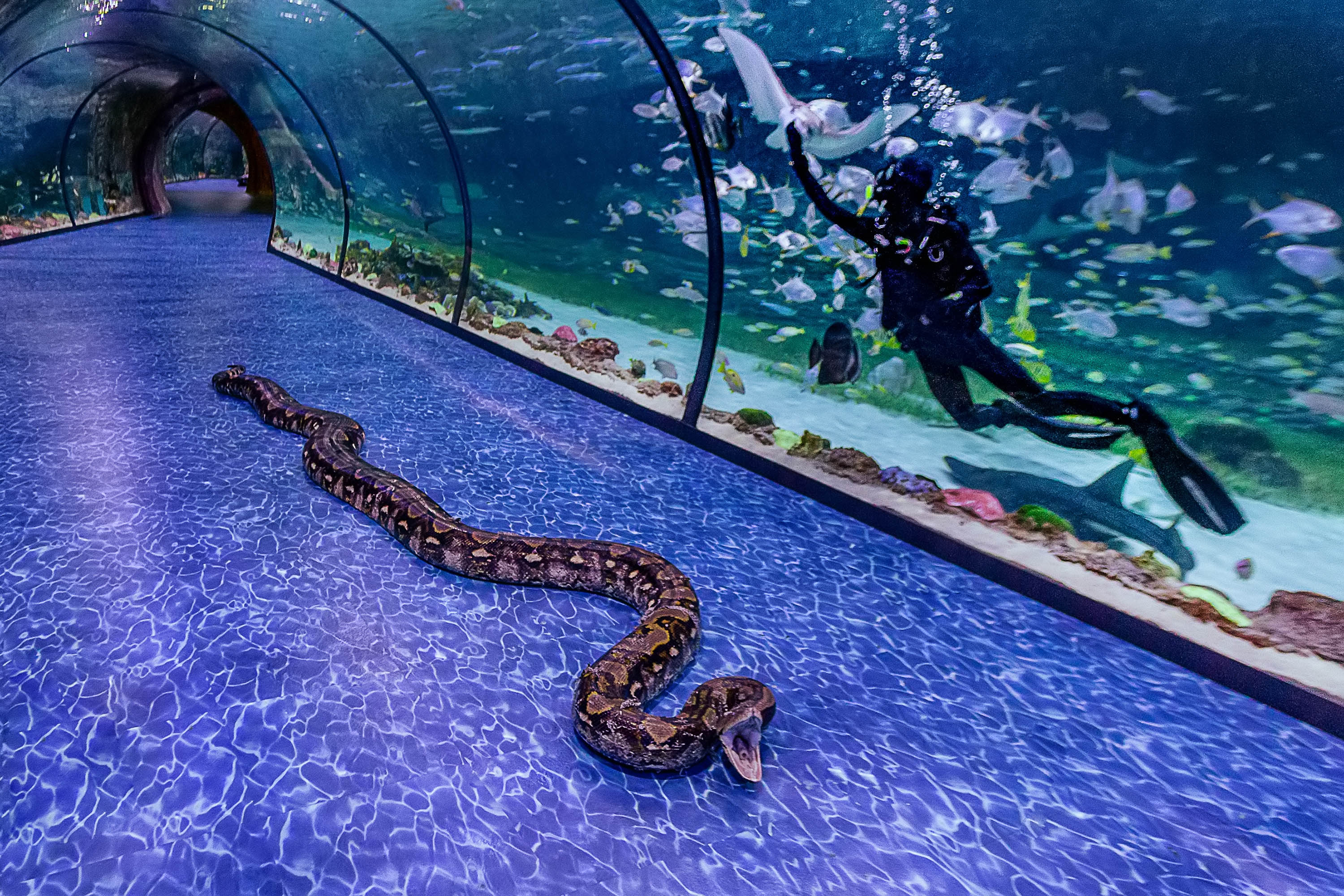 The National Aquarium hosts one of the largest coral reef tanks in the region. With its shallow waters, seagrass beds and tall mangroves, the Bu Tinah Island exhibit is where a diverse range of marine life thrives. While exploring the glory of the island, the National Aquarium has teamed up with the Environment Agency Abu Dhabi to help spread the importance of conserving marine life. And through the creation of the Wildlife Rescue program, they have set out on a joint mission to Rescue, Rehabilitate and Release wildlife back into the emirate ensuring a world of natural treasures remains for future generations to enjoy.