UAE Culture and Traditions
Abu Dhabi's fascinating, centuries-old story is a rich tapestry of epic adventure and incredible fortitude, covering the resilience of the Bedouins (nomadic Arab people), and the capital's impressive development. All of this forms part of the UAE's culture and traditions. Not only have the people of Abu Dhabi been instrumental in its transformation, the creatures living here − from horses and camels to Salukis (desert hunting dogs) and falcons - have played their part in Abu Dhabi's culture and traditions too. There are a number of cultural and heritage tours on offer, giving you deeper insight into Emirati culture and traditions, with each one adapted to all types of travellers, from families and friends to solo adventurers and larger groups.
Elegance of Tradition
Experience the traditional Emirati sport of falconry, which has been practised for over 2,000 years, with special breeding and rearing methods being passed down through generations. Also visit the Abu Dhabi Falcon Hospital, the world's largest and most advanced.
Speed and Stamina
The Saluki has been a hunting and guard dog for the people of the Arabian Peninsula for 5,000 years. Its speed, intelligence and loyalty make it a much-beloved breed. Head to the Saluki Centre, which honours the desert traditions of hunting, training and breeding Salukis.
A Sea Legacy
With over 400 kilometres of pristine coastline and hundreds of natural islands, it's no surprise that the rich heritage and cullture of Abu Dhabi and the UAE is intricately intertwined with the Arabian Gulf's turquoise waters. Visit the House of Artisans' Sea Craft section and be transported to the days of traditional seacraft.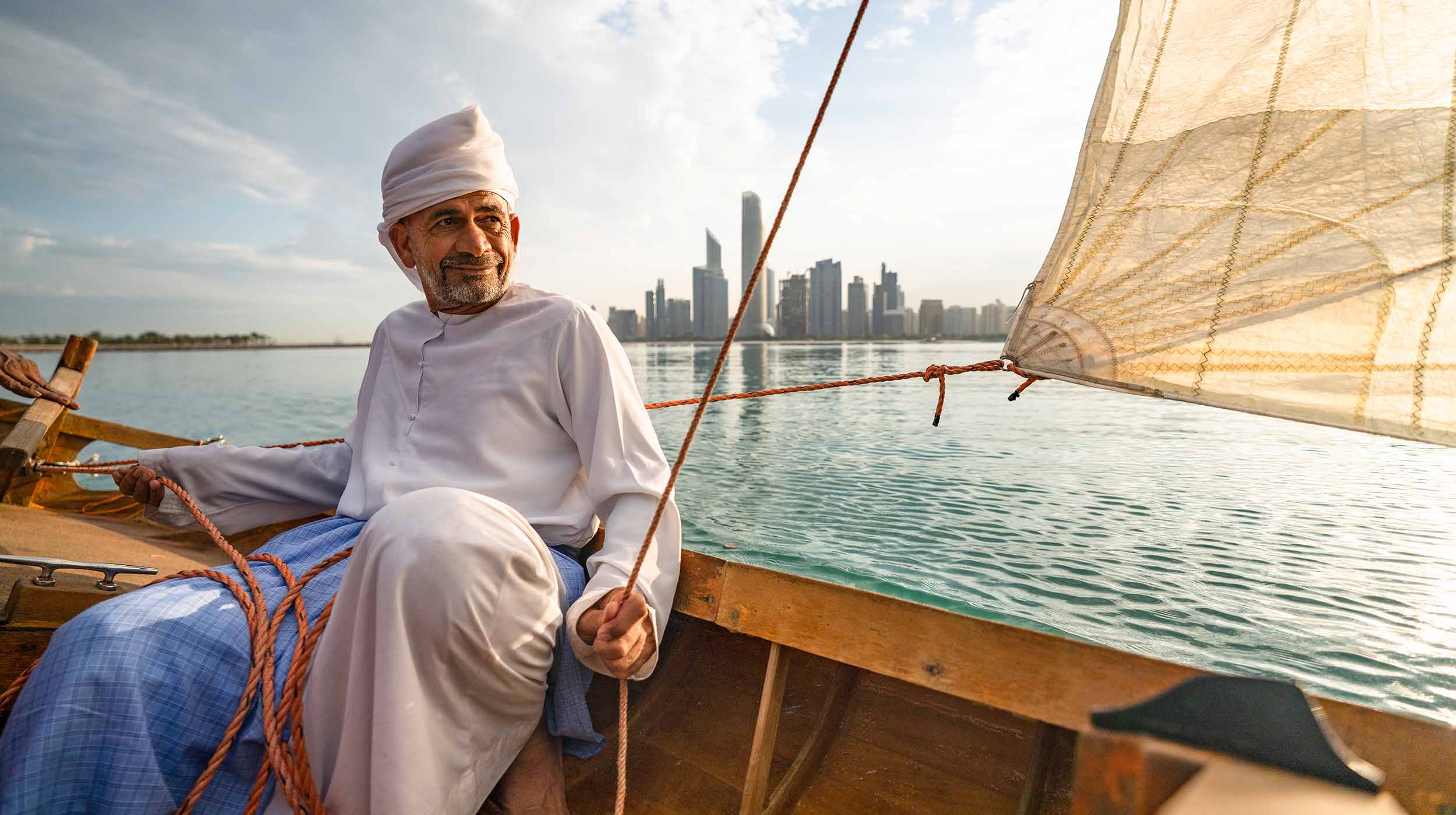 Inspiration
Insider tips on exploring Abu Dhabi
Frequently asked questions about culture in Abu Dhabi
What is the importance of UAE culture? / What kind of culture does the UAE have?
The UAE has a rich heritage dating back centuries that reflects Islamic and Arab values. Itis an important foundation for the Emirati local and it ranges across food, sports, art and social life. Learn more about it.
How many cultures are in the UAE?
The UAE is home to over 200 nationalities, creating a diverse, multicultural society that peacefully co-exist together.
How has UAE culture changed?
While the influx of foreign nationalities and technological developments have brought change, the UAE maintains a strong cultural foundation that they are proud of even today.