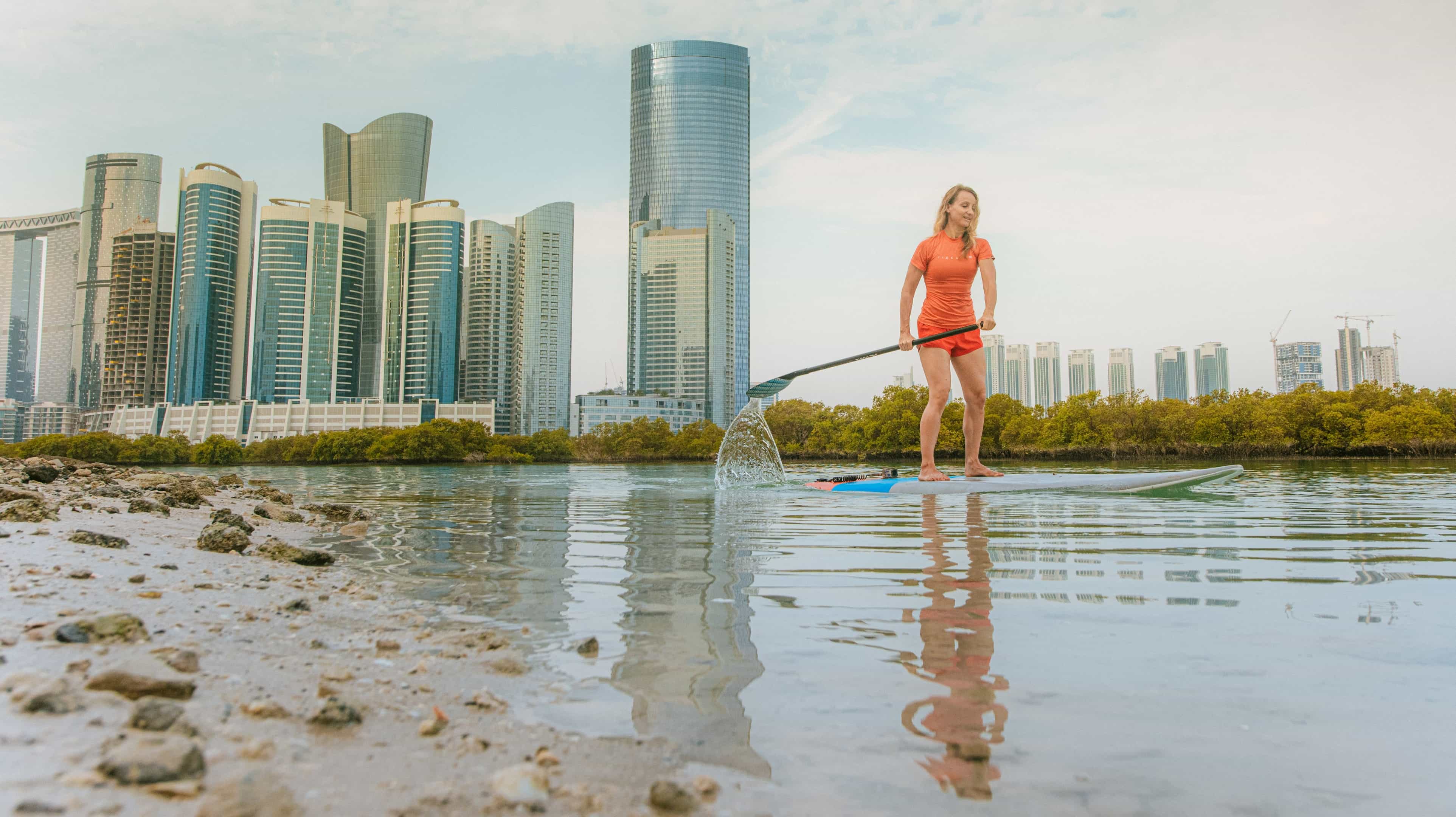 See All
Stand-up paddleboarding (SUP)
Abu Dhabi
A global provider of watersports equipment and instruction centres, Watercooled has teamed up with Radisson Blu Hotel & Resort, Abu Dhabi Corniche, to offer watersports activities to guests and members of the Radisson Blu Beach Club & Spa. With certified instructors on board, the centre is endorsed and accredited to run Royal Yacht Association (RYA) courses in sailing, windsurfing and powerboating. Offering a wide range of on and underwater activities, the centre is home to dinghy sailing (RS Quba, RS Feva, RS Vision, RS500), Hobie Catamaran, SUP, windsurfing, kayaking, water-skiing, wakeboarding, Zap Cat thrill rides, towed inflatables and fishing trips. The centre provides basic kit hire (fully assembled, rigged and ready-to-go for convenience and assurance) for free-sailing, with rates available by the hour, day or week. Organised individual, group or school instruction is also available.
www.watercooleduae.com
The Jalboot Watersports Centre is an exceptional waterfront, lifestyle and leisure destination operated by Jalboot and Wake up Adventure. Offering an impressive range of motorised and non-motorised activities, such as wakeboarding, wake surfing, SUP yoga and more, Jalboot is guaranteed to offer you the adventure of a lifetime out on the water.
www.jalboot.ae
The eco-conscious tour provider, Captain Tony's, offers SUP with instruction, guided tours and rentals at the Mangrove National Park, one of the capital's most unique locations. Just outside Abu Dhabi centre, the sprawling park is a jewel in the city's crown.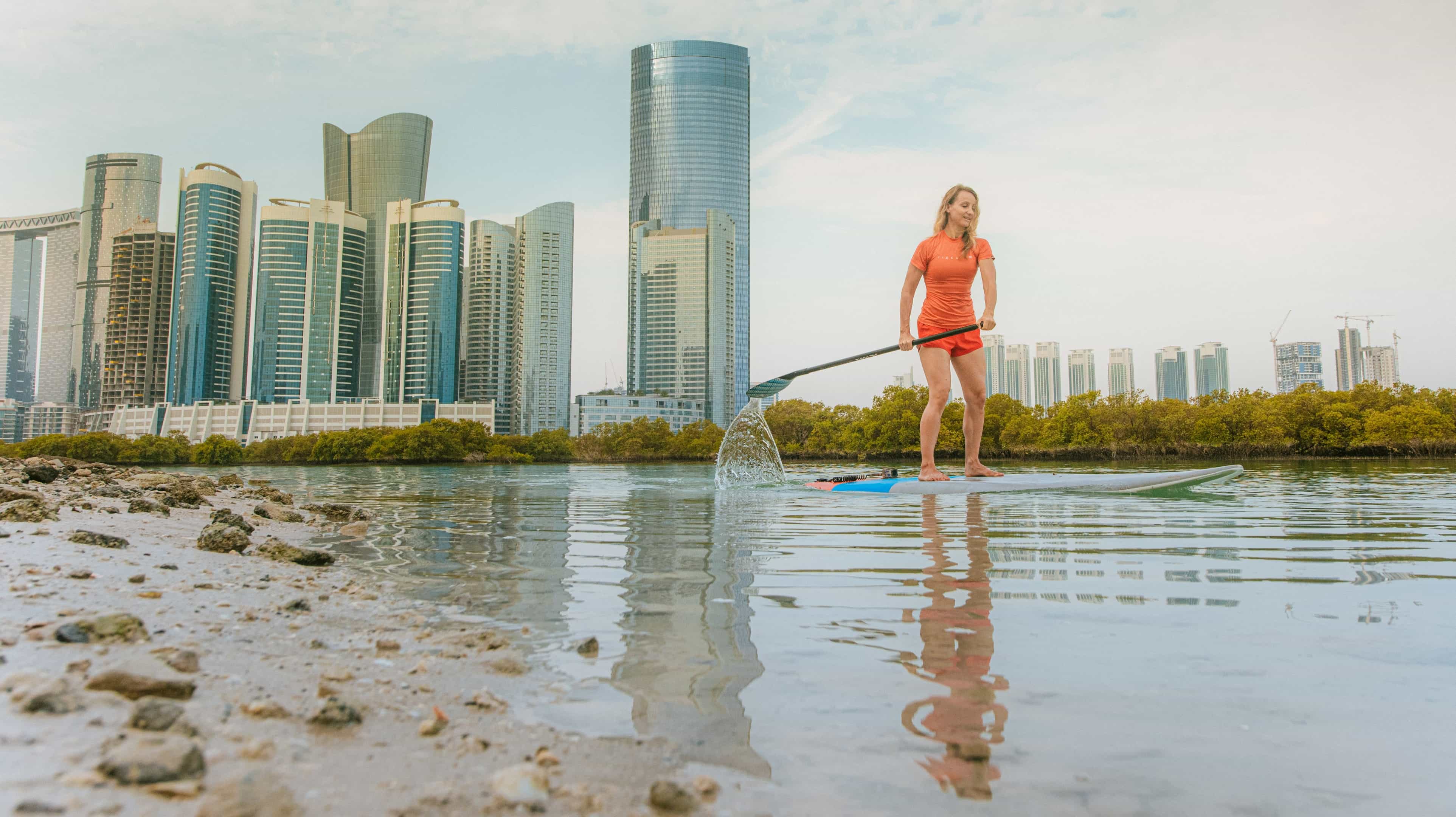 An ideal place for families, bird watchers and photographers looking to escape the hustle of the city for a few hours, this beautiful and surprising park continues to be one of the emirate's most important ecological assets, protected by the Environment Agency – Abu Dhabi (EAD). A real haven for nature lovers, the mangroves are home to a surprising variety of inhabitants, including crabs, herons, flamingos and fish. They also provide a habitat for turtles, foraging foxes and marine mammals like dugong and dolphins. Two of the best ways to discover this peaceful, beautiful landscape is by SUP or kayaking, with the park offering myriad channels to venture down. Don't forget your camera.
www.captaintonys.ae
This Royal Yacht Association (RYA) accredited club has its own private 100-metre long beach on the Corniche Breakwater, as well as permanent classroom facilities. In addition to RYA courses and boat rental, the Abu Dhabi Sailing and Yacht Club (ADSYC) also offers SUP, kayaking, rowing classes and assorted packages. Throughout the sailing season, the club hosts local, regional and international events.
www.adsyc.ae
Operated by ART Marine, the 50-berth marina at Eastern Mangroves is the perfect destination or berthing haven for yachts up to 24 metres in length. Here, owners benefit from a calm and picturesque environment, modern onshore facilities and full mooring assistance.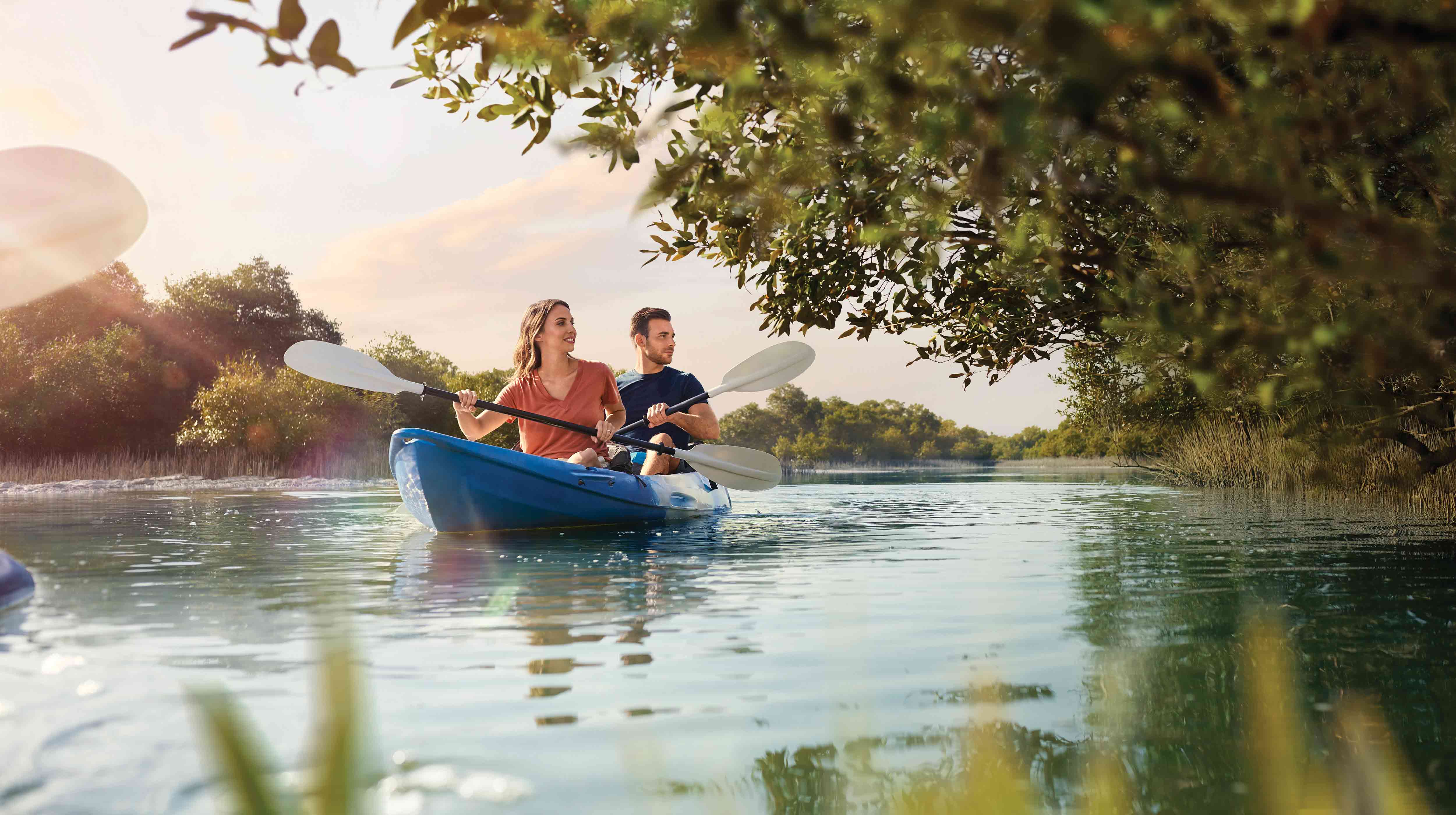 Families and adventure-loving groups will also enjoy the many watersports offerings that companies based at Eastern Mangroves Marina offer, from kayaking to SUP, sailing to water-based explorations of Abu Dhabi's lush mangroves. This upmarket marina sits adjacent to the five-star Anantara Eastern Mangroves Abu Dhabi Hotel and is accessed via a pedestrian walkway connected to the Eastern Mangroves Promenade, an active, urban lifestyle destination housing fantastic restaurants, supermarkets, cafés and shops.
A pioneer of Abu Dhabi's watersports offerings, Noukhada Adventure Company offers kayaking along Abu Dhabi's beautiful mangroves, as well as sailing, windsurfing, SUP and dragon boating. Noukhada also provides kayaking and sailing membership, instruction, team-building events and programmes for schools. This watersports specialist also operates from Yas Beach, where kayaks, SUPs, windsurf boards and sailing boats are available for tours and lessons, or to rent.
noukhada.ae
The Nation Riviera Beach Club is an exclusive beachfront retreat connected to the five-star The St. Regis Abu Dhabi. It boasts a fabulous view of the Corniche Breakwater and the turquoise bay that it flanks. Open to hotel guests, members and day guests, the club is reached via a fully air-conditioned walkway tunnel that runs from the hotel's third floor and underneath the Corniche. At the club's watersports centre, guests can SUP, kayak, sail or head out to sea for a spot of fishing. The centre also organises speed-boat and CraigCat electric-catamaran cruises, and other action-packed activities including wakeboarding, water-skiing and kneeboarding.
www.nationrivierabeachclub.com