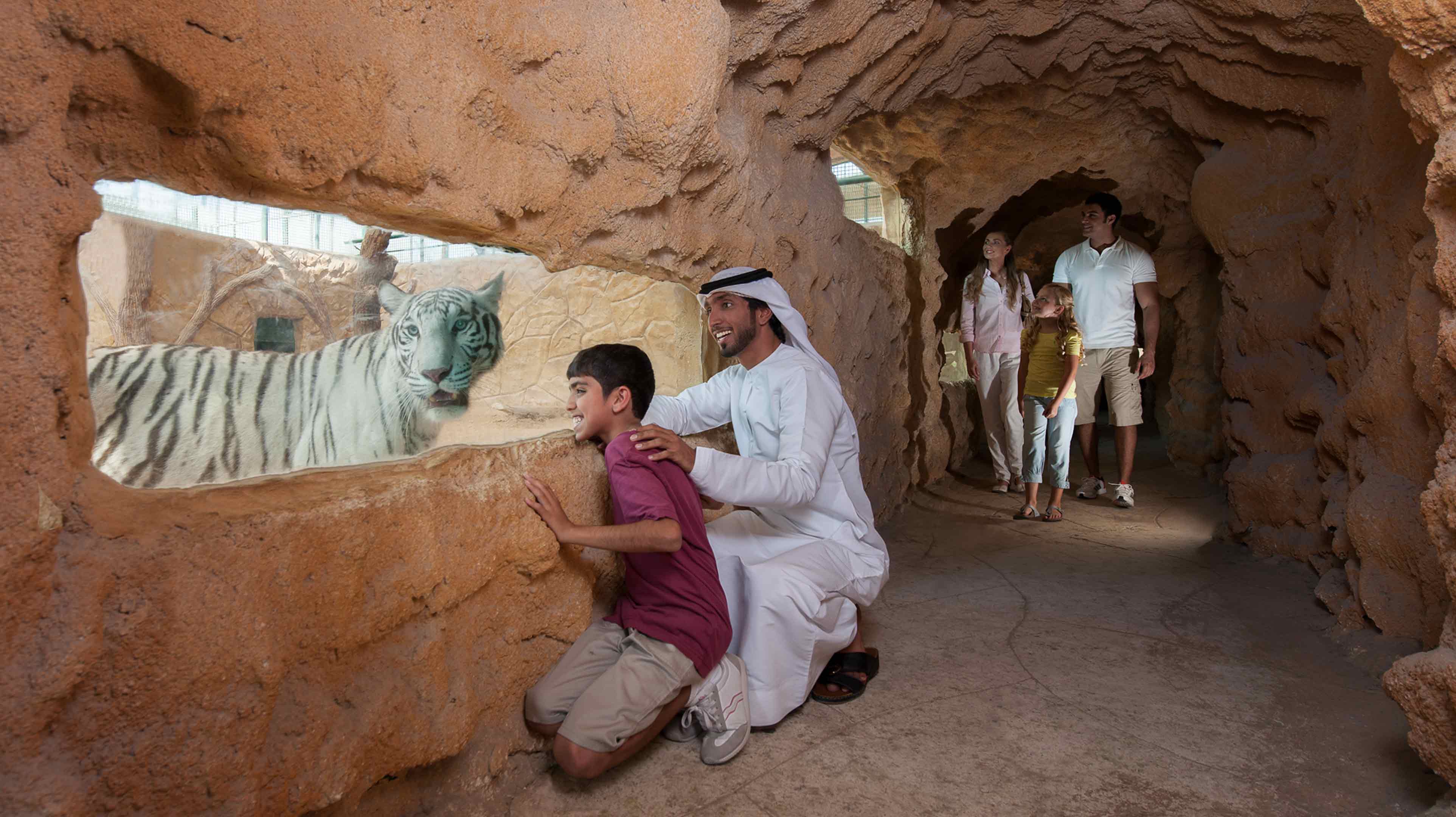 See All
Perfect for families, this zoo is home to over 1,700 animals, including a majestic pair of white tigers, a 31-year-old 300kg-plus Siberian bear, lions, cheetahs and dozens of zebras. Located in Al Bahia, a north-east Abu Dhabi suburb, this zoo boasts a park-wide misting system that keeps animals and visitors cool in the summer months.
Connected to the zoo, the Emirates Park Zoo and Resort features air-conditioned accommodation with balconies overlooking the zoo, a cave or garden.
Entrance to the park is AED 35 for adults and AED 30 for kids under six years old. Children under three enter free.