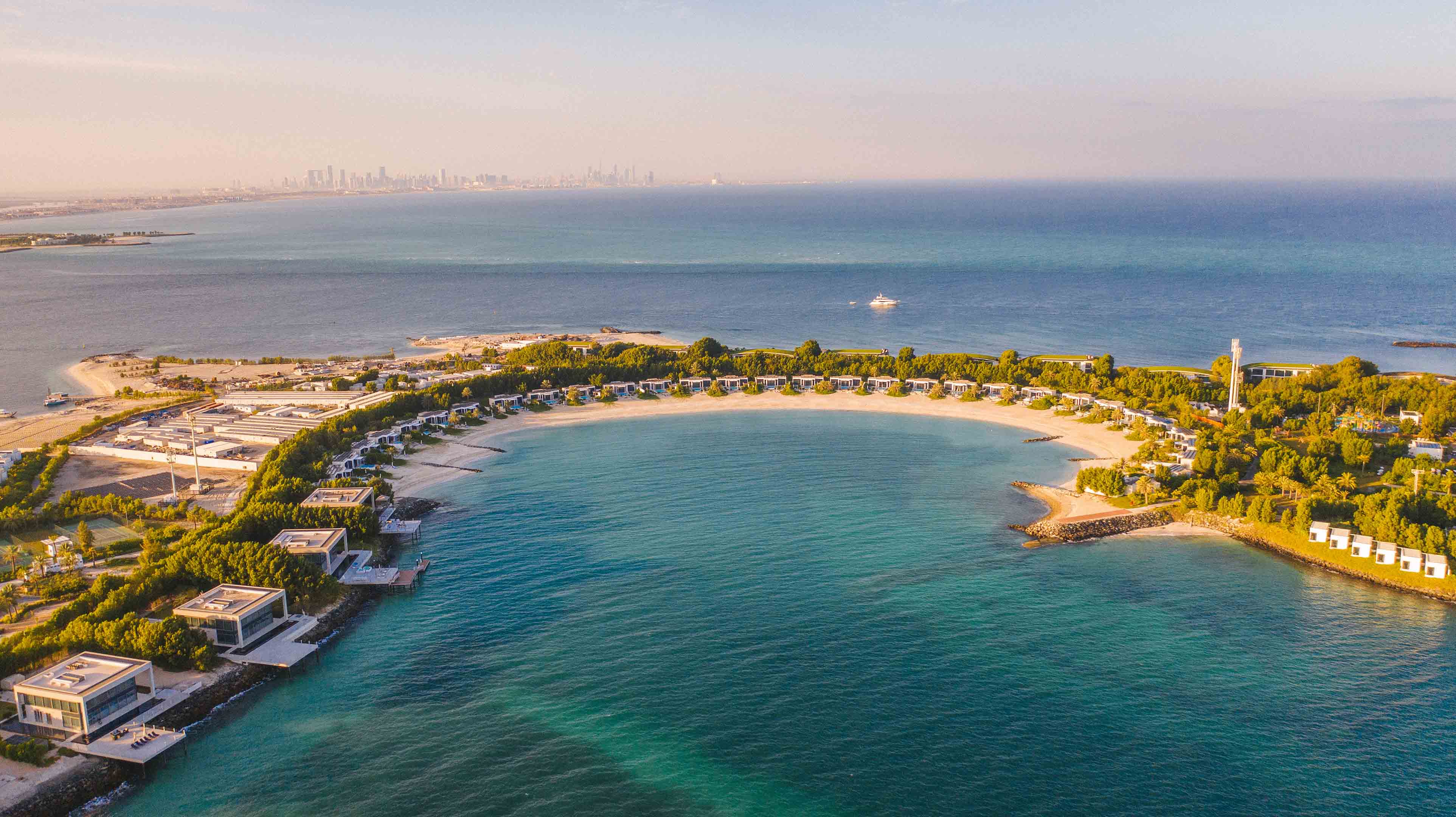 See All
In the turquoise waters of the Arabian Gulf, to the east of the Abu Dhabi coastline, lies Zaya Nurai Island. A short 15-minute boat ride from the shores of Abu Dhabi, and a 60-minute journey from Downtown Dubai, this lush, secluded island is conveniently accessible from all major travel ports in the UAE.
From the Arabic word 'nur' meaning 'light', this sun-drenched paradise boasts azure waters, powder-white soft sand beaches, as well as stunning architecture and garden scapes. A blissful retreat for solo travellers, families and couples seeking peace and tranquillity, the idyllic Zaya Nurai Island is home to unparalleled and uninterrupted Arabian Gulf views.
A jewel in Abu Dhabi's crown, this private island is home to an ultra-luxurious resort with a 32-bed all-villa hotel and five fantastic restaurants, including Frangipani, Hooked, Dusk, Smokin' Pineapple and Ginger Mermaid. Restaurants are open to residents and non-residents alike. Dining reservations must be made in advance, and if you're not staying at the resort you'll be pleased to know that dine-in bookings include complimentary boat transfers to and from the island.