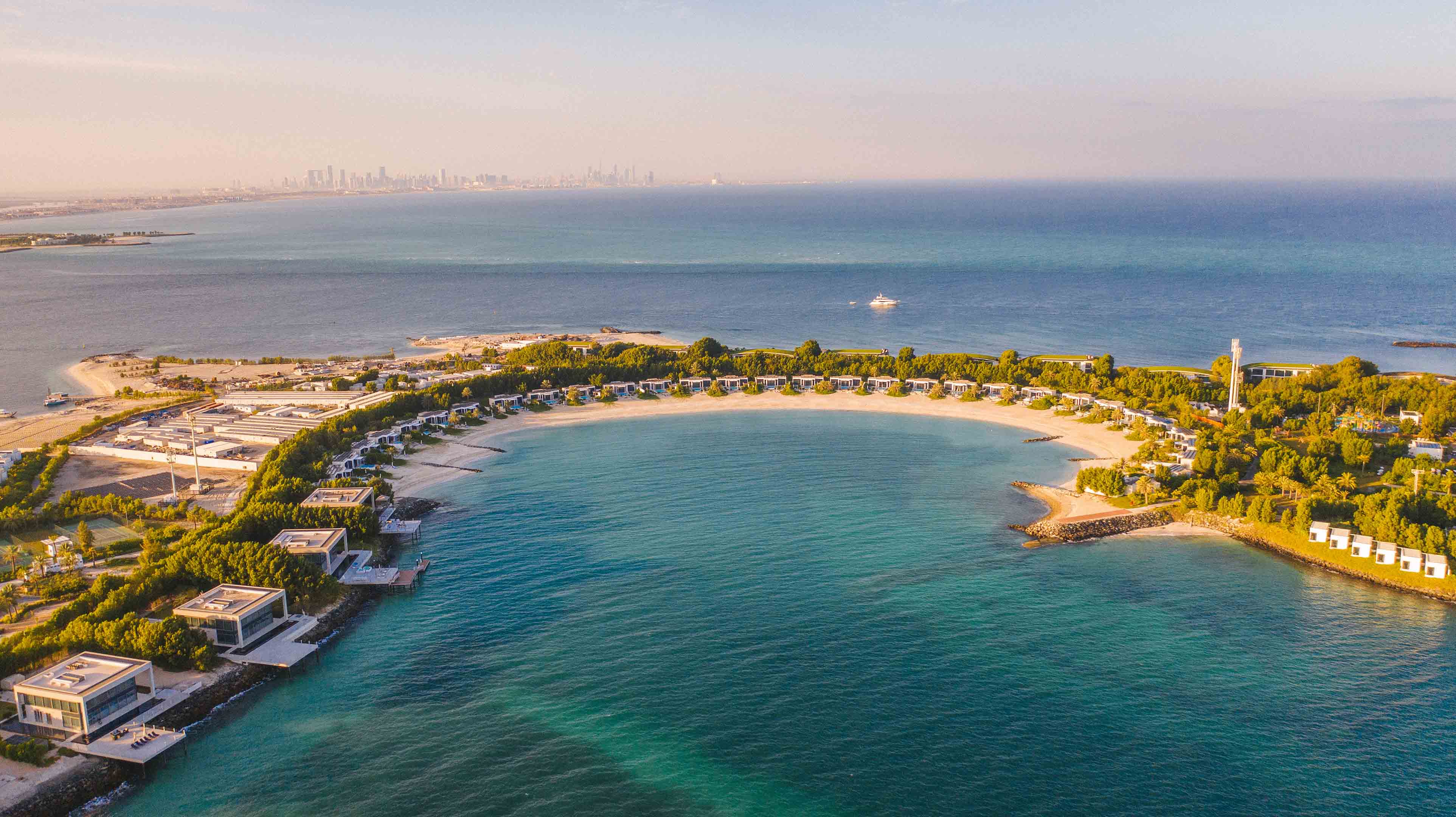 See All
In the turquoise waters of the Arabian Gulf, to the east of the Abu Dhabi coastline, lies Nurai Island. A short 15-minute boat ride from the shores of Abu Dhabi, and a 60-minute journey from Downtown Dubai.
From the Arabic word 'nur' meaning 'light', this sun-drenched paradise boasts azure waters, powder-white soft sand beaches, as well as stunning architecture and garden scapes. A blissful retreat for solo travellers, families and couples seeking peace and tranquillity, the idyllic Nurai Island is home to unparalleled and uninterrupted Arabian Gulf views.
A jewel in Abu Dhabi's crown, this private island is home to Zaya Nurai Island, an ultra-luxurious resort with a 32-bed all-villa hotel and five fantastic restaurants, including Frangipani, Hooked, Dusk, Smokin' Pineapple and Ginger Mermaid. Restaurants are open to residents and non-residents alike. Dining reservations must be made in advance.
Back
Frequently asked questions about Nurai Island
How can I get to Nurai Island?
You can reach the amazing facilities of Nurai Island via a complimentary boat transfer from the Zaya Nurai Welcome Centre on Saadiyat Island.
Can I visit if I'm not staying on the island?
Even if you're not staying at the resort you'll be pleased to know that you can visit the resort's many restaurants and purchase day passes to enjoy the pool and beach facilities.
Which hotels are on Nurai Island?
The only hotel on the island is the Zaya Nurai Island resort, however, private bookings can be made at some of the island's luxury villas.