The all-new Hudayriyat Leisure and Entertainment District in Abu Dhabi Hudayriyat Island is the ultimate one-stop friends and family destination.
Located across the water from Al Bateen, you'll find everything at Hudayriyat Island, from sports facilities to restaurants, glamping to play parks and more.
Take your pick from football fields, running tracks, indoor and outdoor basketball and tennis courts, bike parks, cycling tracks, skate parks, an obstacle course and watersports.
Are there beaches in Abu Dhabi? Yes - and Hudayriyat Island has a spacious one! Unwind on the soft sand, cool off in the glittering turquoise sea, indulge at one of the many restaurants or food trucks, soak up the historical and cultural attractions on the Heritage Trail and spend the night in a luxury tent.
If kids' activities in Abu Dhabi are important to you, you're going to love this spot!
Beach-front vibes
The Marsana waterfront promenade offers fun and sunshine for everyone. Kids will love the dedicated splash park, swimming pool and play area. The public beach is the ideal chilling spot, especially for watching exquisite sunsets, and if you're feeling active, there's an outdoor gym, a network of cycle paths, a skate park, beach volleyball, jet skis and banana boats. The sunny marina boasts a selection of restaurants and boutiques, plus there are a number of art installations and exhibitions to appreciate.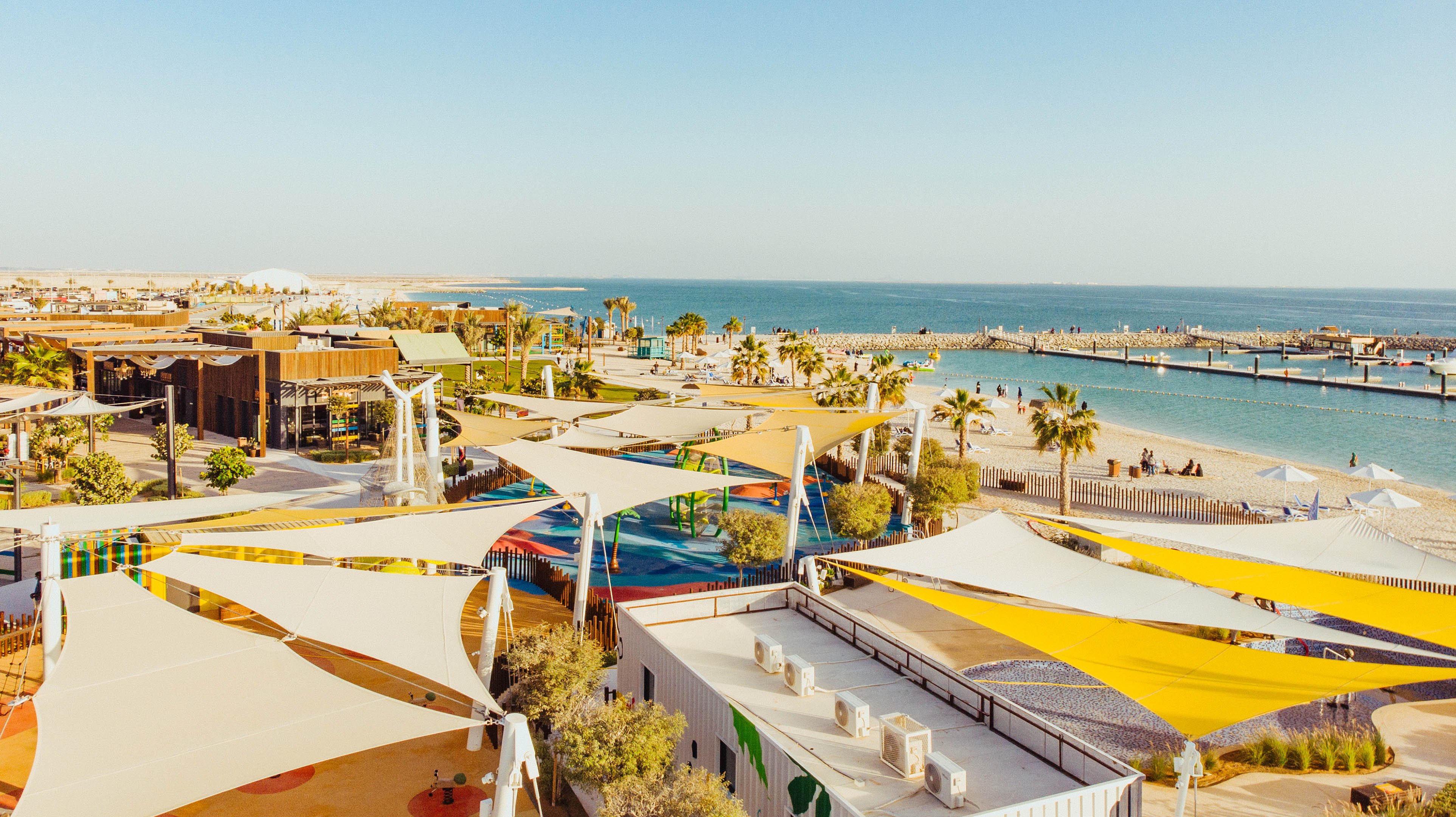 Extreme adventures
At Circuit X adventure park, thrill-seekers of all ages will be in their element at four exclusive parks. Little ones will love Splash Park, where they can run wild between wet and dry play areas and splash fountains. The Skate Park features a training area for beginners, and ledges, handrails, quarter pipes and bowls for shredders. BMX Park is one of the largest asphalt pump tracks in the UAE – the ideal place to perfect your bike tricks. For a different perspective and incredible views of Abu Dhabi, Ropes Park offers a three-level ropes course with 31 obstacles, a 100m zipline and a 50-foot climbing wall.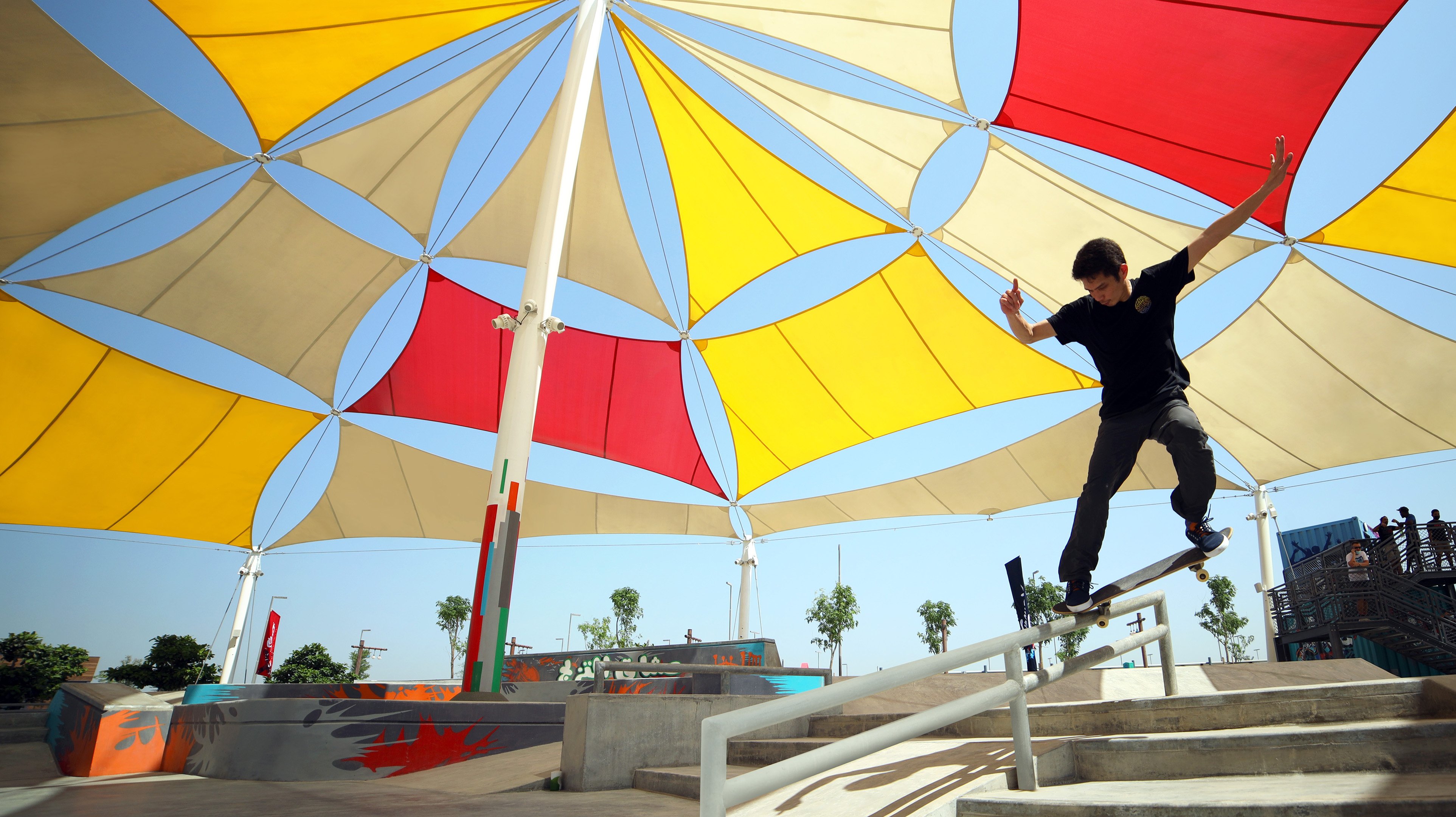 Glamping galore
Stay a little longer at Hudayriyat Island and experience a glamping getaway like never before at Bab Al Nojoum. Located on the magnificent beach, Bal Al Nojoum offers luxurious and eco-friendly tents and camper vans, ranging from two-storey duplex tents, fully equipped with modern facilities, to ocean view beach tents of varying sizes. Immersed in nature, you're guaranteed a relaxing family trip. Bal Al Nojoum also includes an outdoor cinema, festival lawn, kids play area, bonfire, non-motorised watersports, barbecue stations, washrooms and separate dressing areas.