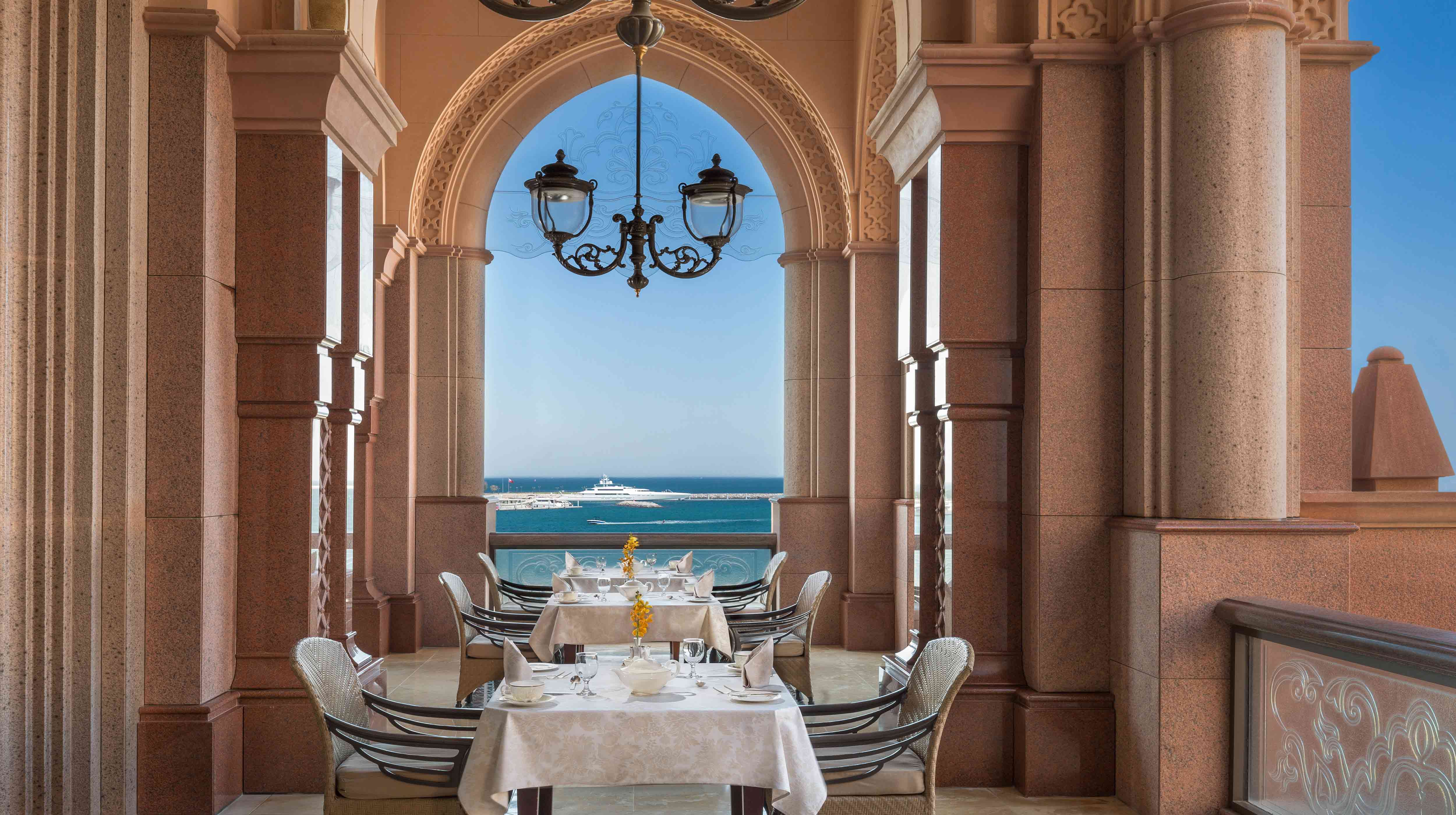 See All
Le Vendôme Brasserie at Emirates Palace offers elegant indoor and outdoor dining, and international culinary delights in a lavish buffet setting. The restaurant is located on the lobby level (4th floor) of the Palace with an extensive terrace overlooking the beach and marina. With its elegant indoor seating as well as a breezy and sunlit outdoor terrace, Le Vendôme is consistently rated the most elegant all-you-can-eat buffet in Abu Dhabi.
Using seasonal and carefully sourced produce, each dish is precisely fashioned by talented chefs to stand out as a star rather than being just another dish in a hotel buffet. With an emphasis on simplicity and quality, Le Vendôme's sophisticated international buffet weaves together the best dishes of the Middle East and abroad, always served with impeccable style. Linger over a long breakfast, lunch or dinner choosing from healthy salads, soups and sandwiches to hearty curries or filet de boeuf at this one-of-a-kind hotel buffet.
In addition, the restaurant serves à la carte delicacies for breakfast, lunch and dinner, again mixing traditional continental recipes with refined Middle Eastern preparations. It caters for in-house guests as well as for external guests visiting the Palace.
Many all-day dining restaurants are forgettable, but a meal in Le Vendôme is an outstanding destination dining experience.