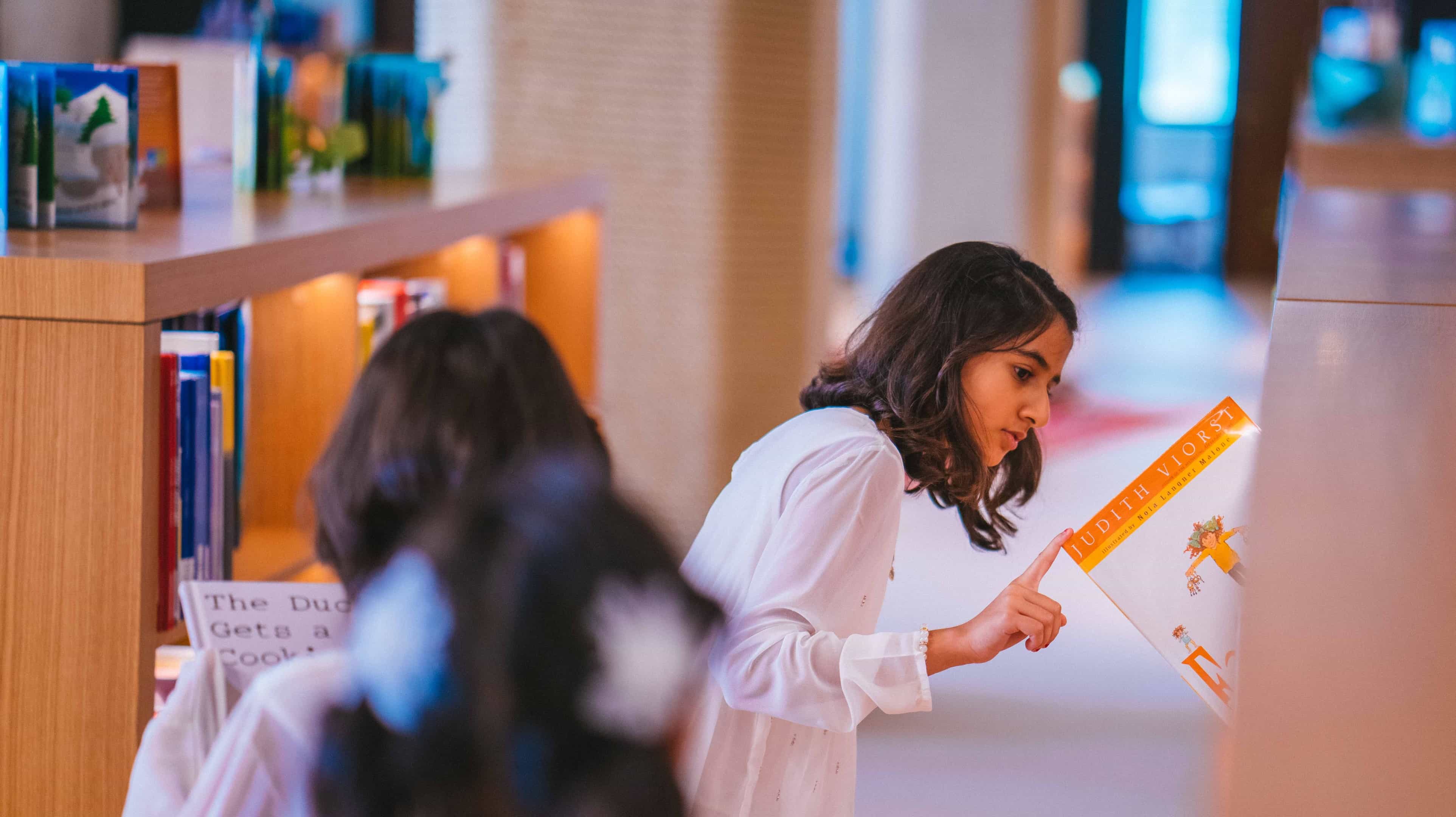 See All
Khalifa Park Library
This public library contains selected collections covering a range of academic topics in both Arabic and English, comprising approximately 30,000 titles. The library is also home to a range of periodicals, including weekly and monthly general magazines as well as scientific and specialised journals.
Mazyad Mall Library
This library consists of two sections: a section for adults with 30,000 titles covering a wide array of subjects, and another section for children comprising 1,948 titles. A dedicated children's section was added due to the high number of large primary schools teaching children aged 6-12 in the surrounding areas.
Al Bahia Library
The library includes 17,000 titles in both Arabic and English, in addition to specialised journals and audio-visual material. E-books, periodicals and other materials are also available, with an emphasis on children's books and young-adult novels.
Al Marfa Library
The library holds 4,223 titles in total, including books and references as well as collections of Arabic and foreign-language periodicals. Al Marfa Library is a great resource for researchers and scholars in the area and was created as a result of collaboration with civil-society organisations represented by Abu Dhabi Company for Onshore Petroleum Operations Ltd. (ADCO).
Zayed Central Library
Opened in 2016, Zayed Central Library is the largest public library in Al Ain. Its collection ranges from more than 100,000 books for children and adults to scientific journals, periodicals, scholarly works and academic publications. Library visitors can also use a range of other amenities, including connected computers, free Wi-Fi, reading rooms, a theatre and a bookstore selling Dar Al Kutub publications. Zayed Central Library hosts school visits and other community programmes, including book-signing events and art exhibitions.