This lavish property is world-famous thanks to its enchanting Arabesque style, award-winning five-star hospitality and wonderfully unique and authentic local experiences. Located in the heart of Abu Dhabi, Emirates Palace's impressive offerings include a pristine 1.3km private beach, landscaped pools, a private marina overlooking a natural bay, a luxe spa offering indulgent treatments, including a 24-karat gold facial, and some of the world's best restaurants.
One of the capital's most well-known landmarks, the main palace building stretches over a kilometre from wing to wing, with its gardens stretching across 100 hectares.
The hotel features 114 domes, with the central dome being an imposing 72.6 metres above the ground, meticulously crafted with gold, mother of pearl and crystals.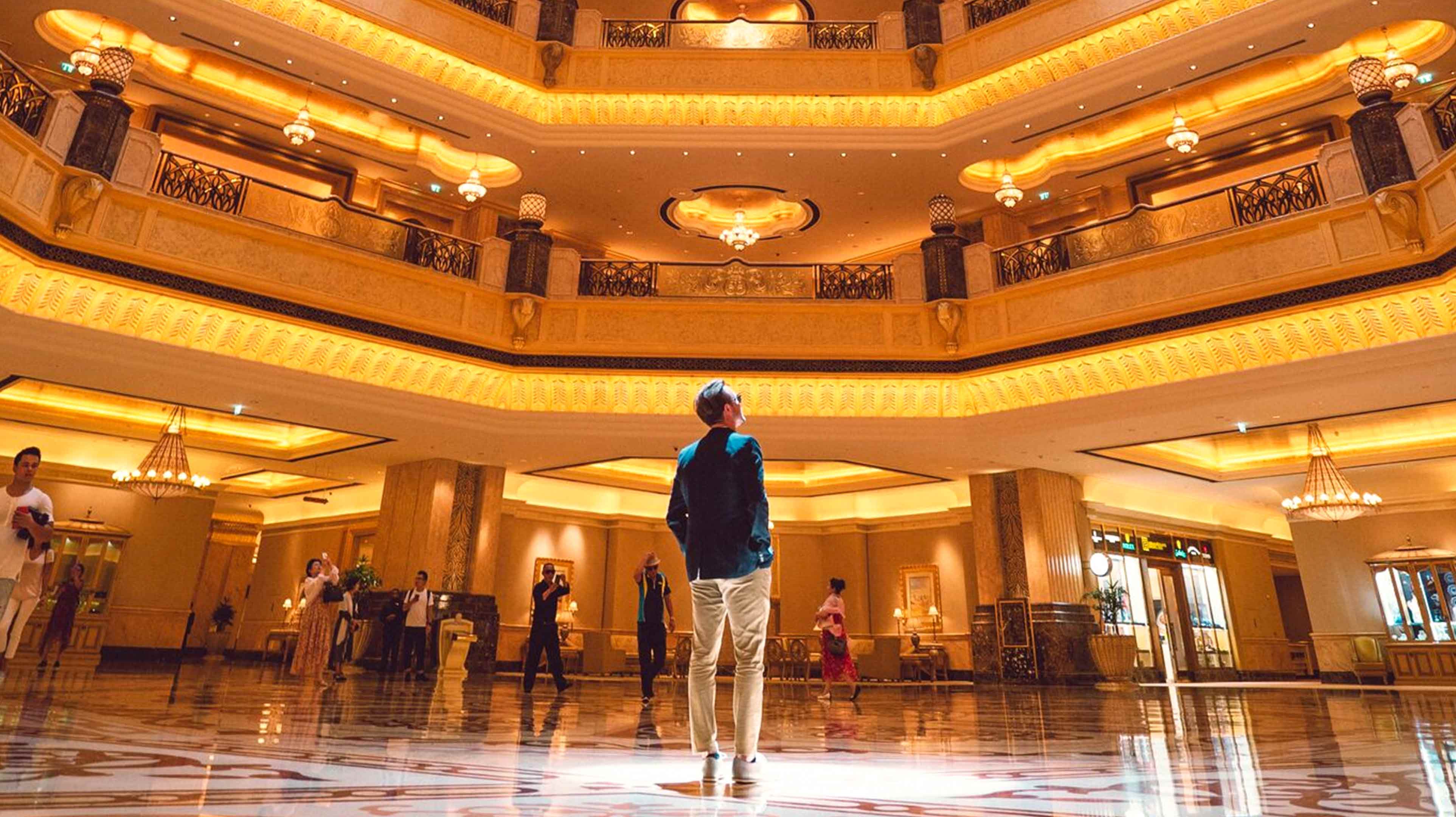 The palace also boasts 1,002 chandeliers, the largest weighing 2.5 tons, with other photo-worthy features including two handmade wall displays portraying the palace. During the day, the hotel's golden exterior contrasts with the lush surrounding greenery, silvery water fountains, and crisp blue sky. At night, the hotel's lighting changes ever so subtly, with an ethereal rainbow effect displayed on the main dome.
After a day spent relaxing on the property or exploring the city's many surrounding sights, satisfy your appetite at the hotel's impressive restaurants, all of which offer moreish dishes that promise to please even the fussiest eaters.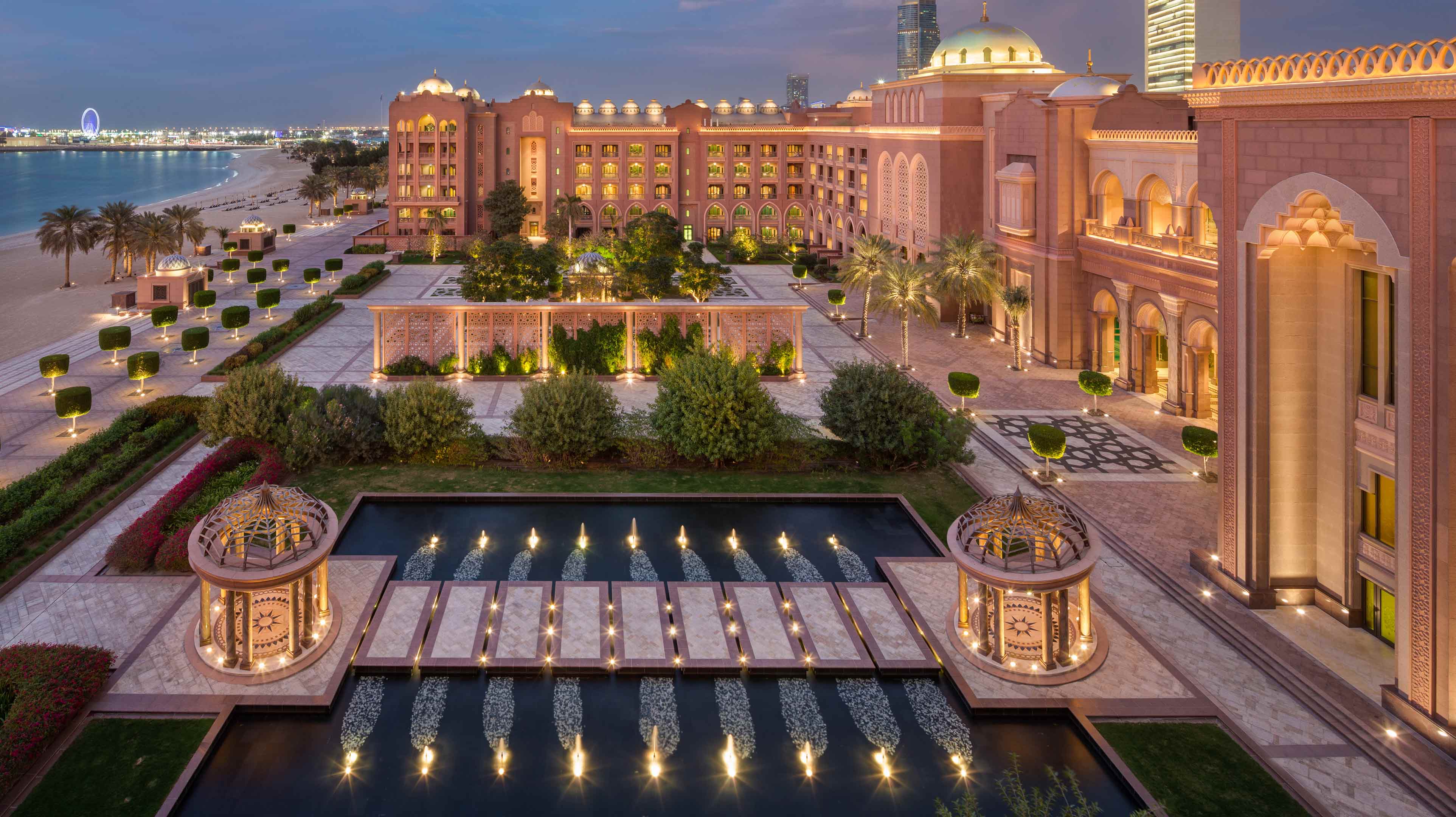 Savour gourmet Asian food at Hakkasan, traditional Emirati fare with a fine-dining finish at Mezlai, or – if you're feeling adventurous – a sumptuous camel burger sprinkled with 24-karat gold, or a 24-karat gold-flecked cappuccino with a date and camel milk chocolate, at Le Café.
This iconic hotel is perfect for a once-in-a-lifetime holiday, a magical wedding, or impressive corporate events and meetings in the city's largest hotel conference centres.