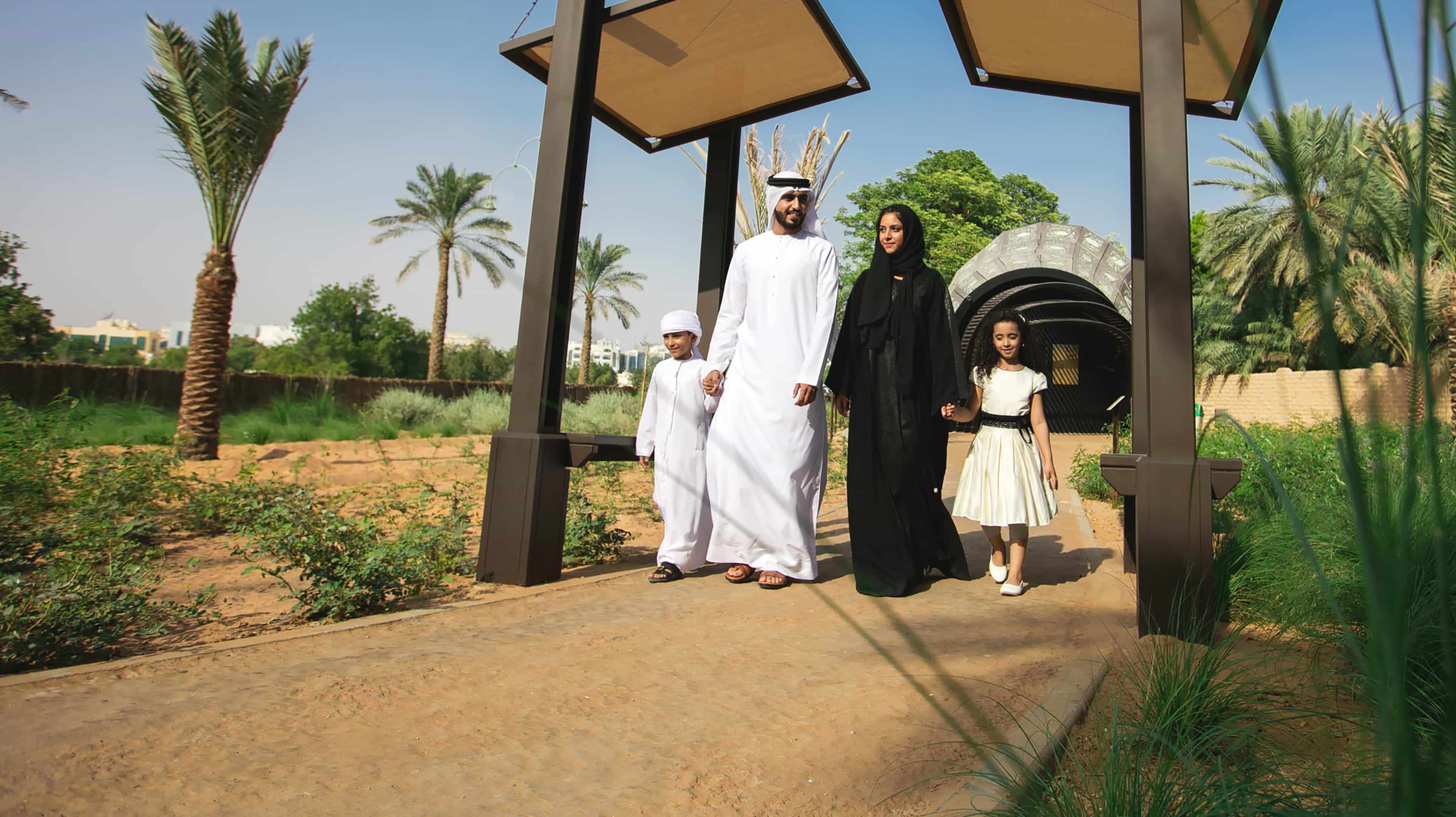 See All
Situated at the lush Al Ain Oasis in Abu Dhabi's garden city of Al Ain, about an hour and a half away from the city by car, the Eco-Centre is a wonderful place to learn more about the history of the emirate.
Al Ain Oasis is a UNESCO World Heritage Site boasting a still-operational traditional falaj (ancient irrigation system) and meandering pathways shaded beneath a thick canopy of 147,000 date palms and other fruit trees. It's the perfect place to bring family or friends and see what agriculture in this region has looked like for millennia.
The Eco-Centre takes this experience to the next level, offering a truly immersive and curated experience, with interactive installations telling you all about the oases in the area, and educational games explaining their creation.
The building itself is, of course, eco-friendly and embodies a combination of traditional and innovative technology that helps its organic form blend into the surrounding landscape. The architectural honeycomb style of the Eco-Centre is a reflection of the organic way in which the surrounding and still-working oases and farm plots are organised. The panel patterns evoke the subtle interplay of light glinting through the palm trees as you walk beneath them.
The Eco-Centre is a place of knowledge, where you can learn more about the history of the oases in the area, as well as what they mean for the future of not just the UAE, but the world.