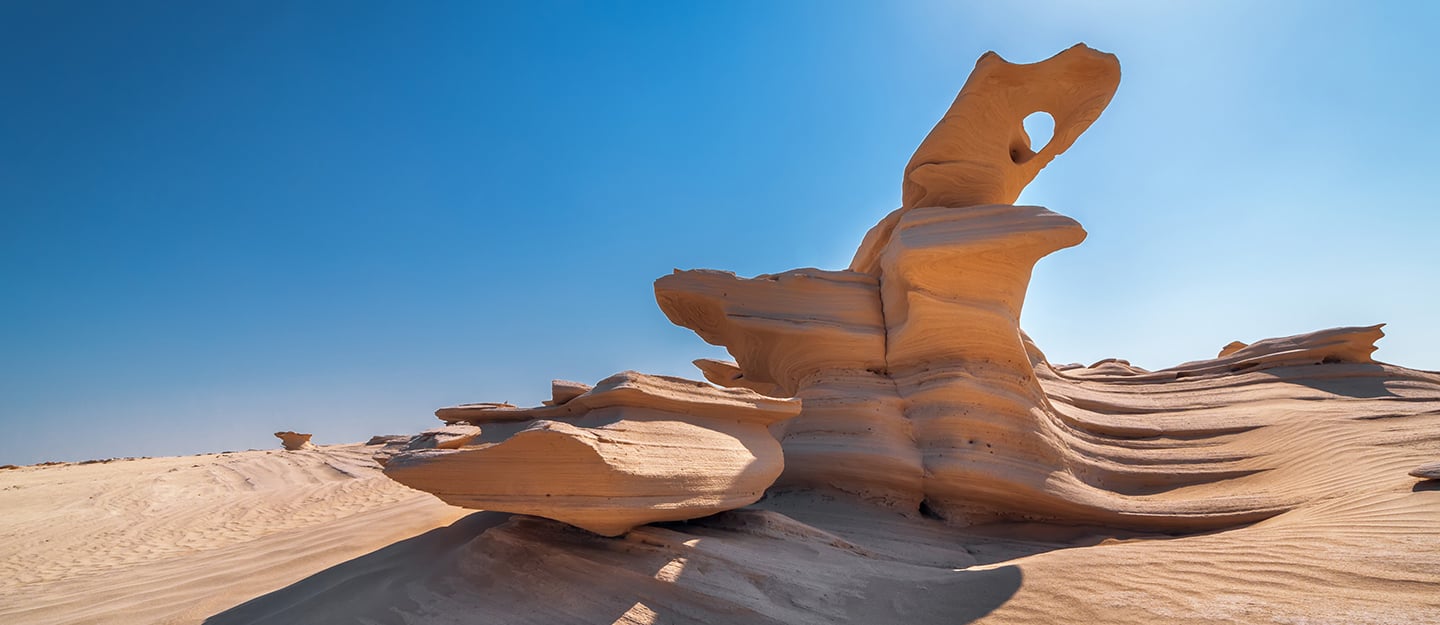 See All
Located 45 kilometres to the east of Abu Dhabi, Al Wathba Fossil Dunes Protected Area comprises of more than 1,700 fossil dunes, spread over 7 square kilometres, making it one of the largest numbers of fossil dunes concentrated in one location in the emirate.

Geologists estimate the age of fossil formations within the protected location at over four million years. At the reserve you can enjoy the natural marvels of the area, by walking the well-lit trails, which extend to 3 kilometres both ways and are surrounded by benches and shades for relaxing.

You can also enjoy music and light shows which will take place throughout opening hours and can be viewed from the amphitheatre, which holds up to 200 visitors. The site will also feature various food and beverage trucks in dedicated areas. To enrich your experience, you can enjoy the facilities at the visitor centre, including the viewing area and the gallery corner, as well as benches and several areas to soak in the beauty of the wonderful site.