Opened in 2011, Al Qattara Arts Centre has been developed around the historic Bayt Bin Ati al-Darmaki fort, also known as the Al Qattara Fort. Situated in Abu Dhabi's green garden city and heritage heartland of Al Ain, about one and a half hours away from the capital, this traditional mud-brick tower and house is located on a mound overlooking the date-palm gardens of Qattara Oasis, which it was built to protect.
Showcasing carefully restored traditional local architecture, the centre aims to provide a family-friendly venue where arts and culture can be studied, practised and developed by the entire UAE community and visiting travellers.
During the creation of the Qattara Arts Centre, archaeological excavations revealed a five-metre sequence of archaeological layers or 'horizons' reaching back from the Late Islamic period to the Iron Age, some 3,000 years ago. The Iron Age industrial installations forming the earliest phase of this sequence are displayed within a specially redesigned basement. On show to the public, these emphasise Al Ain's incredible archaeological finds and highlight the importance of the area, which is a UNESCO World Heritage Site, throughout the ages.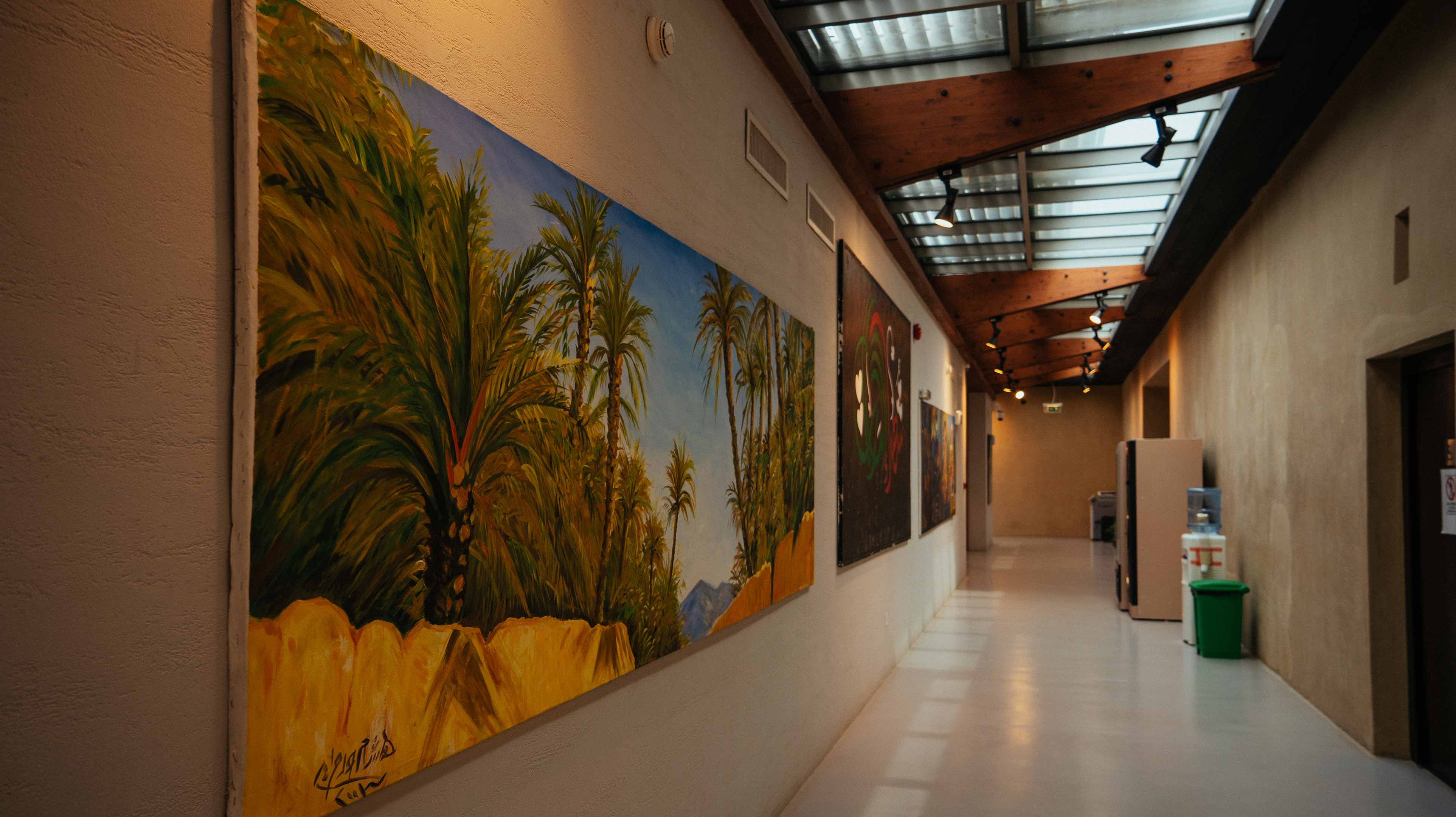 The centre offers impressive cultural and artistic programmes covering local artistic traditions and practices perfect for people of all ages. A dry studio is used for a variety of activities, including music classes and art crafting, while a wet studio is available for drawing and painting.
The centre also boasts a fully-equipped pottery studio, a digital room suitable for photography and computer classes, a spacious calligraphy studio, an exhibition hall and a café. Additionally, it includes a gallery and library.