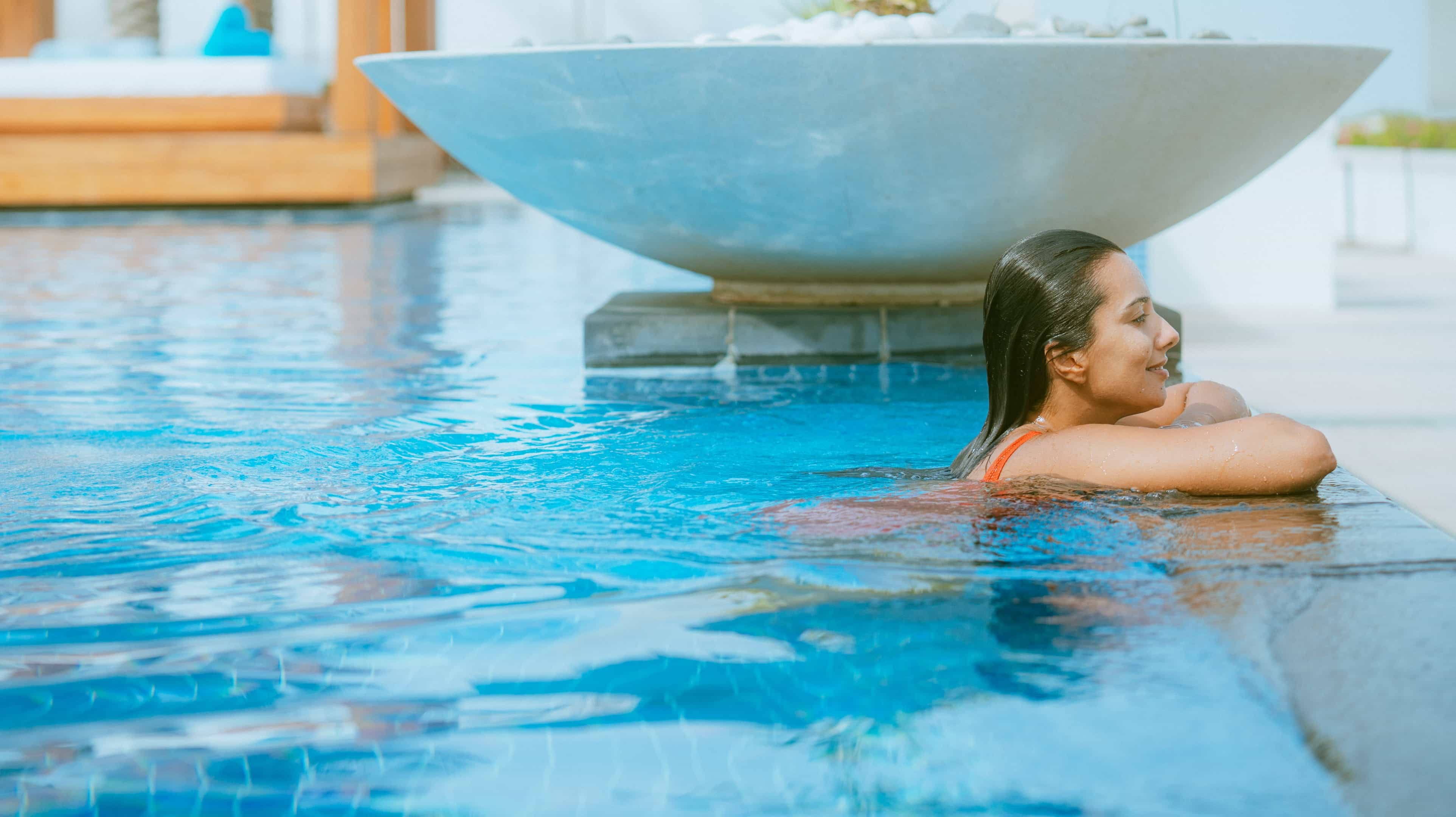 See All
Various locations, Abu Dhabi
When visiting Abu Dhabi, a swim in the glittering waters of the Arabian Gulf is an experience that cannot be passed up. An archipelago made up of hundreds of islands, no matter whether you're staying in one of the city's many world-class hotels with their own beachfront facilities, visiting one of the capital's amazing public or club beaches, or joining a popular boat tour that includes a swimming stop off one of the emirate's islands, you'll relish in the freedom of Abu Dhabi's warm, safe waters.
One of the top spots to make a splash is just off Abu Dhabi's landmark Corniche. You can't swim out very far; floating fences keep you within 40 metres of the beach, and there are plenty of lifeguards around.
Set on a majestic stretch of white sand, sun-seekers holidaying at any of Yas Island's hotels and hotel apartments can enjoy complimentary access to the island's crystal clear waters and natural mangrove surrounds.
Built along the shores of the picturesque Arabian Gulf, the private Saadiyat Beach Club is the perfect place to get away with family and friends and just relax for the day. Enjoy breathtaking natural beauty on a 9km stretch of Blue Flag-certified beach, take a cooling dip in the stunning pool, and sample sumptuous delights that the club's restaurants and lounges have to offer.
With pristine white sands stretching out along a generous shore, the public Saadiyat Beach maintains its reputation as one of the most desirable beach locations in the UAE. Local authorities on the public Saadiyat Beach are dedicated to preserving the natural environment, with a dune protection zone and restrictions on development in place.