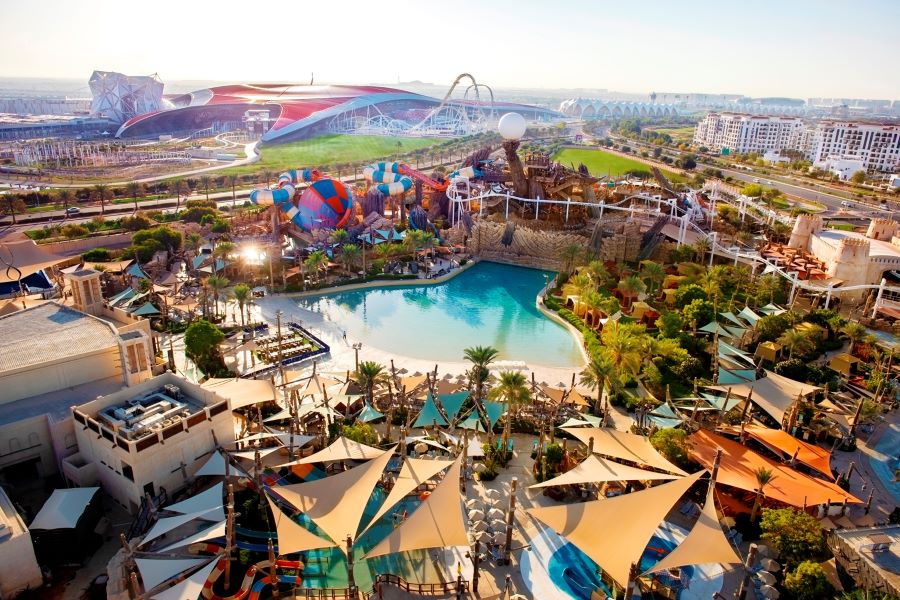 See All
Yas Waterworld: Guinness World Records™
Yas Waterworld Abu Dhabi
Fri, Nov 26, 2021 11:00 AM - Sat, Nov 27, 2021 06:00 PM
If a 'world record' always felt like a far-away dream, Yas Waterworld is about to make that dream come true!
In collaboration with GUINNESS WORLD RECORDS™, Yas Waterworld is set to host its first-ever GUINNESS WORLD RECORDS™ live record breaking event. The fun-filled two-day event will give guests an exciting chance to take part in a series of live world-record attempts.
Yas Waterworld's guests can attempt to break six individual records while having a splashing good time. Each day will consist of 3 GUINNESS WORLD RECORDS™ challenges that include the 'Fastest time to topple ten targets using a water pistol' and the 'Fastest time to collect five balls in water on a waterbed' in addition to the 'Most water moved using a sponge in one minute' and more. All participants will be given a certificate if they successfully complete a challenge, making them Officially Amazing™.
In addition to attempting to break a world record, friends and families can look forward to exciting entertainment as they embark on thrilling water adventures through the waterpark's 45 rides, slides and attractions.
Schedule
Yas Waterworld Abu Dhabi
Nov 26 - Nov 27, 2021
11:00 AM - 06:00 PM
Abu Dhabi Calendar
Stay up to date with events in Abu Dhabi