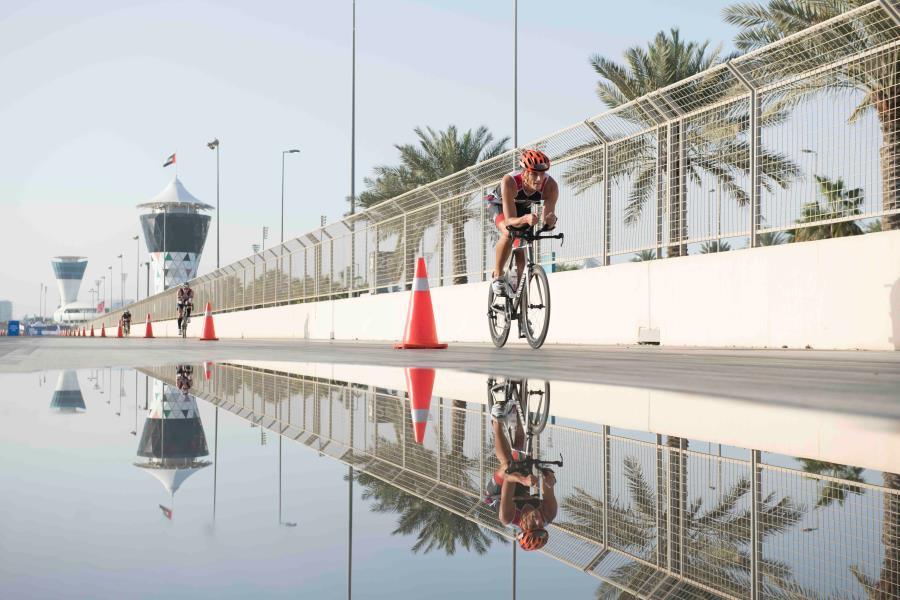 See All
World Triathlon Championship Series Abu Dhabi presented by Daman
About Yas Marina Circuit
Fri, Nov 05, 2021 06:00 AM - Sat, Nov 06, 2021 07:00 PM
110 of the world's best elite triathletes will descend on Yas Island, with an  athlete field expected to boast an impressive line-up of Olympic heroes, World Champions and triathlon idols. In addition, the World Triathlon Para Championships has been added to the event schedule which will welcome 122 elite athletes of determination. The race format will include nine sport classes of para triathlon competing in six medal events per gender, with 12 World Champions to be crowned right here in the capital!

Alongside the elite race, the 2-day triathlon event will also host a variety of races for amateur triathletes. The race categories on offer means that the event is welcoming to athletes of all abilities – from first-timers looking for a new challenge, up to seasoned pros looking for a new personal best. 

As Abu Dhabi looks forward to hosting the World Championship in 2022, the time is now to get involved in this wonderful sport. Whether you are a triathlon fan, an athlete, a volunteer or a technical official. Sign up today!
Schedule
About Yas Marina Circuit
Nov 05 - Nov 06, 2021
06:00 AM - 07:00 PM
Notes
Friday 5 November 2021 | 6.15am – 6.30pm
Saturday 6 November 2021 | 5.00am – 7.00pm
Abu Dhabi Calendar
Stay up to date with events in Abu Dhabi