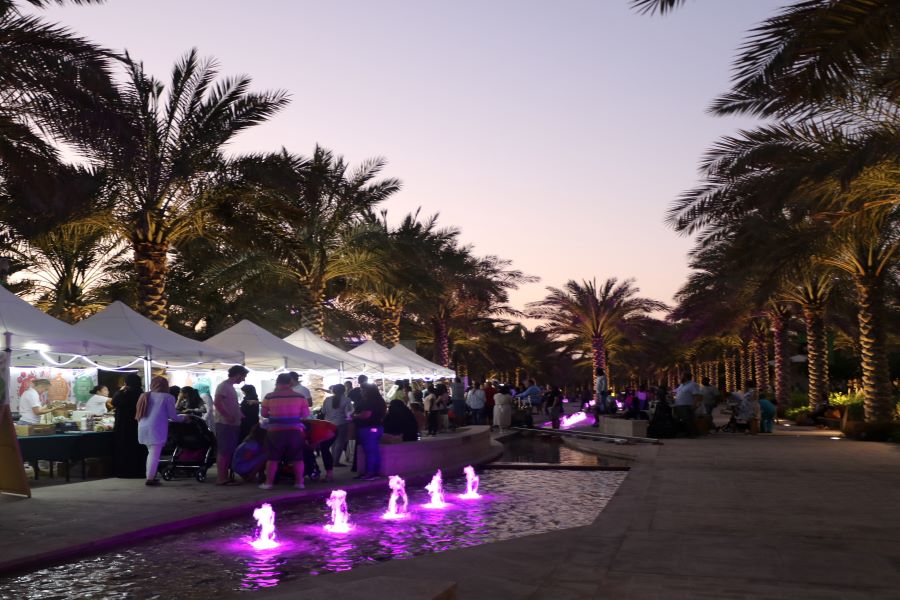 See All
Thu, Dec 02, 2021 04:00 PM - Thu, Mar 31, 2022 11:00 PM
Umm Al Emarat Park is launching the first edition of its alfresco market, 'The Park Market'.
The Park Market brings the community together to experience a fun family day out filled with local food and entertainment. Through its partnership with Silal, the Park Market will offer locally grown organic fruits and vegetables to further create value for local produce, uplift local farmers, and promote sustainable shopping.
Visitors can also look forward to experiencing a variety of food dining options and enjoy homemade retail items from unique hand-crafted items for the home, boutique fashion for adults and children, and bespoke jewelry.
Healthy panel discussions, art exhibitions, family-friendly entertainment, fitness and wellness classes, as well as artists, designers, and local talents that will showcase their artistry are all on the Park Market calendar to make sure there's lots of fun for everyone! 
*Event is free. Park Entry Fee still applies 
Schedule
Umm Al Emarat Park
Dec 02, 2021 - Mar 31, 2022
04:00 PM - 11:00 PM
Notes
*Saturdays and Sundays only
Abu Dhabi Calendar
Stay up to date with events in Abu Dhabi