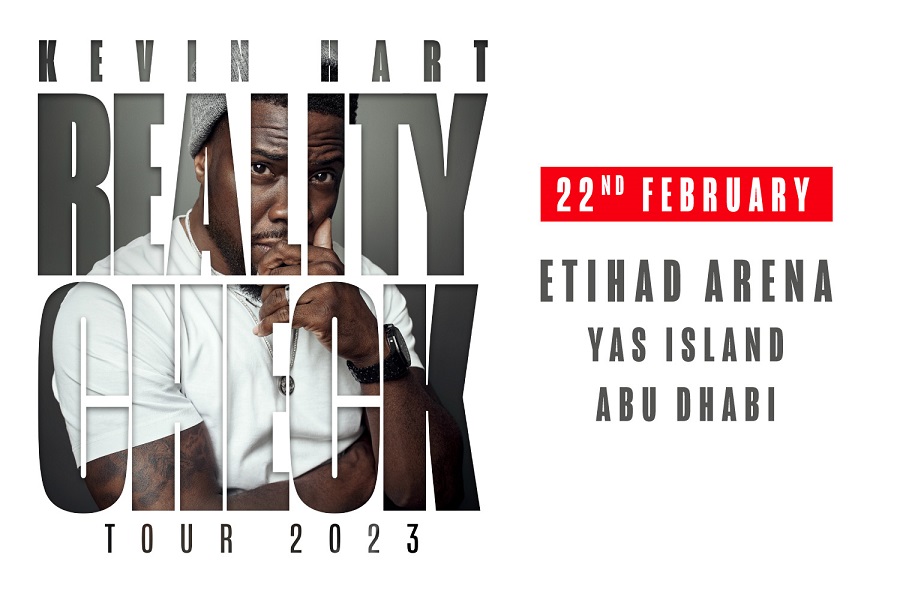 See All
Wed, Feb 22, 2023 08:00 PM - Wed, Feb 22, 2023 11:00 PM
Emmy and Grammy nominated Comedian Kevin Hart will be bringing his 'Reality Check' worldwide tour for a UAE-exclusive show at Etihad Arena on Wednesday, 22nd February!
Known for his gold standard stand-up material, Kevin has shattered box office records everywhere. One of the top three Comedians of all time, Kevin is also a hugely popular actor with eleven films reaching the box office number one and grossing more than $4.23 billion.
Hart has also earned Emmy nominations for 'Die Hart', for Outstanding Actor in a Short Form Comedy or Drama Series'. Kevin is also a New York Times Best Selling author twice over and his first Audible original, 'The Decision', was nominated for an Audie award for 'Best Original Audiobook in 2021'.
Schedule
Etihad Arena - Yas Island
Feb 22 - Feb 22, 2023
08:00 PM - 11:00 PM
Notes
*Doors open at 6:00 PM
Stay up to date with events in Abu Dhabi