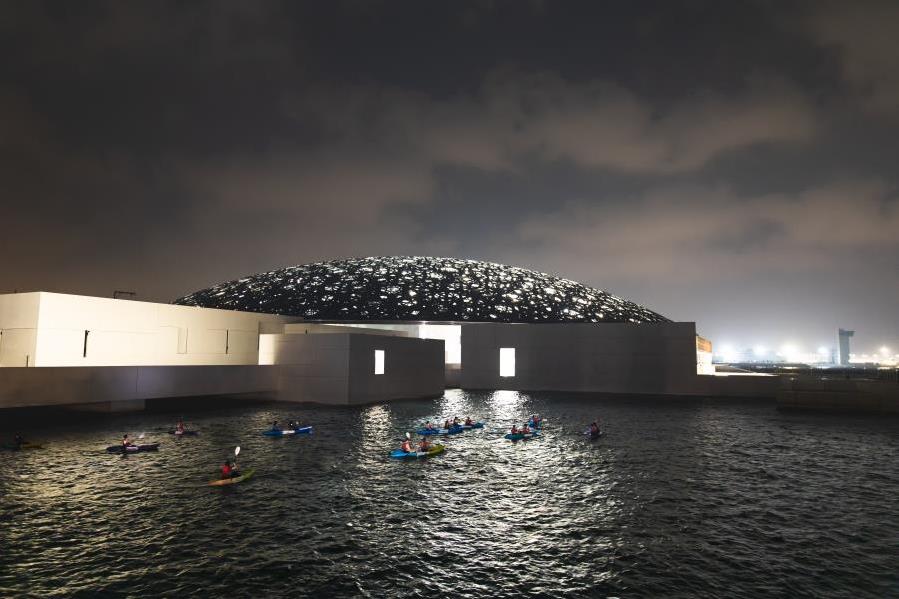 See All
Kayaking Under a Full Moon at Louvre Abu Dhabi
Louvre Abu Dhabi
Tue, Jun 14, 2022 08:00 PM - Fri, Dec 09, 2022 09:30 PM
Enjoy kayaking under the stars, with a special full moon tour around the museum.
Enjoy the museum from the stillness of the Arabian Sea. Take a tour on a kayak and learn all about Louvre Abu Dhabi's architecture from a unique perspective.
*No prior experience is necessary. Tours last 60 minutes. Guests will be accompanied by professional instructors and given a safety and paddle briefing prior to the tour.
Schedule
Louvre Abu Dhabi
Jun 14 - Jun 15, 2022
08:00 PM - 09:30 PM
Louvre Abu Dhabi
Jul 13 - Jul 14, 2022
08:00 PM - 09:30 PM
Louvre Abu Dhabi
Aug 12 - Aug 13, 2022
08:00 PM - 09:30 PM
Louvre Abu Dhabi
Sep 10 - Sep 11, 2022
08:00 PM - 09:30 PM
Louvre Abu Dhabi
Oct 10 - Oct 11, 2022
08:00 PM - 09:30 PM
Louvre Abu Dhabi
Nov 08 - Nov 09, 2022
08:00 PM - 09:30 PM
Louvre Abu Dhabi
Dec 08 - Dec 09, 2022
08:00 PM - 09:30 PM
Stay up to date with events in Abu Dhabi