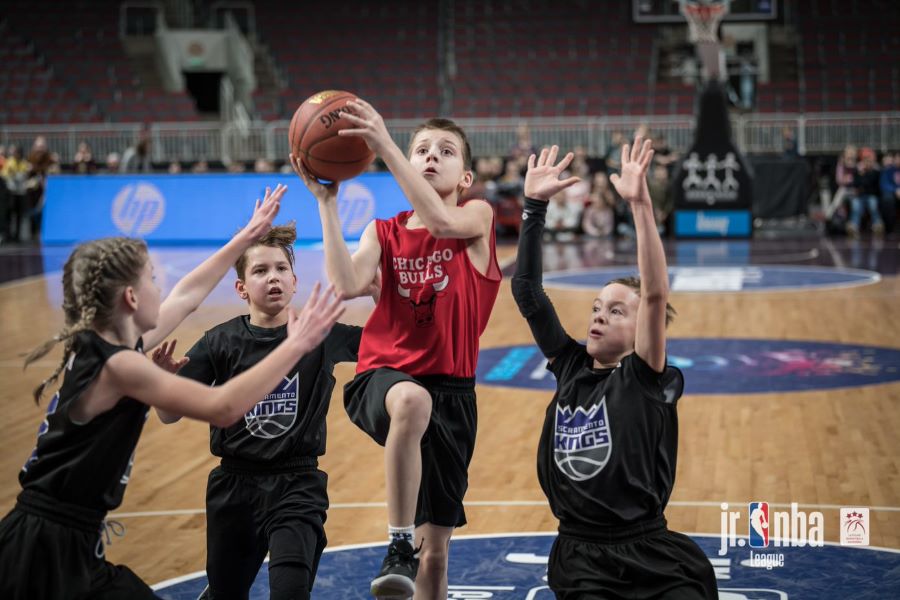 See All
Sat, Mar 05, 2022 03:00 PM - Sat, May 28, 2022 07:00 PM
The National Basketball Association (NBA) and the Department of Culture and Tourism, Abu Dhabi (DCT Abu Dhabi) announced the launch of the first Jr. NBA Abu Dhabi League, a youth basketball league for 450 boys and girls ages 11 to 14 total of 30 teams from schools across Abu Dhabi.
The inaugural league tipped off with a draft event that will have each school assigned an NBA team and receive corresponding NBA team-branded jerseys for games.
The Jr. NBA Abu Dhabi League will feature boys and girls divisions comprised of 20 teams and 10 teams, respectively, and will expand to include additional schools and leagues in future years. The league is part of a groundbreaking multiyear partnership between the NBA and DCT Abu Dhabi that will see Abu Dhabi host the first-ever preseason NBA games in the Arabian Gulf.
The Jr. NBA is the league's global youth basketball programme for boys and girls, teaching the fundamental skills of the game, teamwork, respect, determination and community at the grassroots level in an effort to help grow and improve the youth basketball experience for players, coaches and parents.
*The league is not open to public
Schedule
American Community School of Abu Dhabi
Mar 05 - May 28, 2022
03:00 PM - 07:00 PM
Stay up to date with events in Abu Dhabi