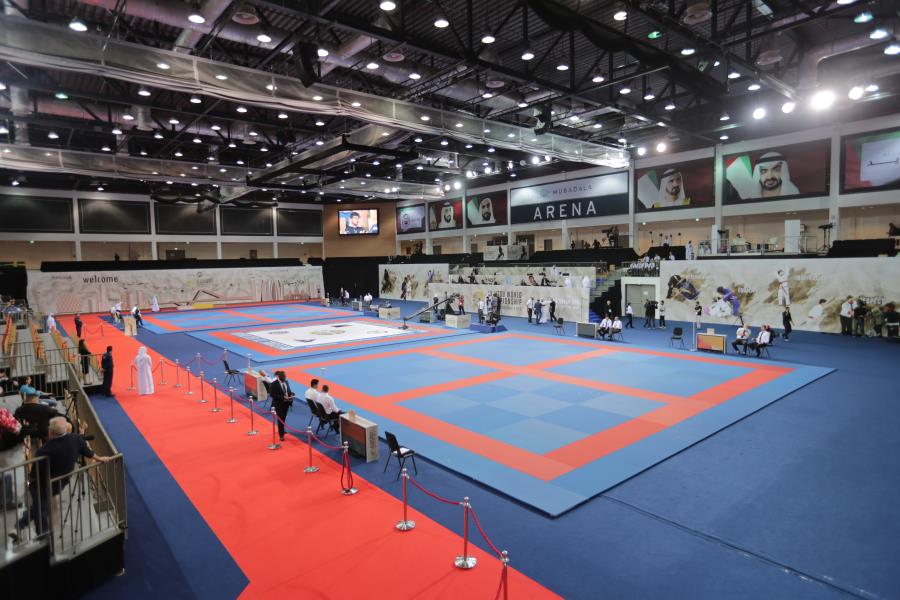 See All
Wed, Nov 03, 2021 12:00 AM - Thu, Nov 11, 2021 12:00 AM
The UAEJJF has announced that Abu Dhabi will be hosting the Ju Jitsu World Championship from the 3rd till the 11th of November at the Jiu-Jitsu Arena in Zayed Sports City. 
This tournament is of great importance as it consolidates the position of the UAE and the capital Abu Dhabi in hosting the largest sport events considering this exceptional stage, and its remarkable success in transforming challenges into opportunities for excellence. 
Hosting the largest Jiu-Jitsu championship in the UAE confirms the great flexibility and capability of the Capital Abu Dhabi to organize the most prominent and international events, and the trust in it from the Ju-Jitsu International Federation as well as other global organizations in the Capital of Jiu-Jitsu. 
This championship is an opportunity to discover talents and refine heroes, but also attract the most extraordinary stars of the game. The goal of every player in the UAE national team is to honor the UAE and achieve the largest number of medals, which will be the case. 
This tournament is of great value to the participant players as it contributes to their readiness to high levels of challenge that contribute to their growth and increase their chances of brilliance in international tournaments worldwide. 
Schedule
Mubadala Arena, Zayed Sports City
Nov 03 - Nov 11, 2021
12:00 AM - 12:00 AM
Mubadala Arena, Zayed Sports City
Nov 03 - Nov 11, 2021
12:00 AM - 12:00 AM
Abu Dhabi Calendar
Stay up to date with events in Abu Dhabi