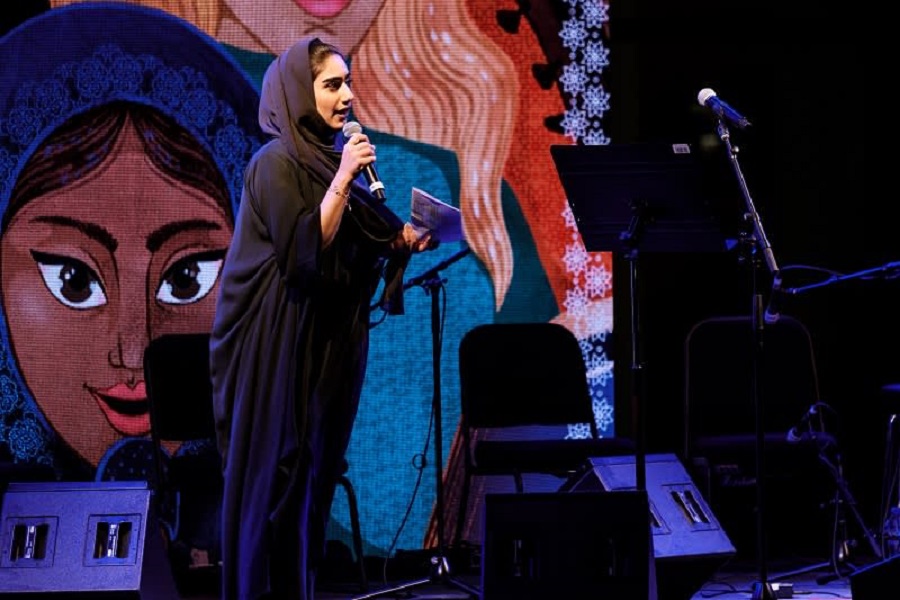 See All
Wed, Nov 24, 2021 07:00 PM - Wed, Nov 24, 2021 09:00 PM
Hekayah | The Story brings together poets, singers, and musicians.
What does home mean to you? Your country, your city, your family, your living room? Celebrate UAE National Day with a line-up of poets, spoken word artists, musicians, and storytellers from diverse backgrounds and cultures coming together virtually for the 7th annual Hekayah | The Story, in a special 50th Anniversary Jubilee online edition.
A one-of-a-kind event that showcases the beautiful diversity of the UAE; A diverse group of artists explore their heritages and cultural performances. The lineup of performers will be selected through a collaborative curatorial process, by key players in the cultural, poetry, arts, and writing communities across the UAE, including: Maryam Khalifa Alshehhi, Marcel Kurpershoek, Hanan Al Sayed Worrell, Noor Al Suwaidi, Dorian Paul Rodgers, and Bill Bragin.
Schedule
Virtual Event
Nov 24 - Nov 24, 2021
07:00 PM - 09:00 PM
Abu Dhabi Calendar
Stay up to date with events in Abu Dhabi