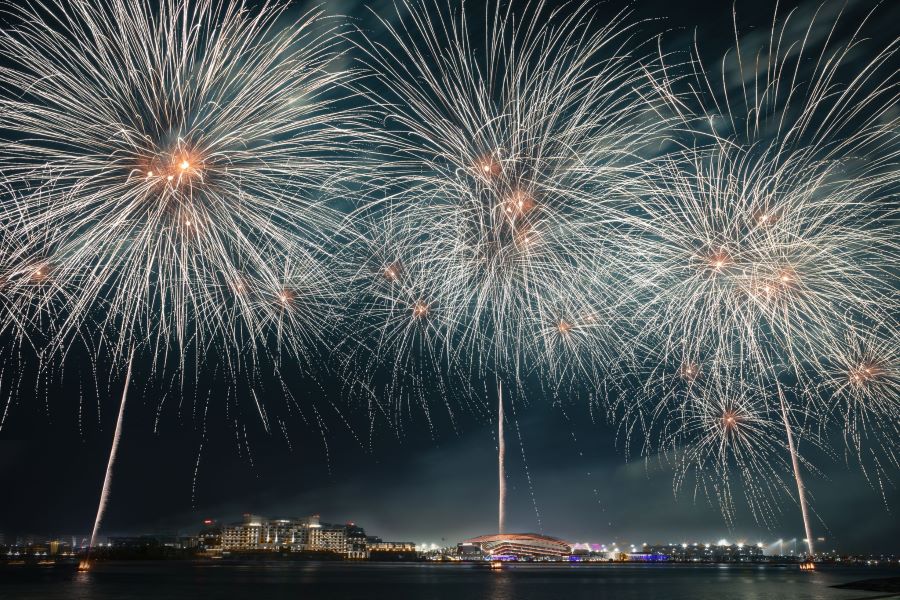 See All
Sat, Jul 09, 2022 09:00 PM - Mon, Jul 11, 2022 09:05 PM
Ready for Eid fireworks in Abu Dhabi? Yas Island has announced a spectacular line-up of fireworks.
You can ring in the Eid festivities with the night sky dressed in glittery fireworks for three days on the Eid weekend. With so much on offer, there's entertainment for everyone in the family.
The Waterfront is a vibrant leisure and entertainment district, including Hilton Abu Dhabi Yas Island, cafés, bars and restaurants, a beach club and the award-winning Etihad Arena.
Schedule
Yas Bay
Jul 09 - Jul 11, 2022
09:00 PM - 09:05 PM
Stay up to date with events in Abu Dhabi