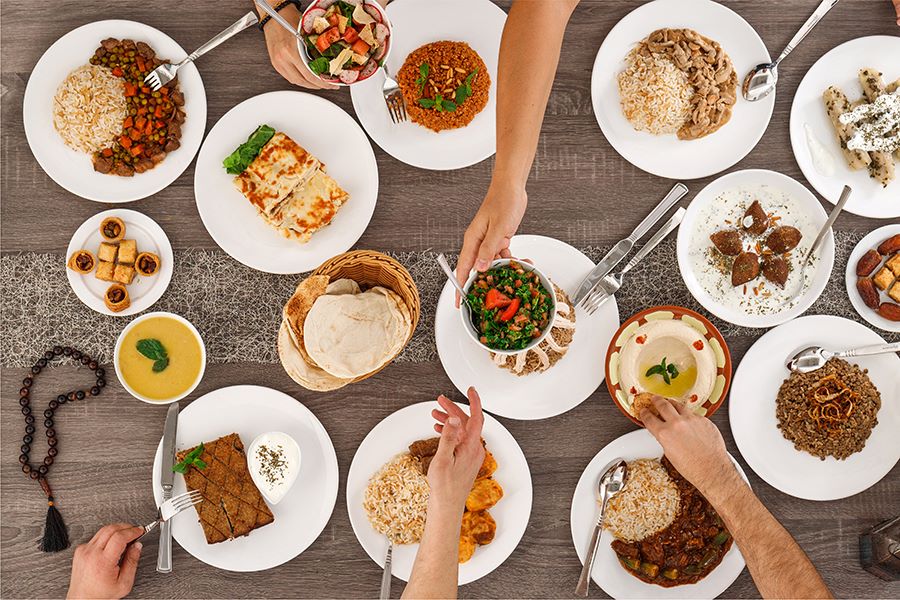 See All
Sat, Jul 09, 2022 12:30 PM - Sat, Jul 09, 2022 06:00 PM
Eid Al-Adha at Celebrity Restaurant  
Visit the tastefully decorated Celebrity restaurant inside the luxury Royal M hotel to dine on wholesome North African Cuisine flavors By Chef Teyssir for a great price.
This brunch will have options for everyone such as refreshing soft drinks and a selection of juices. The Mechwai party will include live entertainment with a Pianist and a Singer.
Price: 
- AED 200: One Kg Choice from the display Mix Fresh Meat (inclusive of unlimited soft beverages)
- AED 100: Children aged 6 to 12
Eid Al-Adha at Mezze Restaurant
If a Brunch and a Swimming Session are what you are after for Eid Al Adha then a visit to Royal M Hotels is the way to go.
Spend you Eid during the long weekend at the hotel's Mezze and enjoy an array of international delicacies including Middle Eastern, European and Asian cuisines brunch and a includes pool access.
Price: 
- AED 299: Soft beverages package
- AED 449: Selected House Beverages package 
The package includes discounted pool access of AED 80 for adults and 60 AED for children
Schedule
Royal M Hotel & Resort Abu Dhabi
Jul 09 - Jul 09, 2022
12:30 PM - 06:00 PM
Stay up to date with events in Abu Dhabi