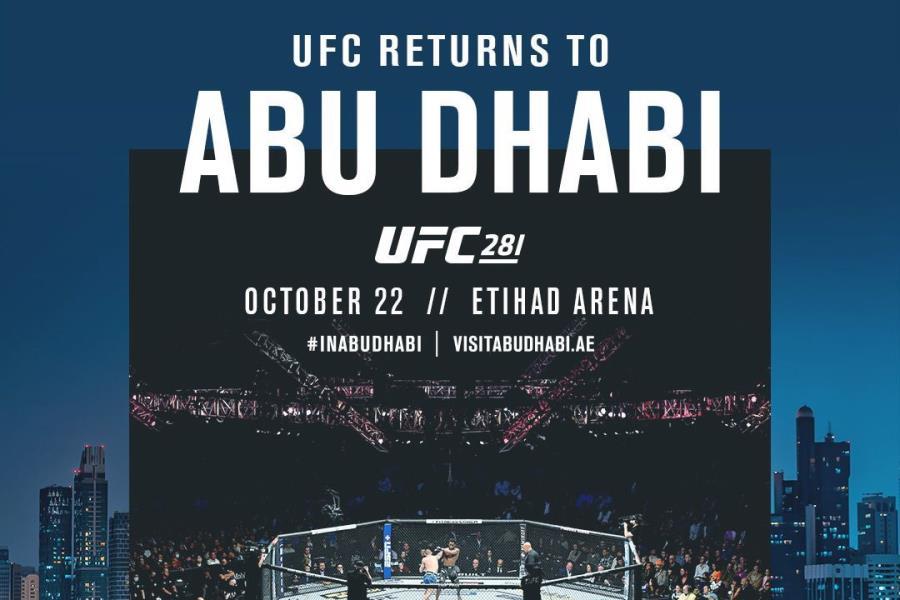 See All
Mon, Oct 17, 2022 05:00 PM - Sun, Oct 23, 2022 11:00 PM
UFC®, the world's premier mixed martial arts organisation, and the Department of Culture and Tourism - Abu Dhabi (DCT Abu Dhabi) have announced the return of Abu Dhabi Showdown Week, the fourth event of a five year partnership, which will be headlined by UFC® 280: Oliveira vs Makhachev at Etihad Arena.
UFC 280 will be a blockbuster event, including a crowd pleasing title bout. While Abu Dhabi has been the home of international UFC events over the pandemic, UFC 280 will mark the first time events and activations return in full physical form in the emirate since UFC 242: KHABIB vs POIRIER in September 2019.
The Abu Dhabi Showdown Week will host events such as concerts, workshops, pool parties and city-wide activations featuring some of the biggest UFC stars. 
Superfans have the chance to enjoy a true championship experience at UFC 280 in Abu Dhabi. A limited number of unbeatable VIP packages are now on sale for the holy anticipated event. The VIP tickets offer tiered levels of access, starting at 'Seamless' and going through the ranks from Challenger to Contender, Champion and finally Elite, which provides 'unrivalled access and amenities'. 
For more information about the VIP packages, click here
Schedule
Etihad Arena - Yas Island
Oct 17 - Oct 23, 2022
05:00 PM - 11:00 PM
Stay up to date with events in Abu Dhabi