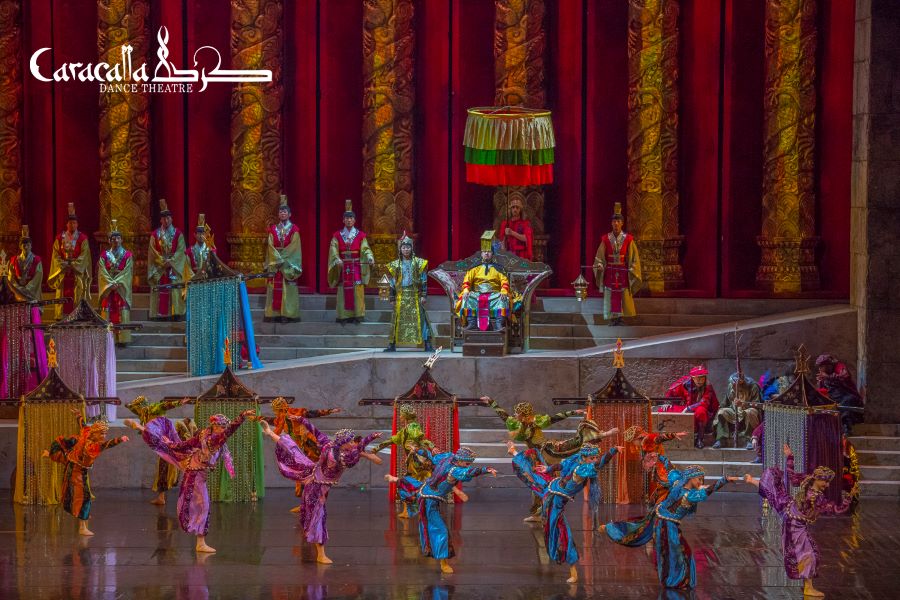 See All
A Journey From Abu Dhabi Along The Silk Road by Caracalla Dance Theatre
Cultural Foundation
Fri, Dec 03, 2021 08:00 PM - Sun, Dec 05, 2021 10:00 PM
In celebration of the UAE's 50th Jubilee, 'The Caracalla Dance Theatre' returns to the Cultural Foundation with its latest spectacular dance musical drama, 'A Journey from Abu Dhabi along the Silk Road'.
Through the sands of time, the extraordinary legends of the Silk Road inspired artists across the centuries. The Silk Road was the communication highway of the ancient world and brought together myriad people of diverse cultures, paving the way for a new era of tolerance and human development, a new dialogue of civilisation..
This production features a star cast of renowned singers and actors, reputed guest dance companies from China, India and a local Emirati heritage company. With an outstanding set design complemented by a dynamic virtual scenography, lavish costumes bursting in colours and embroideries and an original music score.
Schedule
Cultural Foundation
Dec 03 - Dec 05, 2021
08:00 PM - 10:00 PM
Abu Dhabi Calendar
Stay up to date with events in Abu Dhabi