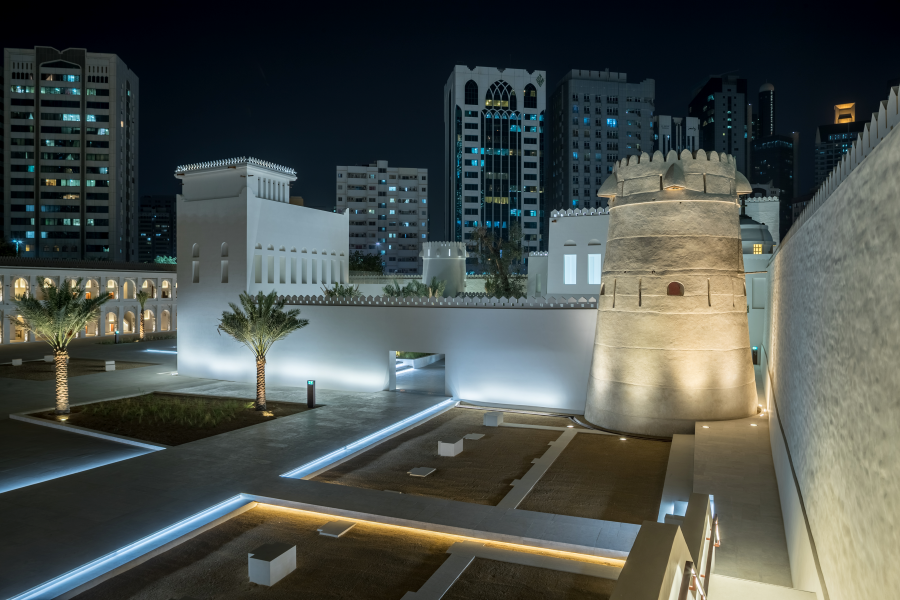 See All
Thu, Nov 25, 2021 04:00 PM - Sat, Feb 26, 2022 11:00 PM
This exhibition focuses on the everyday lives of people at the palace.
Through oral history accounts, historical documents, and photographs, 'A Day in the Palace' takes the visitor through a typical day in the 1950s and 1960s, following the activities of fictional characters, inspired by historic figures such as residents, guards, and foreign dignitaries. 
Over the centuries, Qasr al Hosn has been home to the ruling family, the seat of the government, a consultative council and a national archive. It now stands as the nation's living memorial and the narrator of Abu Dhabi's history.
*This event is included within the ticket of Al Hosn Festival
Schedule
Qasr Al Hosn
Nov 25, 2021 - Feb 26, 2022
04:00 PM - 11:00 PM
Qasr Al Hosn
Nov 25, 2021 - Feb 26, 2022
04:00 PM - 11:00 PM
Abu Dhabi Calendar
Stay up to date with events in Abu Dhabi