Saadiyat Island's art, cultural activity and community events centre, Manarat Al Saadiyat brings Saadiyat's vision to life, encouraging visitors to come together and share, experiment, create their own art, discover exhibitions, exchange ideas, enjoy sumptuous food, or listen to talks.
Meaning 'a place of enlightenment' in Arabic, Manarat Al Saadiyat is home to the annual Abu Dhabi Art fair, as well as an outdoor events terrace, café and brasserie, three galleries for temporary exhibits, a photography studio, an art studio, 250-seat auditorium and gift shop.
Opened in 2009 as the first art and culture centre in the Saadiyat Cultural District, today it hosts an ongoing series of activities for the local and visiting community, including workshops for children and adults covering topics such as printmaking, self-portraits, figure drawing and robotics.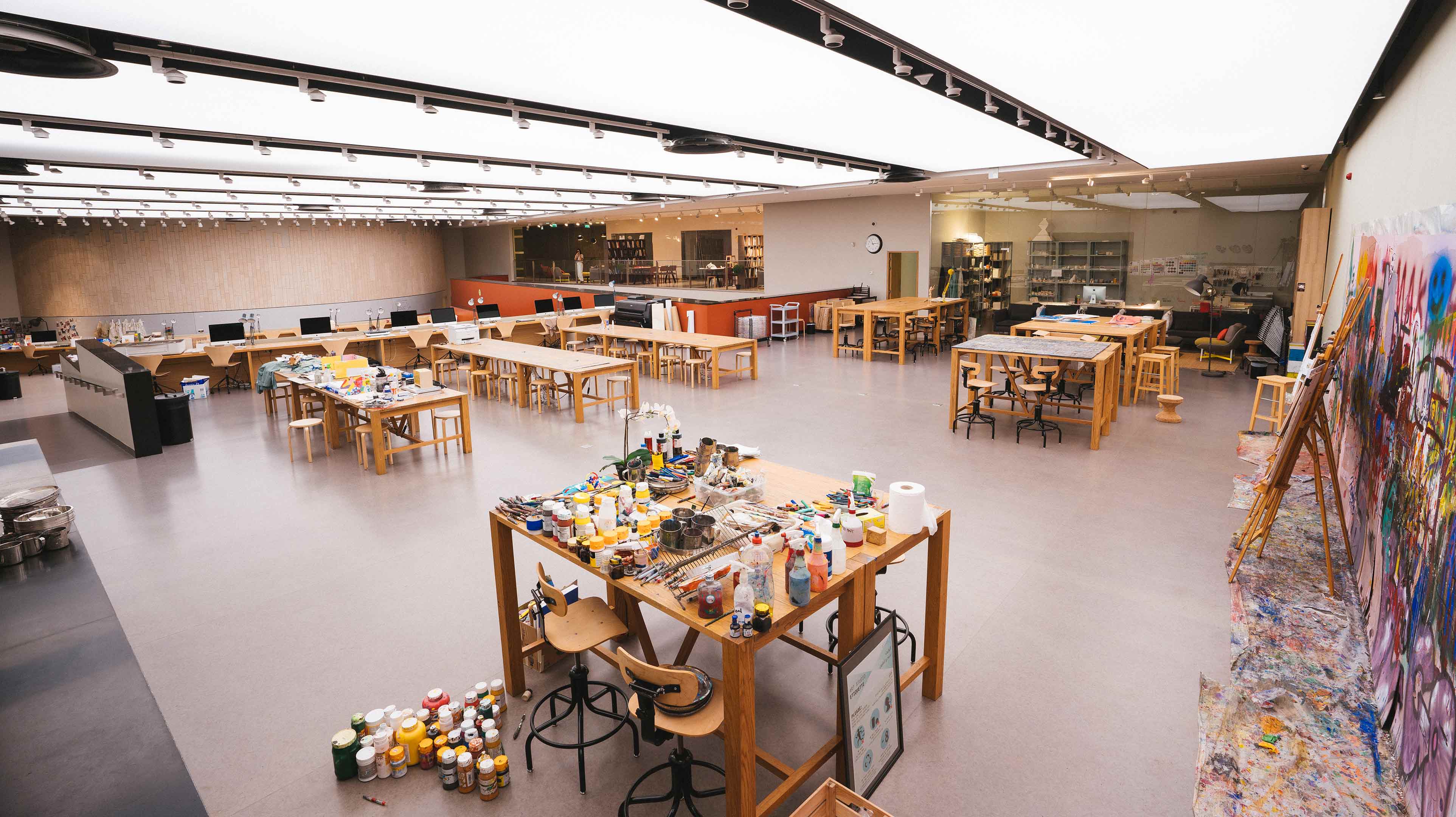 It also serves as a venue for comedy nights, theatre workshops, sky-gazing, yoga classes, conferences, exhibitions, productions, talks and film screenings throughout the year. Being located at the hub of the Saadiyat Cultural District, it also acts as a visitor centre and gateway to the district's famous museums.
Next door, a striking dune-shaped structure, designed by London's acclaimed Foster + Partners, is home to the prestigious Berklee Abu Dhabi school, the first Middle Eastern outpost of Berklee College of Music, the pre-eminent institute of contemporary music and the performing arts.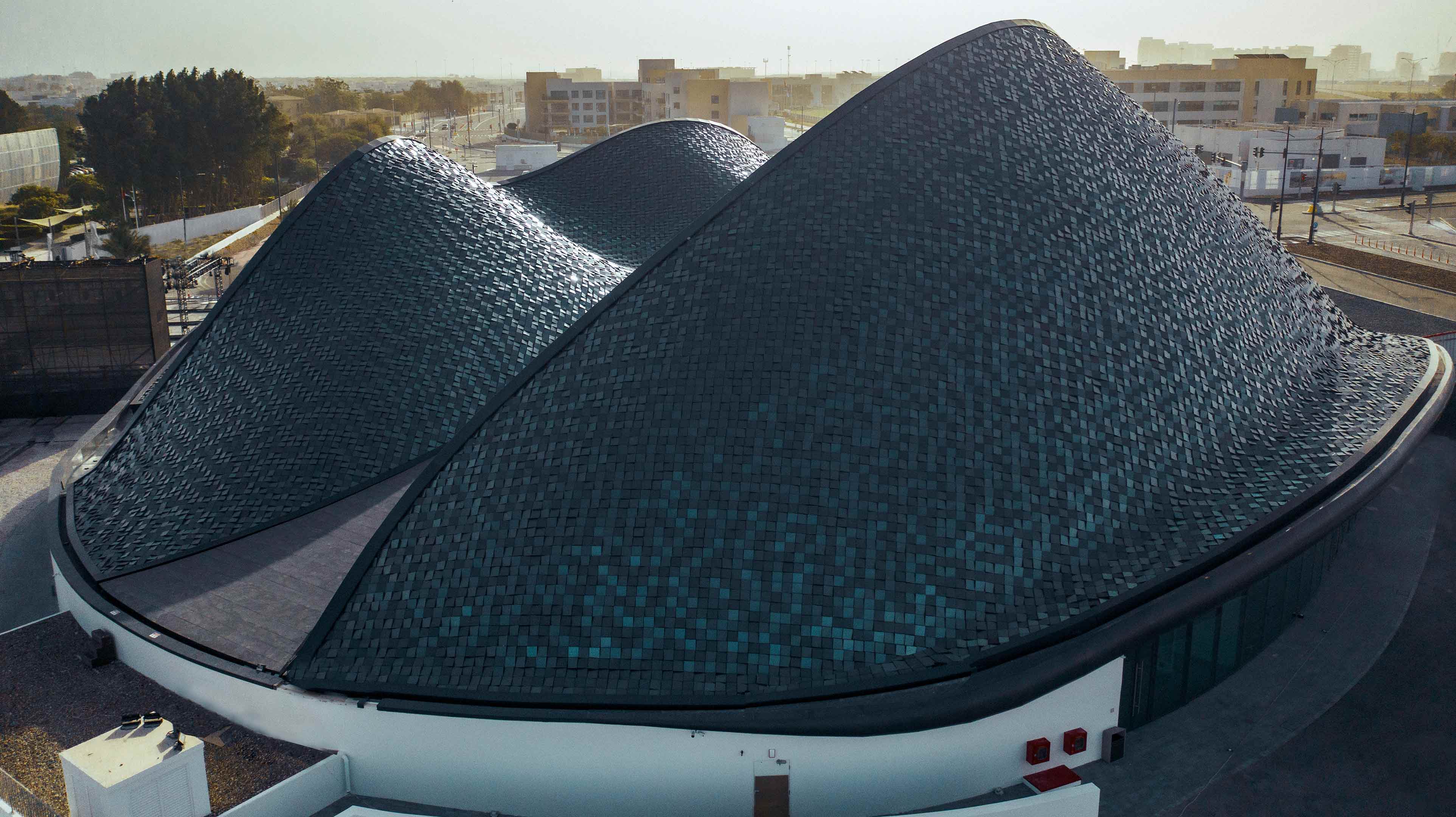 Berklee Abu Dhabi offers world-class educational experiences through workshops, masterclasses, courses, ensembles, and labs, all led by world-renowned artists and instructors. The renovated 42,000-square-foot arts education centre has a performance space, a recording studio, rehearsal studios, practise rooms, ensemble rooms and a multimedia tech lab, hosting live performances by students, alumni, and global artists. Moved piece by piece from Shanghai, China, this structure served as the UAE Pavilion at the World Expo 2010, welcoming almost two million visitors.
Contact person
Manarat Al Saadiyat is a 15,400 square metre arts and culture centre on Saadiyat Island. The venue includes four gallery spaces, an auditorium, meeting rooms, extensive landscaped outdoor spaces, a large atrium and a restaurant and coffee bar. Manarat Al Saadiyat's main galleries constitute of permanent spaces for a series of exhibitions and educational programmes organised by Abu Dhabi Tourism & Culture Authority. This is part of an ongoing cultural programme dedicated to developing awareness and understanding of art and culture prior to the launch of the museums of Saadiyat Cultural District. The venue is open daily to the public from 10am - 8pm and entrance is complimentary. Selected spaces are available for private hire, all enquiries are reviewed individually. Alongside Manarat Al Saadiyat, the UAE Pavilion is a structure designed by Foster + Partners originally for the Expo 2010 Shanghai, inspired by the dunes of Arabia. It has been re-constructed on Saadiyat and now provides a blank canvas for unique events.
Highlights
| Meeting Room Name | Area | Banquet | Block | Classroom | Reception | U Shape | Theatre |
| --- | --- | --- | --- | --- | --- | --- | --- |
| Gallery 3 | 1600 m2 | 1000 | 300 | 800 | 1000 | 250 | 1000 |
| Events Garden | 1800 m2 | 1000 | | | 1000 | | |
| Conference Room | 40 m2 | | 14 | 9 | | 12 | 25 |
| UAE Pavilion | 2600 m2 | 1500 | | | 2000 | | 1500 |