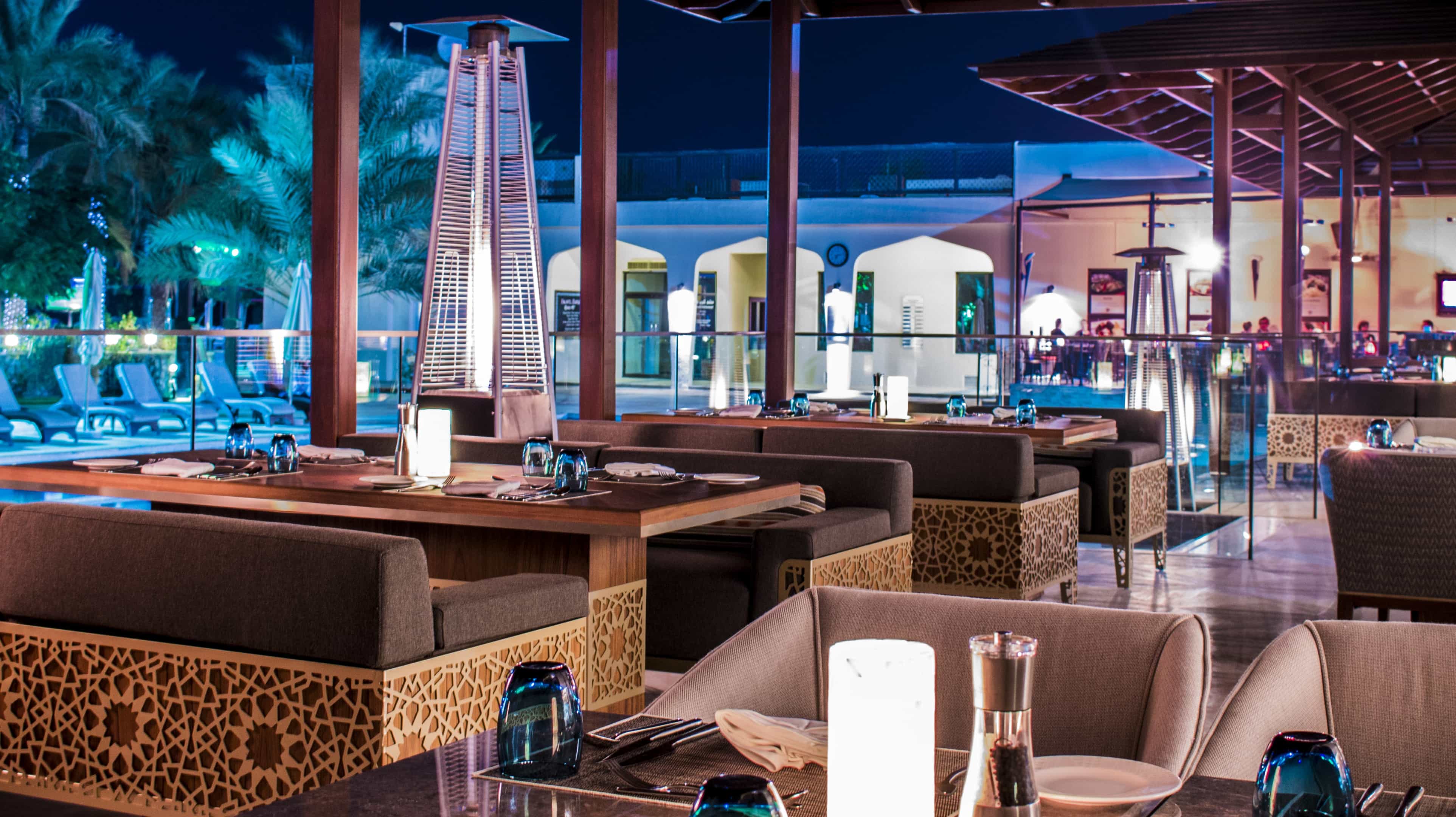 See All
Flavours at Sheraton Abu Dhabi Hotel & Resort is an international buffet restaurant designed in a market style, encouraging guests to stroll around and sample a variety of dishes cooked up by the team of master chefs.
Indulge in the aromas of sizzling meats, chops and seafood on the grill. Sample some of the delicious and authentic Chinese recipes or order sushi. A variety of theme nights, including Friday Brunch, feature colourful dishes, sumptuous aromas, spices and a whole new world of indulgence accompanied by live music.
If you are passionate about Asian food, every Monday Flavours hosts the re-invented Asian buffet offering a wide spread of specialities, ranging from Japan to China via Vietnam and more. Tuesday is Indian Night where you can experience the irresistible sensations of authentic Indian. The popular Seafood Night each Wednesday offers a wide spread of fish and seafood dishes.
Enjoy the best of Arabic cuisine at the all new Late Arabic Friday Lunch – the Arabic answer to the popular Friday Brunches in town, providing you with the opportunity to enjoy a vast array of international and Oriental food in a relaxed and family friendly environment.