Launched in 2009 to host the Formula 1™ Etihad Airways Abu Dhabi Grand Prix, Yas Marina Circuit is still one of the UAE's most epic motorsports, sporting and business venues. Created to elevate Abu Dhabi's status as a world-class sporting destination, this impressive mega-budget circuit draws travellers from around the world.
Winding its way around the beautiful Yas Marina, this ultramodern race track not only offers a bespoke and captivating racing spectacle, but also extensive year-round professional and grassroots motorsports, as well as other sporting events and experiences. Think kart racing at Yas Kartzone, drag racing at Yas Drag Night, walking, running and cycling as part of the TrainYAS and GoYAS by Daman ActiveLife programmes, racing training at Yas Racing School, or corporate events in fully equipped Yas Central meeting rooms.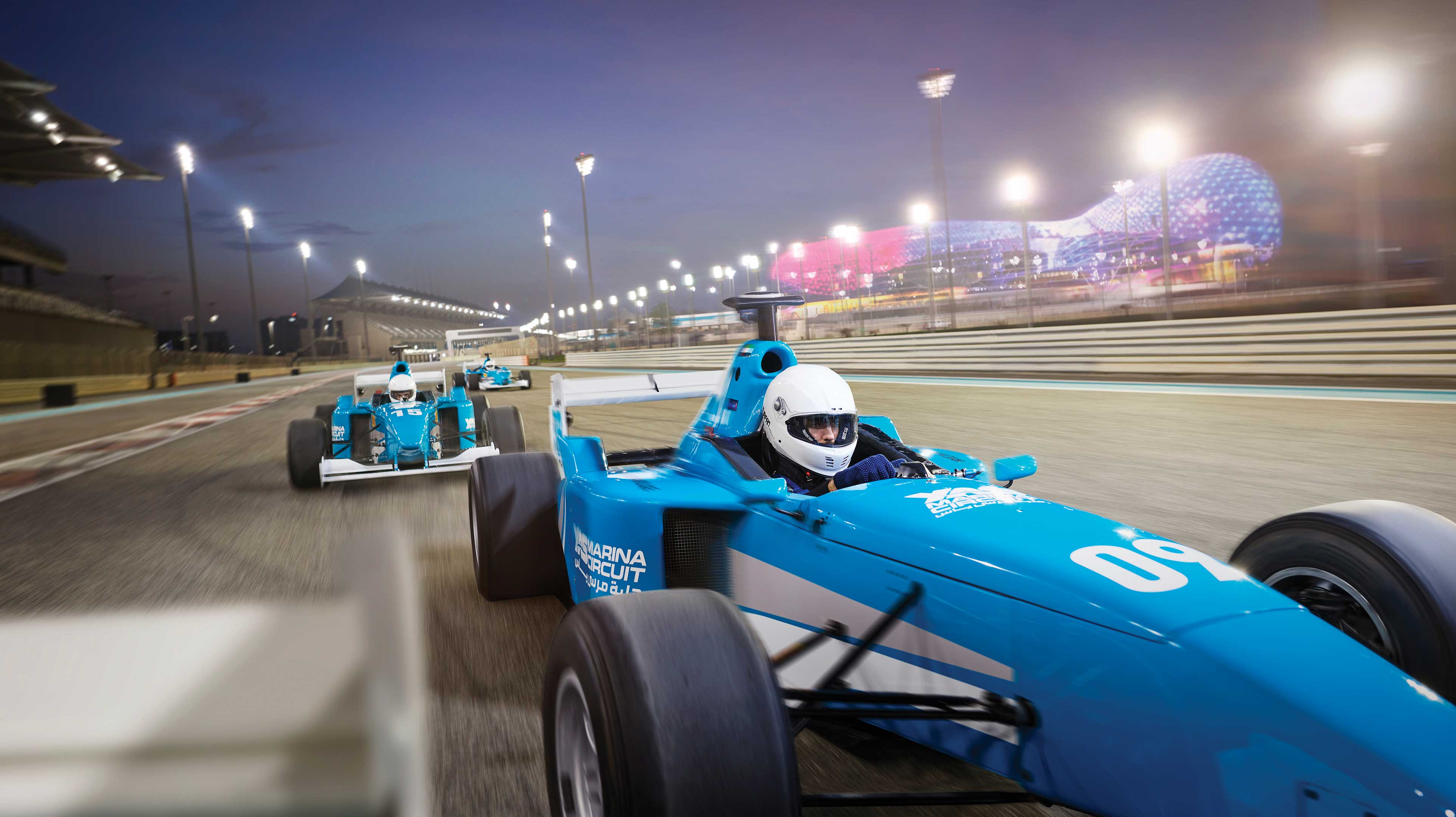 This popular sporting and entertainment venue is considered one of the best grand circuits hosting events on the F1™ calendar, with five main stands for spectators along the track. Abu Dhabi Hill, opposite the North Grandstand, also offers fans open grass banks on which to sit and watch the action.
On top of an extensive year-round programme of professional and grassroots motorsports and sporting events and experiences, the circuit has emerged as a thriving hub for entertainment and community events in the UAE. As the region's most technologically advanced facility, the circuit is a leading MICE venue, regularly hosting a diverse range of corporate meetings, conferences and events.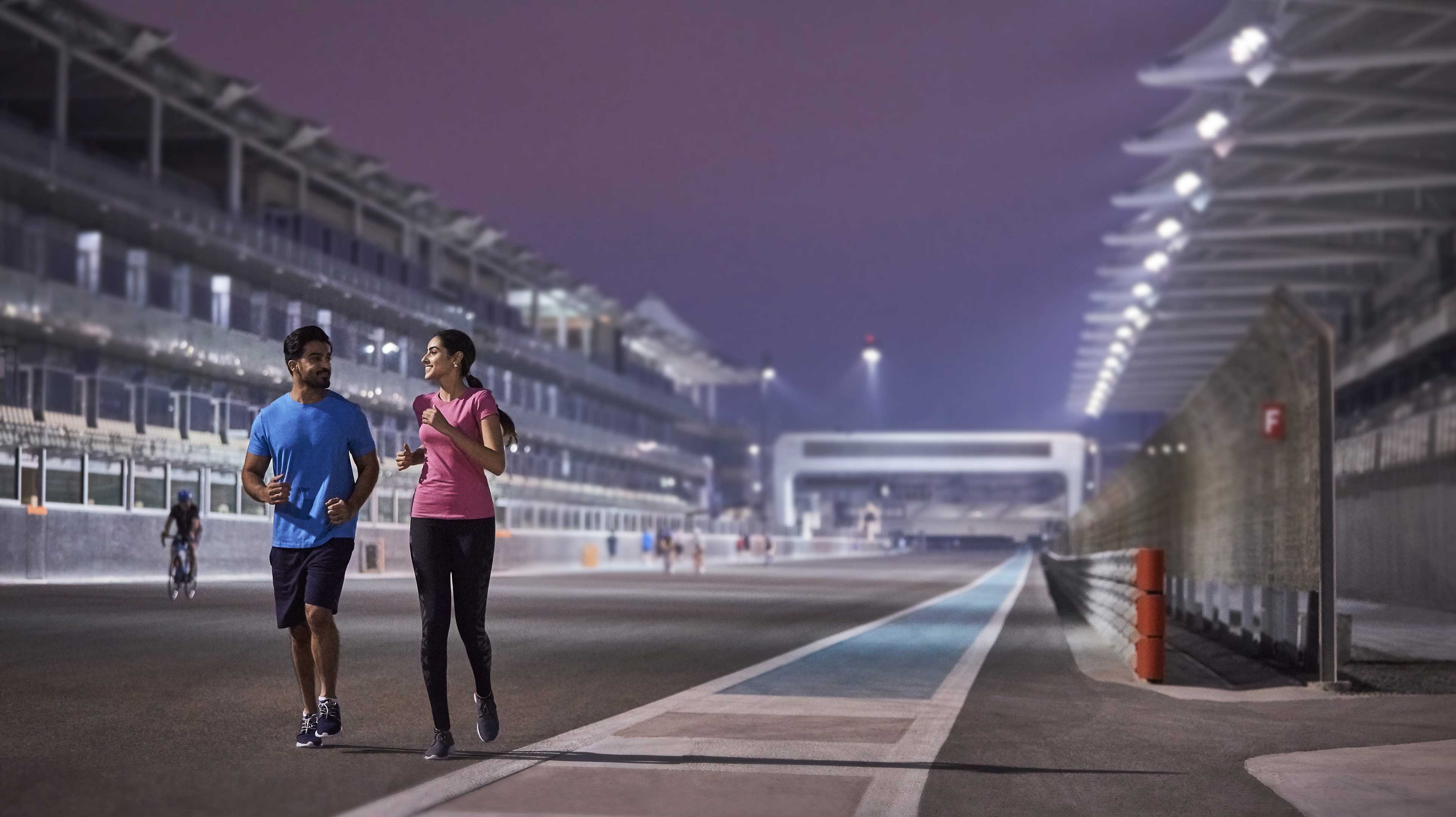 So, whether you want to experience the thrill of go-karting with your family, test the limits at over 200km/hour in an Aston Martin GT4, earn your racing licence, get fit with friends, take part in one of many sporting events, or do business with track-side views, Yas Marina Circuit is the Meeting Place of Champions.
Contact person
This unique F1 circuit, on our Yas Island entertainment destination, is open for business and can accommodate any size of event from large-scale banquets, conferences and exhibitions all the way through to small private parties with flexible venues that are supported by a turnkey event delivery team. All the facilities needed to a host a Grand Prix – one of the world's biggest sporting events – can be quickly transformed into a world-class venue for business and entertainment. With beautiful, landscaped grounds, unrivalled facilities and over 2,000 hotel rooms on its door step, Yas Marina Circuit has everything you'd expect in a leading meetings venue.
| Meeting Room Name | Area | Banquet | Block | Classroom | Reception | U Shape | Theatre |
| --- | --- | --- | --- | --- | --- | --- | --- |
| Yas Paddock Suites 7-12 | 535 m2 | 260 | | 216 | | | 406 |
| Yas Paddock Pits | 895 m2 | 260 | | 234 | | | 572 |
| Yas Marina Suites East | 755 m2 | 380 | | 190 | | | 420 |
| Yas Marina Suites West | 847 m2 | 420 | | 215 | | | 480 |
| Yas Racing School - Small Conference Room | 32 m2 | | | 12 | | | |
| Yas Racing School - Large Conference Room | 65 m2 | | | 24 | | | |
| Team Villa - Small | 224 m2 | | | 60 | | | |
| Team Villa - Large | 289 m2 | | | 70 | | | |
| Press Conference Room | 125 m2 | 80 | | 54 | | | 82 |
| Media Centre | 1177 m2 | 550 | | 594 | | | 730 |
| Yas Paddock Suites 1-6 | 721 m2 | 320 | | 294 | | | 430 |