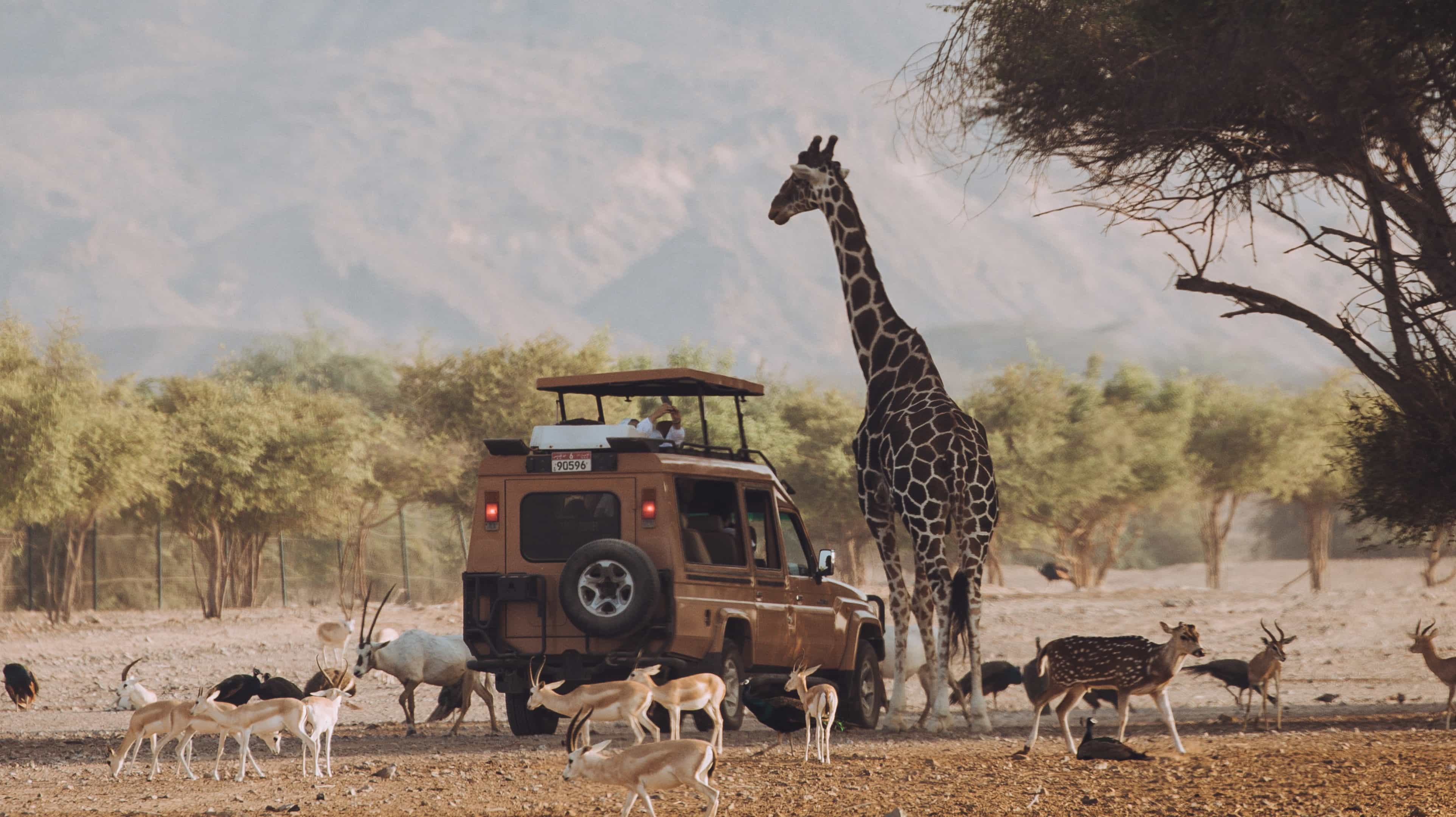 See All
Wild days and Arabian nights
Embark on an exhilarating adventure with a two-day visit to Sir Bani Yas Island, a nature-based destination home to stunning wildlife, a range of family-friendly adventure activities, five-star boutique hotels, luxury villas, purpose-built stables and historical sites.
Sir Bani Yas Island's Arabian Wildlife Park, one of the region's largest, is home to more than 17,000 free-roaming animals, including Arabian oryx, gazelles, giraffes, hyenas and cheetahs. Guests can enjoy 4x4 nature and wildlife safaris in specially made vehicles accompanied by expert guides, with the island's state-of-the-art stables offering a variety of equestrian activities. This ancient island is also home to the UAE's only discovered Christian monastery, which can be visited during a Desert Islands Resort and Spa Culture Tour. Thought to have been built around 600AD and abandoned in 750AD, the monastery was rediscovered during excavations in 1992.
On your third evening the Wild Days and Arabian Nights tour, head into the desert to the Arabian Nights Village. Hidden among towering dunes, this welcoming sanctuary showcases the soul of old Arabia. Created for travellers to experience the timeless beauty of the desert and authentic aspects of traditional Emirati life, there are plenty of desert activities for guests of all ages.