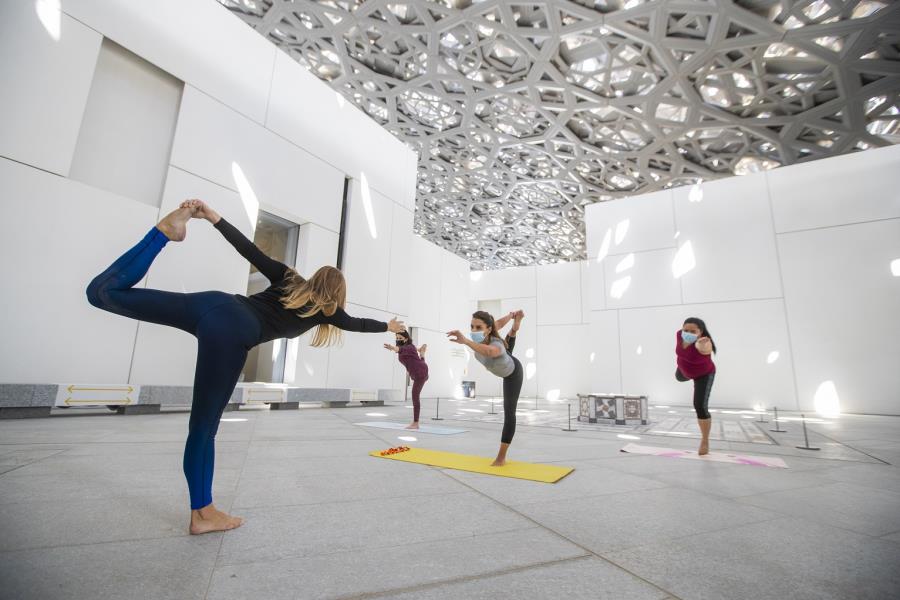 See All
Sun, Dec 20, 2020 10:15 AM - Sat, May 29, 2021 06:15 PM
Enjoy the newly launched yoga sessions under the dome at Louvre Abu Dhabi; the perfect tranquil activity, to compliment your visit to the Museum Galleries.

New safety measures have been put in place for you to enjoy a safe and comfortable experience. Participants should arrive 15 minutes before the session starting time and head to the meeting point at the Information Desk. Timings are subject to change. Please make sure to check the Louvre official website page before booking your session.

* Participants should bring their own yoga mats, water bottles and towels and payments should be made online prior to the session.
Schedule
Louvre Abu Dhabi
Dec 20, 2020 - May 29, 2021
10:15 AM - 11:30 AM
Louvre Abu Dhabi
Dec 20, 2020 - May 29, 2021
05:00 PM - 06:15 PM
Abu Dhabi Calendar
Stay up to date with events in Abu Dhabi