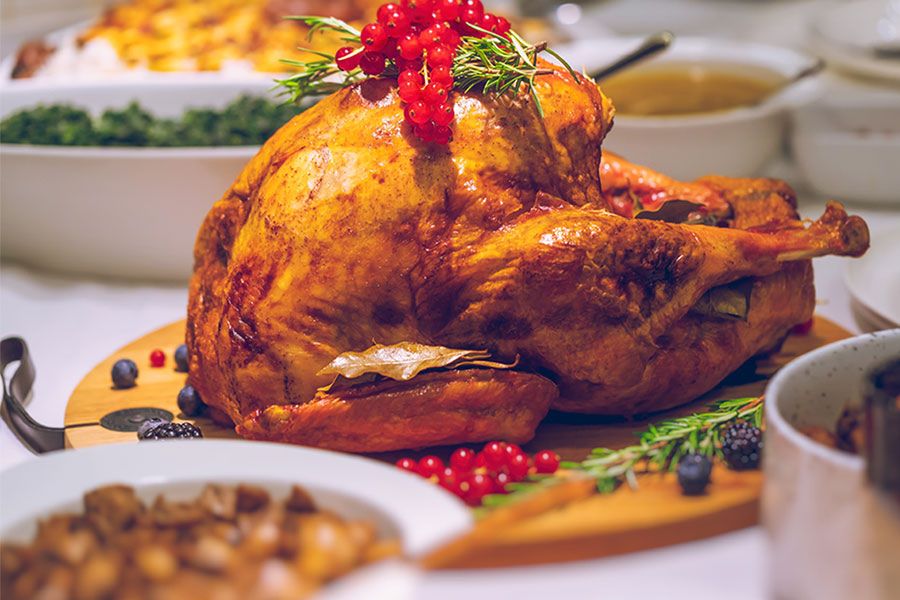 See All
Sun, Nov 21, 2021 10:00 AM - Fri, Dec 31, 2021 10:00 PM
Enjoy the spirit of Christmas with a whole sleigh of Yuletide takeaway goodies by the festive folks at Yas Links Abu Dhabi!
Enjoy your home or office party with a perfectly seasoned Whole Toast Turkey and some Christmas Baked treats! Served with chestnut stuffing, seasonal veggies, carrots, potatoes, cranberry sauce and gravy, it caters 6 to 8 guests (5 to 6 kilograms).
Price:
- Member: AED 475
- Guest: AED 499
- Additional sides can be purchased from AED 35.
*Orders should be made 48 hours in advance.
For reservations or more information, call +971 2 404 3077 or email at [email protected]
Schedule
Yas Links Abu Dhabi
Nov 21 - Dec 31, 2021
10:00 AM - 10:00 PM
Abu Dhabi Calendar
Stay up to date with events in Abu Dhabi