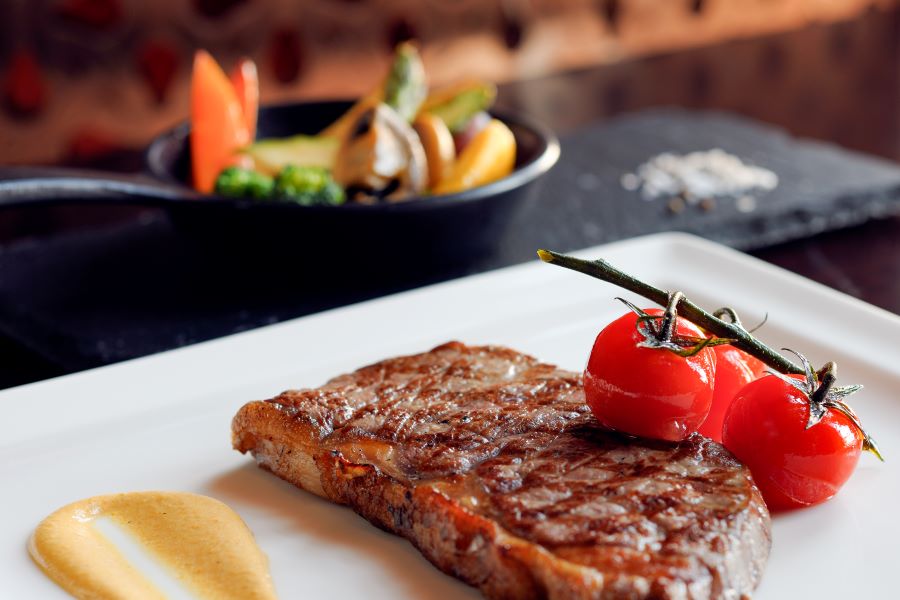 See All
Wed, Jun 15, 2022 06:00 PM - Fri, Sep 30, 2022 10:30 PM
Enjoy 50% off on A La Carte at The Foundry! 
Multi-award-winning steakhouse dining and home of the famous Raising The Steaks Friday Brunch, Abu Dhabi's The Foundry restaurant is as intimate as it is celebratory, as romantic as it is ready for a business lunch.
The finest cuts are sourced from renowned global suppliers from Argentina to Australia and share the menu with oysters and lobster, burrata and foie gras in a setting of burnished copper and velvet. The experience is completed with a show kitchen and chef stations, premium drinks and expert mixology, combined with impeccable service and spaces for group occasions or discrete dining.
Schedule
Southern Sun Abu Dhabi
Jun 15 - Sep 30, 2022
06:00 PM - 10:30 PM
Notes
*Tuesdays, Wednesdays, and Fridays only 
Stay up to date with events in Abu Dhabi