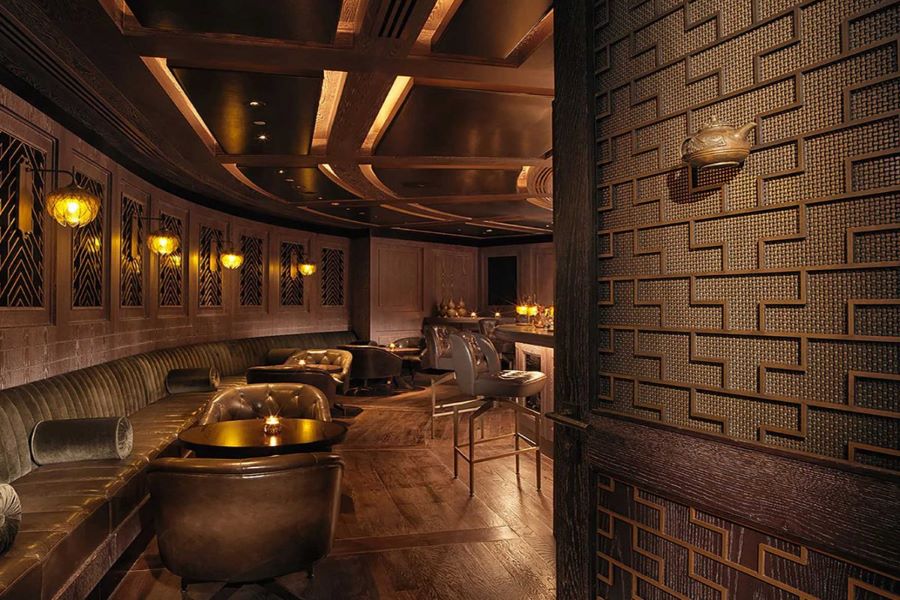 See All
Mon, May 02, 2022 06:00 PM - Wed, Aug 31, 2022 11:59 PM
Tucked away inside award-winning Chinese restaurant Dai Pai Dong, Dragon's Tooth is the capital's most intriguing and enchanting hidden gem. Proud to be the only speakeasy bar in the city, it oozes style and class whilst boasting an extensive menu of creative and bespoke mixes that are truly one of a kind.
Inviting guests to 'taste, stir and shake' their way through an immersive journey in 'The Art of Mixology', Dragon Tooth's curated signature experience encourages beverage connoisseurs to step into the shoes of a bartender and learn how to make two of their favorite delicious and refreshing cocktails of choice.
With an extensive array of world-renowned beverages, botanical mixes and fresh herbs and fruits all available to experiment with, the experience is further enhanced with platters of Dai Pai Dong's tasty and much-loved dim sum variations.
Ideal for groups of up to six participants, the 60-minute journey combines fun, gaining new skills and fabulous cuisine and beverages.
Price: 
- AED 350: The Art of Mixology Cost
For more information and bookings, call +971 2 813 5550 or email at [email protected] 
Schedule
Rosewood Abu Dhabi
May 02 - Aug 31, 2022
06:00 PM - 11:59 PM
Rosewood Abu Dhabi
May 02 - Aug 31, 2022
06:00 PM - 11:59 PM
Stay up to date with events in Abu Dhabi