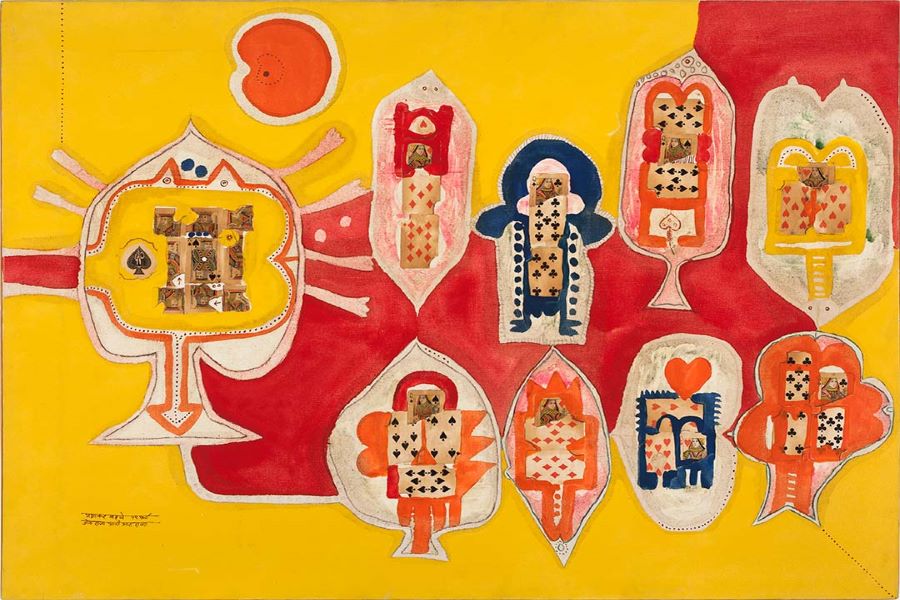 See All
NYU Abu Dhabi Art Gallery: Modernism
New York University Abu Dhabi
Mon, Nov 15, 2021 12:00 PM - Sat, Feb 05, 2022 08:00 PM
The NYU Abu Dhabi Art Gallery will reopen its doors to the public with the exhibition Modernisms: Iranian, Turkish, and Indian Highlights from NYU's Abby Weed Grey Collection.
Abby Weed Grey was a North American collector who made multiple trips abroad in the 1960s and early 1970s, to explore and collect modern art from across Asia. She made eight trips to Iran, and four trips each to India and Turkey, where she acquired the prints, drawings, paintings, and sculpture that came to form the nucleus of the Abby Weed Grey Collection of Modern Asian and Middle Eastern art, housed at New York University's Grey Art Gallery.
The exhibition sheds new light on famed artists such as Parviz Tanavoli, Fahrelnissa Zeid , and M.F. Husain , and also includes the collector's personal letters, journals, invoices, catalogues, invitations, and photographs from the Abby Weed Grey Papers in the NYU Archives. The archives make visible how these artists drew on their specific heritages while also engaging in global discourses around key issues of modernity.
The event will be available through appointments only. 
For bookings and more information, click here
Schedule
New York University Abu Dhabi
Nov 15, 2021 - Feb 05, 2022
12:00 PM - 08:00 PM
Abu Dhabi Calendar
Stay up to date with events in Abu Dhabi