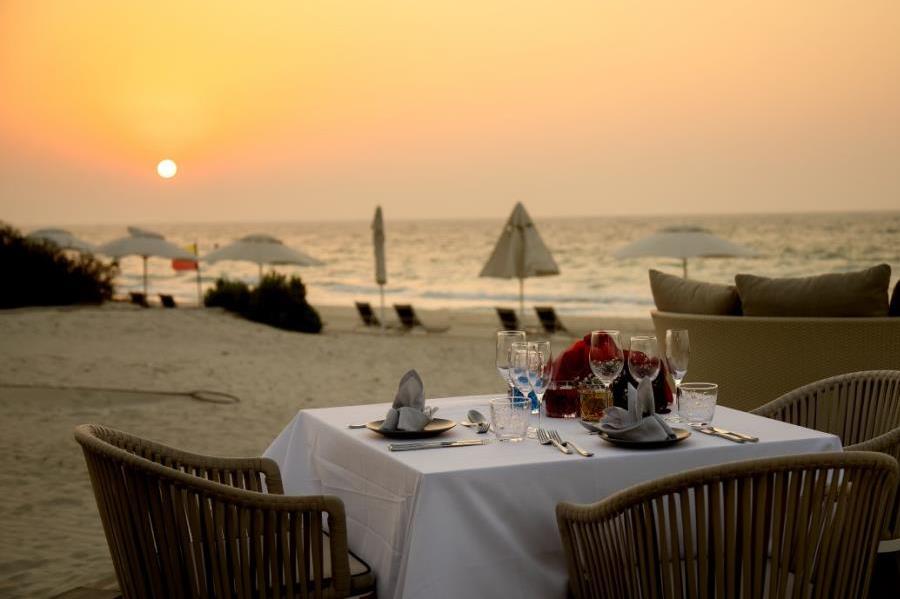 See All
New Year's Eve In At Jumeirah Saadiyat Resort
Jumeirah at Saadiyat Island Resort
Thu, Dec 31, 2020 08:00 PM - Thu, Dec 31, 2020 11:59 PM
New Year seems more significant than ever this year and the culinary team at Jumeirah Saadiyat Island Resort are offering guests a plethora of dining options and six fantastic options to celebrate as the clock strikes midnight!
White – New Year's Eve Buffet Dinner:
White was recently awarded 'best all day dining restaurant' at the Fact Dining Awards Abu Dhabi 2020, and it's easy to see why. The restaurant with its stunning interiors and beautiful ocean-facing terrace flips expectations of what a day to night dining destination should be. This New Year's Eve will be no different, and guests can expect a vast array of delicious gourmet dishes, exceptional beverages and a lively atmosphere that is perfect for celebrating the arrival of 2021 with family and friends.
Mare Mare – Capodanno:
Luxuriate this New Year's Eve at Mare Mare. This relaxed poolside restaurant effortlessly blends the coastal flavours of Italy with a serene atmosphere a stone's throw from the ocean. Mare Mare is named after the Italian word for 'sea' and delivers a seafood-focused menu that is ideal for bidding farewell to the old and celebrating the new. Celebrate in style at the Fact Award-winning 'best fine dining Italian restaurant' in Abu Dhabi 2020. 
The Boardwalk – A Memorable and Magical New Year's Eve:
We can think of no better way to ring in the new year that on a romantic wooden boardwalk jutting out to sea. Dine al fresco at what is arguably one of Abu Dhabi's most unique dining destinations and create unforgettable memories to take into 2021. Only a limited number of Boardwalk tables are available, and the experience will ensure a personalised and intimate experience, accompanied by light entertainment, bubbles and a beautifully curated set menu.
Tean – Indulge In Local Cuisine:
Experience Levantine dining culture, just footsteps away from the sand and sea. This New Year's Eve, immerse yourself in the flavours of the region with a delightful set menu of grilled meats and seafood dishes that are prepared and cooked in the traditional Levantine way.
Nestled on the sandy shores of Saadiyat Island where dolphins frolic in the azure waters lies the five-star secluded luxury of Jumeriah at Saadiyat Island Resort. A property that delivers on its reputation for offering strong food and beverage and excellent levels of service.
Schedule
Jumeirah at Saadiyat Island Resort
Dec 31 - Dec 31, 2020
08:00 PM - 11:59 PM
Abu Dhabi Calendar
Stay up to date with events in Abu Dhabi