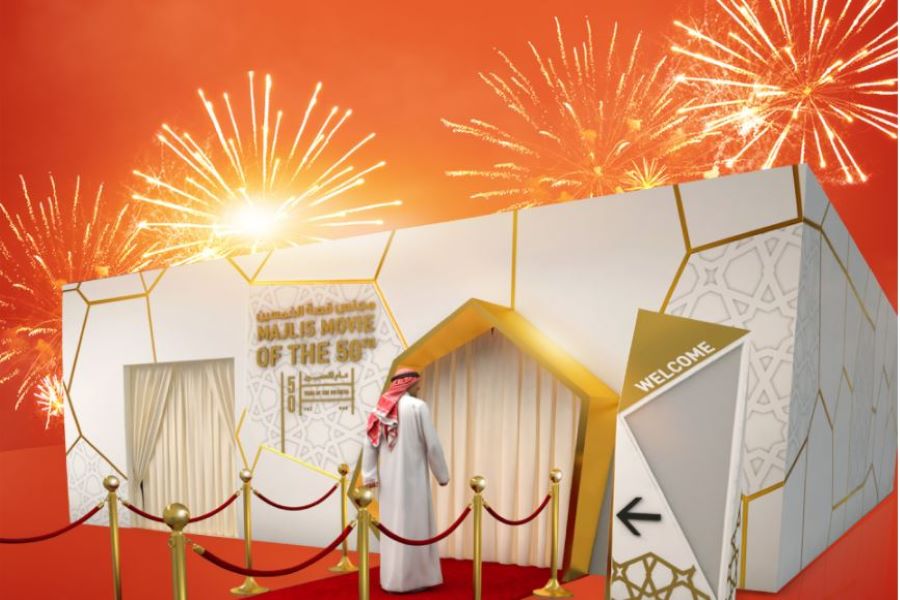 See All
Thu, Nov 25, 2021 10:00 AM - Sat, Dec 04, 2021 10:00 PM
Don't miss the exceptional National Day celebration at Bawabat Al Sharq Mall! 
The sky above Bawabat Al Sharq Mall will come alive with a spectacular fireworks display, a not-to-be-missed Grand Finale spectacle for all. The National Day Fireworks is the culmination of the UAE 50th National Day Celebrations at the Mall. 
Before the fireworks show, get ready for a flash mob style performance by the two talented Emirati Mohamad Al Saqri and Mohamad Al Breki, who will perform inside Bawabat Al Sharq Mall.
The venue will also display a Hologram of Sheikh Zayed. It brings back to life an inspiring speech by the late HH Sheikh Zayed bin Sultan Al Nahyan, the UAE's Founding Father urging young people to work hard and strive for their country. The realistic 3D hologram captures his most true-to-life features, including tone of voice, facial expressions, and hand and body gestures.
Those seeking to know more about the country's great achievements at Bawabat Al sharq Mall can take a trip down memory lane with Majlis the Story of the 50th. A real treat for mall visitors, a specially curated movie based on archival footage recounts the UAE's successful journey of landmark achievements and memorable moments from history.
Schedule
Bawabat al Sharq Mall
Nov 25 - Dec 04, 2021
10:00 AM - 10:00 PM
Notes
*Sheikh Zayed Hologram
Bawabat al Sharq Mall
Nov 25 - Dec 02, 2021
10:00 AM - 10:00 PM
Notes
*Majlis Movie of the 50th 
Bawabat al Sharq Mall
Dec 02 - Dec 02, 2021
06:00 PM - 08:00 PM
Notes
*National Day Flash Mob
Bawabat al Sharq Mall
Dec 02 - Dec 02, 2021
08:00 PM - 09:00 PM
Notes
*Fireworks starting 08:00 PM 
Abu Dhabi Calendar
Stay up to date with events in Abu Dhabi