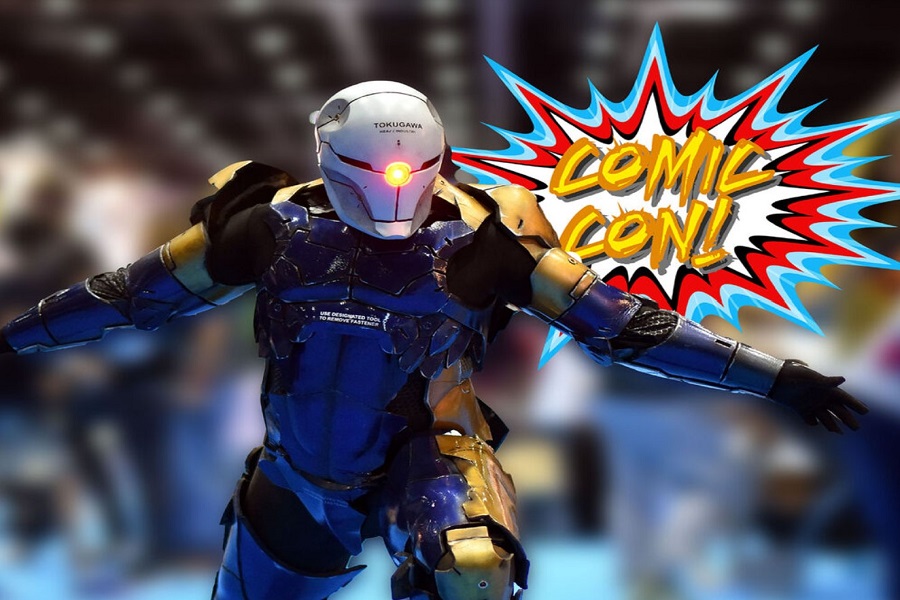 See All
Fri, Mar 04, 2022 09:00 AM - Sun, Mar 06, 2022 06:00 PM
Pop culture fans can get ready to enjoy awesome, out-of-this-world thrills next year, as the region's most popular film and comic convention is set to take place in Abu Dhabi for the very first time!
The 10th edition of the Middle East Film & Comic Con (MEFCC) will bring the best of what pop-culture has to offer to the emirate, with this year's event boasting a stellar line-up of celebrities and artists.
This year the star-studded guest list will include Hollywood actors Michael Rooker and Jon Bernthal, American voice actor Charles Martinet, and British actress Nathalie Emmanuel. Rooker is best known for his portrayal of Yondu Udonta in the blockbuster Guardians of the Galaxy movies and has thrilled fans for decades with his take on complex characters in films and TV shows such as The Walking Dead and The Suicide Squad.
The event is also set to feature a custom-made Marvel booth, featuring fan-favourites from the MCU Nathalie Emmanuel, from the HBO fantasy series Game of Thrones and Fast & Furious films Furious 7 and F9, as the first of a host of international celebrity attendees to be appearing at the 2022 Middle East Film & Comic Con (MEFCC).
The event will offer visitors the chance to meet their favourite superheroes, break out the cosplay and hear from A-listers from the silver screen and leading streaming services, including Netflix.
Nathalie will be joining the ranks of previous world-renowned attendees including Jason Momoa, Zachary Levi, Benedict Wong, Nikolaj Coster-Waldau, Ezra Miller, Iwan Rheon, Tara Strong, Seth Green, Gillian Anderson and William Shatner.
For more information and workshops schedule, click
here
Schedule
ADNEC
Mar 04 - Mar 06, 2022
09:00 AM - 06:00 PM
Abu Dhabi Calendar
Stay up to date with events in Abu Dhabi