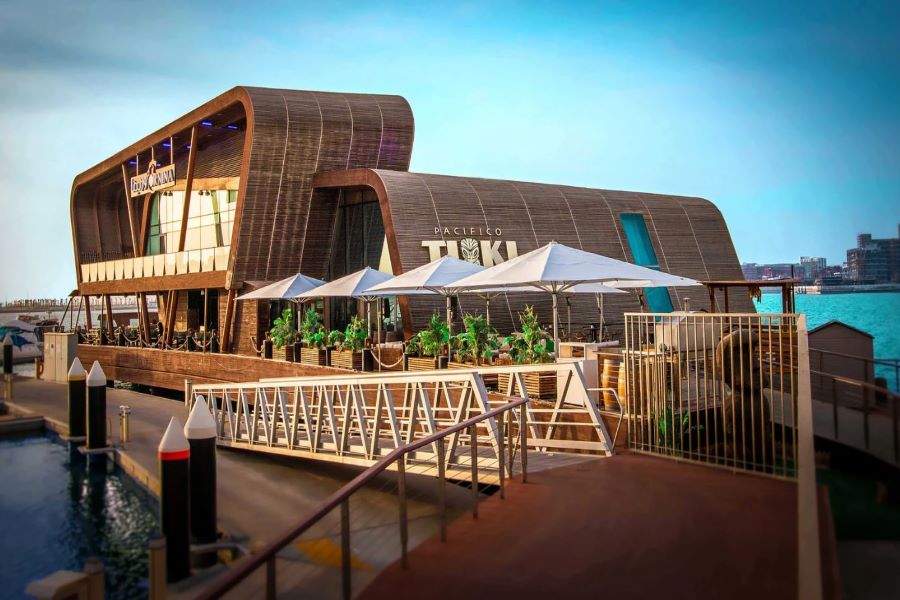 See All
Mon, Nov 01, 2021 06:00 PM - Fri, Dec 31, 2021 09:00 PM
The top Tiki lounge in the capital makes the most of its unique setting and sunset views for a distinctive Ladies Night with unlimited complimentary beverages.
Pacifico Tiki is a Polynesian dining and lounge restaurant built on stilts above the sea at Al Bandar Marina. Inspired by the pleasures of the islands, Tiki provides a perfect ambiance to escape from the busy lifestyle and chill. It's the ideal spot to catch the beautiful sunsets of Abu Dhabi– right from your dining table!
The menu is a combination of handpicked Polynesian and western fusion flavors. From soups to sandwiches and from pizzas to delicate main courses indulge the spirit of tropical vibes and flavors.
Gentlemen can also enjoy an unlimited flow of beverages for AED 199 only. 
For more information and bookings, click here
Schedule
Pacifico Tiki Dining & Lounge
Nov 01 - Dec 31, 2021
06:00 PM - 09:00 PM
Abu Dhabi Calendar
Stay up to date with events in Abu Dhabi