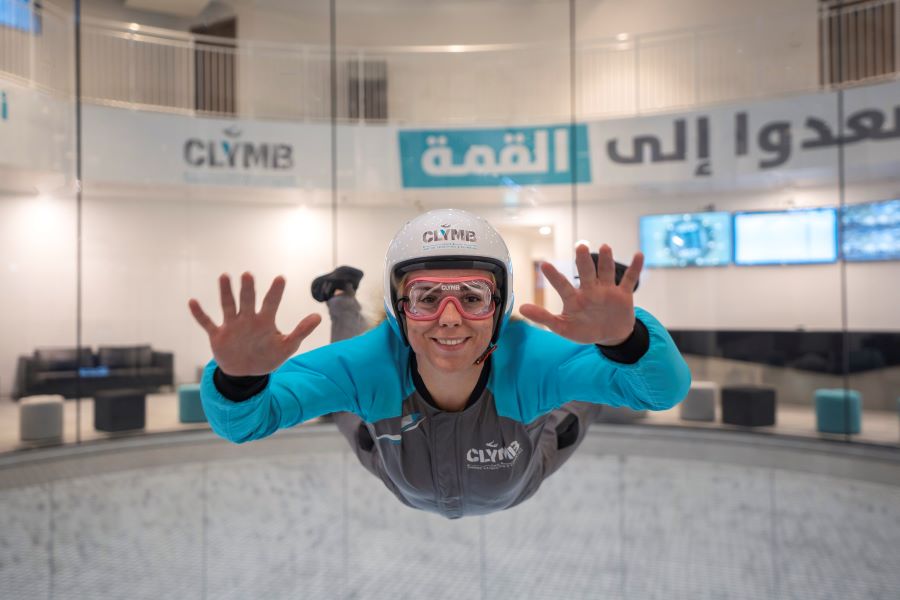 See All
Thu, Jan 13, 2022 05:00 PM - Thu, Mar 10, 2022 09:00 PM
Put a different spin on girls night out and gear up for Ladies Nights at CLYMB™ Abu Dhabi!
Get your adrenaline pumping and conquer the skydiving and climbing worlds at a world-class facility, with full privacy and an all-female staff. Whether you're a first time flyer, climber or better yet a group of ladies, this is the event for you. 
Female guests can get their hearts racing with a two-minute flight experience inside the World's Biggest Indoor Skydiving Flight Chamber or challenge themselves with a 60-minute access to CLYMB Abu Dhabi's Bouldering, Warm-Up and Intermediate walls.
Those looking to get the ultimate experience can go for the special combo package comprising both the indoor skydiving and climbing experiences.
Schedule
CLYMB
Jan 13 - Jan 13, 2022
05:00 PM - 09:00 PM
CLYMB
Feb 10 - Feb 10, 2022
05:00 PM - 09:00 PM
CLYMB
Mar 10 - Mar 10, 2022
05:00 PM - 09:00 PM
Abu Dhabi Calendar
Stay up to date with events in Abu Dhabi