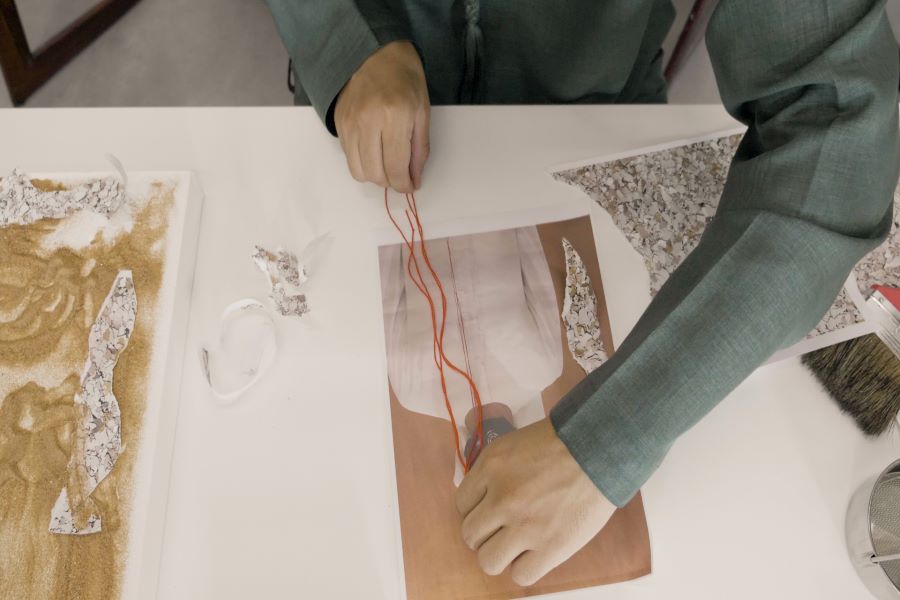 See All
Films Showcasing Pioneering Emirati Artists at Cultural Foundation
Cultural Foundation
Wed, Oct 20, 2021 10:00 AM - Tue, Feb 15, 2022 07:00 PM
In light of the UAE's Golden Jubilee celebrations, Cultural Foundation presents to you a film initiative showcasing pioneering Emirati artists in their homes, studios and other places where they feel most inspired, to speak about their experience from their childhood, the neighborhoods they grew up in to their first ever exhibition.
Cultural Foundation in Abu Dhabi is most recognised as a community centre for art and learning, but this new exhibition at the venue showcases the beginnings as a national library and research hub, hosting disparate social, cultural and even diplomatic functions.
From its inception to the time of its renovation and beyond, the Cultural Foundation has remained true to the original aspirations of the late Sheikh Zayed bin Sultan Al Nahyan, fulfilling one of his ambitious and far-reaching visions for the United Arab Emirates and its people, bestowing the timeless, inestimable endowment of cultural heritage and art.
*Green pass on AlHosn App is mandatory for entry 
Schedule
Cultural Foundation
Oct 20, 2021 - Feb 15, 2022
10:00 AM - 07:00 PM
Notes
*Fridays Timing: 02:00 PM to 07:00 PM
Abu Dhabi Calendar
Stay up to date with events in Abu Dhabi