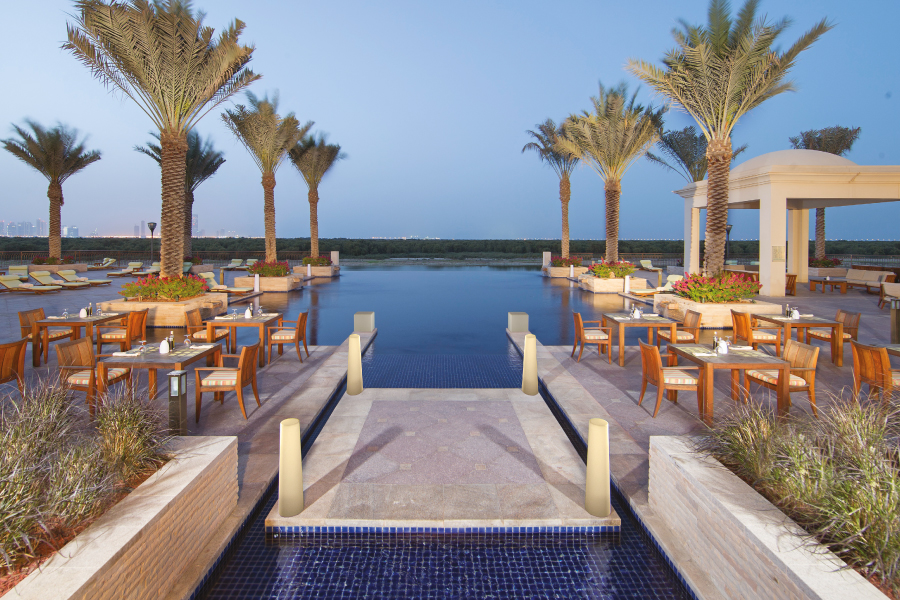 See All
Eid Al-Adha at Anantara Eastern Mangroves
Anantara Eastern Mangroves Abu Dhabi Hotel
Sat, Jul 09, 2022 01:00 PM - Tue, Jul 12, 2022 11:00 PM
Eid Brunch at Ingredients
Get ready to enjoy your favourite dishes again this Eid. An extensive array of cuisines include delightful middle eastern, and international flavours and live stations for two days. Enjoy assorted salads, soups, mains, sushi, and seafood grills and end with a sweet note, all accompanied by unlimited beverages alongside the live music.
Price: 
- AED 295: Brunch price per person
Eid Theme Night Dinner 
Immerse in an irresistible spread this Eid. The typical family Eid Al Adha Theme Night dinner will serve your favourite cuisines. Discover the spicy Asia, finest seafood, freshest BBQ and blend of Arabic favourites while listening to the live singer.
Price: 
- AED 245: Starting Price for the theme night
Eid BBQ at The Pool Deck
Whilst enjoying the beats of the DJ and watching belly dancers by the pool, wallow in the selection of barbecue stations supplied with plentiful meats and seafood.
Price: 
- AED 195: Combo Shisha with hot beverages or soft beverages
Schedule
Anantara Eastern Mangroves Abu Dhabi Hotel
Jul 09 - Jul 10, 2022
01:00 PM - 04:30 PM
Notes
*Eid Brunch at Ingredients 
Anantara Eastern Mangroves Abu Dhabi Hotel
Jul 09 - Jul 12, 2022
07:00 PM - 11:00 PM
Notes
*Eid Theme Night Dinner at Ingredients 
Anantara Eastern Mangroves Abu Dhabi Hotel
Jul 09 - Jul 10, 2022
07:00 PM - 11:00 PM
Notes
*Eid BBQ at The Pool Deck
Stay up to date with events in Abu Dhabi