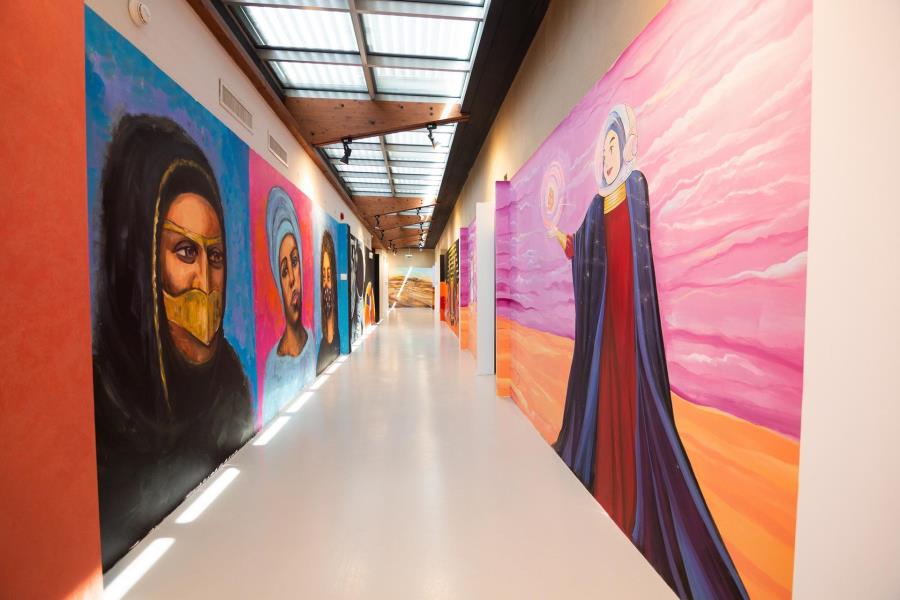 See All
Wed, Feb 01, 2023 09:00 AM - Sat, Jan 06, 2024 08:00 PM
The Department of Culture and Tourism - Abu Dhabi is pleased to announce that 20 notable UAE-based artists have made their mark at Al Ain's Al Qattara Arts Centre as part of the third edition of Al Qattara Murals. This year's exhibition has the theme of 'Under the Sea'.
The 20 talented artists are: Saggaf Al Hashemi, Atma Al Dhaheri, Sarwa Abdulrahman, Zainab Al Hashemi, Reem Al Mazrouei, Fatima Jawad, Karim Tamerji, Ahmed Al Mahri, Assran Abdelfattah, Malak Al Ajou, Ali Hammad, Snehita Gehlot, Anas Sawalem, Ali Kashwani, Rashid Al Mulla, Charlie Rana Villagracia, Liudmila Panenkova, Farida Yahya, Claude Habib and Kais Al Sha'er.
Al Qattara Arts Centre plays a unique role in Al Ain's cultural scene, as it is not only a place for people to witness art, but also to create it. Established in 2011 as a venue where artistic practice can be studied, practiced and developed, the Centre is a place for artists and art enthusiasts to explore and engage in different creative disciplines, and its galleries display art by Emirati and UAE-based artists.
Schedule
Al Qattara Arts Centre
Feb 01, 2023 - Jan 06, 2024
09:00 AM - 08:00 PM
Stay up to date with events in Abu Dhabi