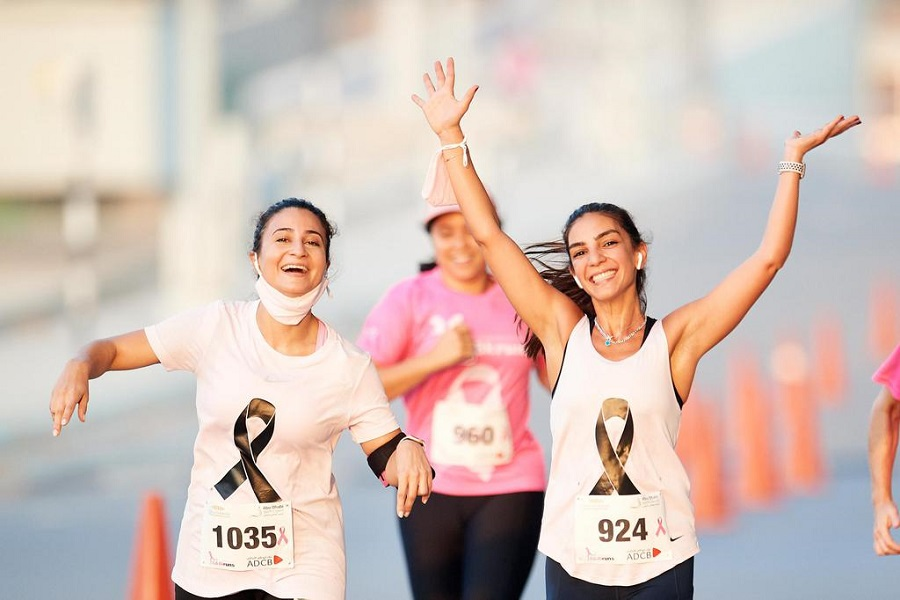 See All
Fri, Oct 22, 2021 06:30 AM - Fri, Oct 22, 2021 09:30 AM
The 10th annual ADCB Zayed Sports City Pink Run will continue to build the momentum of the years' past in acknowledging Breast Cancer Awareness.
Participants can choose from either a 3 kilometre, 5 kilometre or 10 kilometre route starting and finishing inside the Zayed Football Stadium. Starting times for the 10 kilometre run will be at 6:30 AM with a rolling start procedure. The 5 kilometre run start gate will be open from 6:45 AM and the 3 kilometre run will start from 7:10am with runners released in lines of four at 30 second intervals.
Proceeds from the run will be donated to the Al Jalila Foundation for Breast Cancer Initiatives, following the past 9 years, with a donation of AED 290,000 to this worthy cause.
Due to government regulations, under 12s or over 60s are unable to participate in this event.
COVID-19 Protocols:
To participate in this event you must be vaccinated. Your ALHOSN app must be showing 'Green' with a negative PCR test result having been undertaken within 48 hours of event day. Non-vaccinated people will not be allowed access to participate or attend the event.
Schedule
Zayed Sports City
Oct 22 - Oct 22, 2021
06:30 AM - 09:30 AM
Abu Dhabi Calendar
Stay up to date with events in Abu Dhabi